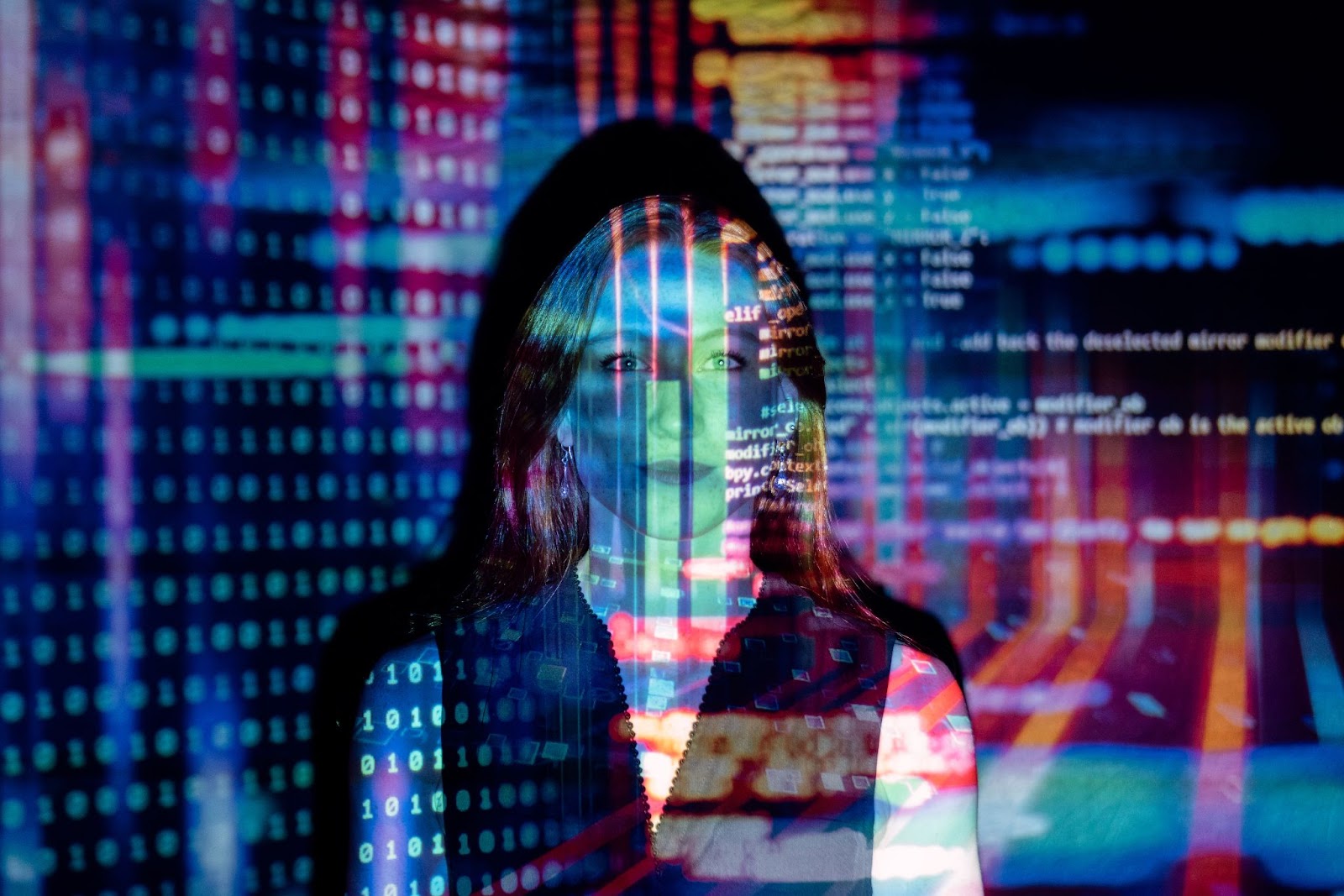 The IT sector is a dynamic field that calls for a high degree of self-direction, a predisposition for systems thinking, and the ability to consider issues from various aspects. For MSPs, that means having a solid frontline of support, ready to navigate the turbulent seas of the industry.
To do so, MSPs need to have a strong ship with a capable crew, ready to adjust to any conditions gracefully. That's precisely what makes our technicians so unique and valuable.
At Support Adventure, we've dedicated our resources to dealing with this delicate task of finding, testing, training, and integrating staff and procedures that can compete with any in-house engineer and even break the mold of what is considered to be a sound MSP service desk engineer or dispatcher.
By the end of this article, you will have an insight into the extra value you get from working with Support Adventure compared to other premium outsourcing agencies.
Why Are Support Adventure Outsourced MSP Technicians Different?
Hand-picked all-stars ready to adjust and enrich any MSP environment takes a lot of dedication, care, and persistence to find, test, and train! The whole journey is closely navigated and directed by our team of experts from start to finish.
What makes this process unique?
The way we find the best technicians (we recruit from everywhere!)
How we filter candidates to find the best ones (through videos, ticket notes, and a mock environment)
Testing and training program (less than 1% of total candidates make it through our program)
Sourcing the global talent pool
We are looking for IT professionals that can do the best work from anywhere in the world. That makes our access to outstanding talent greater than with companies hiring locally without compromising the quality of candidates.
Internal recommendations, online IT forums, job boards, Linkedin, and Facebook groups – all platforms we find invaluable in locating the best candidates. These sources are
Replacing traditional ways of selecting candidates with a hands-on approach
Let's face it – CVs can only provide limited insight into the abilities and experience of candidates. Moreover, looking at resumes is a wrong approach when hiring the best IT technicians because they can be false. Instead, we've adopted an approach that reaches directly into the heart of the issue – video interviews, situational awareness tests, and practical problem-solving.
Our dependable testing and training program
All of our candidates are filtered through unique testing and training programs that encompass not only the hard technical know-how but tests for intelligence, problem-solving, situational awareness, reliability, and, what makes it so special, cultural compatibility.
Support Adventure MSP Help Desk technicians Testing and Training program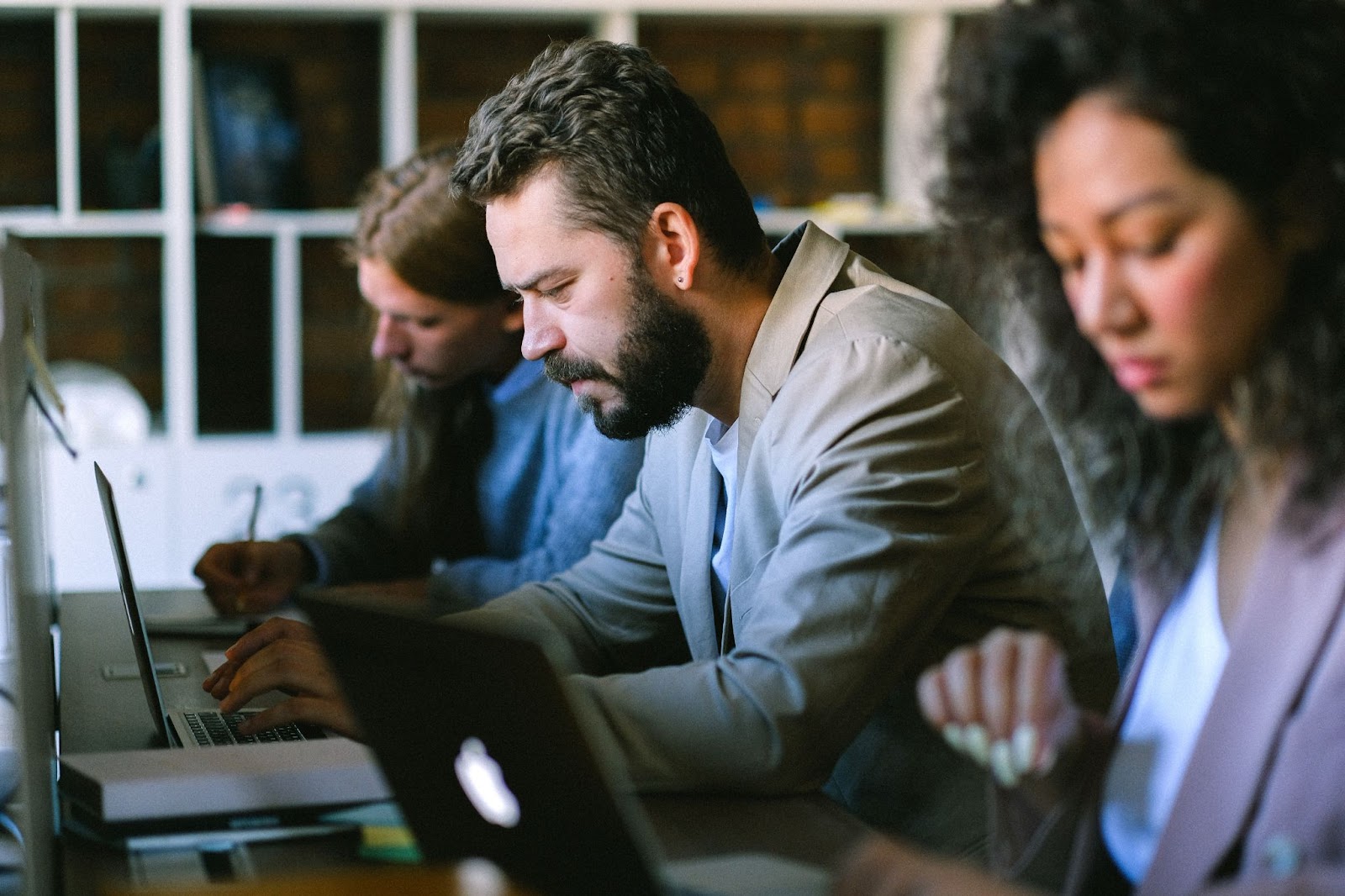 We test our technicians on a variety of applicable skills, capabilities, and cultural compatibilities – all of which makes for a successful service desk capable of improving customer satisfaction! What does that look like in practice?
What aspects do we test and train our MSP IT technicians on:
Technical knowledge
Using relevant software
Work ethic
Intelligence
Ability to transform the above into practical results
Personality interview
Cultural compatibility
Situational awareness
Technical knowledge
Install, troubleshoot, and manage Microsoft products (Windows 7/10 and MS Office application suite)
Troubleshoot and fix issues with Office 365 and cloud solutions
Troubleshoot email-related issues
Deploy images through imaging tools
Understand the client/server applications architecture
Coordinate and implement network software and hardware upgrades
Troubleshoot and configure routers, switches, and firewalls
Troubleshoot and resolve LAN/WAN performance, connectivity, and related network problems
Administer LAN/WAN security, antivirus, and spam control measures
Conduct daily network backup operations
Using relevant software
Work ethic
We emphasize being disciplined in documentation keeping, ticket note writing, and utilizing different software to the fullest in general because it ensures accountability in the workplace.
Ticket-note and documentation keeping is something that we put great emphasis on as the number one priority in keeping ticket notes with traceable steps, assuring accountability and mentoring opportunities.
VM test – connect remotely to a machine and fix the issues.
Troubleshooting – the main thing that people are doing on a helpdesk, one of the most important things.
Customer service – how candidates communicate, explain, and offer workarounds, turning their technical knowledge into language relevant to customer-facing solutions.
All of these aspects are tested against timeliness, documentation keeping and professional communication, assuring high level of accountability and strong work ethics.
Intelligence
Instead of relying on psychological tests that can be misleading, we have experienced staff assessing the candidates' abilities to solve issues using different resources. The issues are unexpected, unconventional, or completely new to the candidate and are required intelligent or "out of the box" workarounds to be solved.
Personality interview
Some of the most technically skilled IT professionals have the reputation of being more introverted or lacking in social skills. We make sure that our candidates go through a video interview early in the process of selection to have a chance to display their personality and demonstrate intrapersonal skills!
Cultural compatibility
Even with having a great personality, it is important to make sure that there is cultural compatibility between the global candidates' view on life and the MSPs' local culture.
Situational awareness
These assessments assist us in evaluating a candidate's situational awareness, problem-solving capabilities, critical thinking abilities, and their capacity to handle demanding or time-sensitive situations. Employers can use it to figure out the advantages and disadvantages of their support staff, identify areas for development, and come to educated conclusions about hiring and training.
Why Support Adventure IT Technicians are different?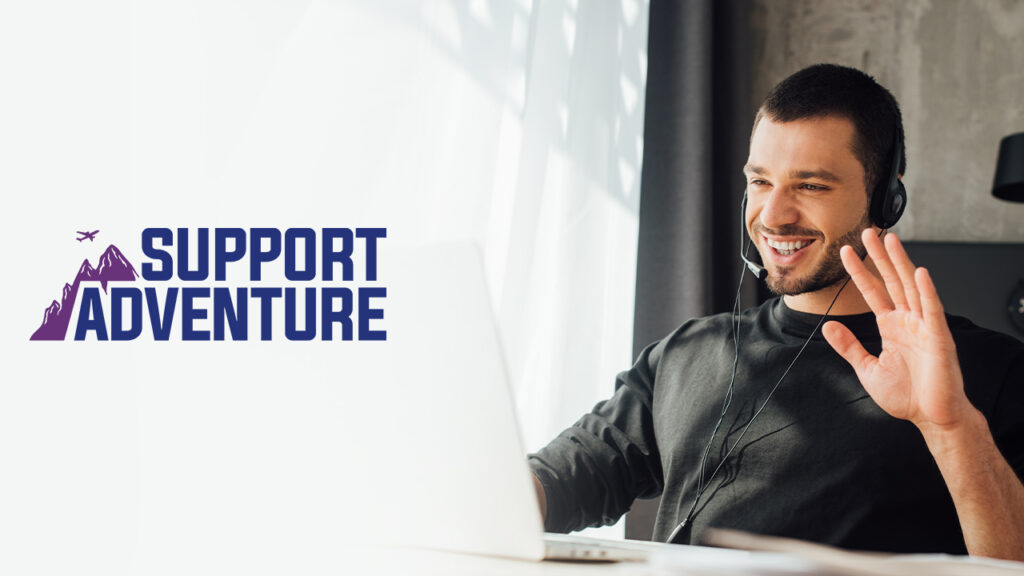 Support Adventure company's MSP IT technicians stand out from the rest due to their unique combination of intelligence, cultural compatibility, and the rigorous selection process they undergo.
First and foremost, these experts are exceptionally intelligent, which enables them to swiftly comprehend difficult technological ideas and effectively fix complicated IT problems. Their intellectual prowess makes it possible for them to adapt to rapidly changing technological environments and offer ground-breaking solutions to clients' issues.
Additionally, Support Adventure gives cultural compatibility a priority when choosing its technicians. They are the perfect choice for multinational MSP organizations because they recognize the value of coordinating with the cultural values and work environments of clients. As a result of this interoperability, technicians are better able to communicate and collaborate, allowing them to work smoothly with client teams and provide top-notch service.
Support Adventure's rigorous hiring procedure further distinguishes its IT specialists. Only the top 0.3% of candidates pass the assessments using a strict testing system. This careful screening ensures that technicians have the knowledge and abilities to succeed in the MSP sector. It also demonstrates Support Adventure's dedication to keeping highly qualified and devoted personnel.
The average length of time Support Adventure's specialists spend working for the organization is noteworthy. This statistic demonstrates the company's success in luring and keeping top people. The technicians' continued employment is a testament to both their contentment with Support Adventure and the company's commitment to fostering a positive work environment.

We know what MSPs are missing when hiring IT staff
Must haves or wish lists?
Insisting on MSP experience
Not selling the company and its values and environment
rely too much on what's written on the resume or CV
Not enough testing of knowledge or research ability as part of the application process
Psychological tests
Not inviting candidates to introduce themselves on video
Interrogation-style job interviews
Too technical in nature and too much focused on individual technologies
Overweighting the value of certifications
Not describing the environment they are providing
Not describing specific KPIs
Not describing the training/onboarding procedure
Not talking about growth opportunities
Not expressing values
Not selling the company as a great place to work
Not having a trial period
Not having a structured training plan
Not having a well-indexed body of standard operating procedures, standards, etc.
Not having recorded materials
Not having real "go get it tasks."
Not having shadowing/mentoring with peers and management
Assuming what all techs should do or know without defining it
Not checking ticket notes
Not following up with a new tech in a structured way after they're across the go line.
You can read in-depth about what MSPs are dealing with as their blind spot here.

What makes our offer one of the most attractive ones?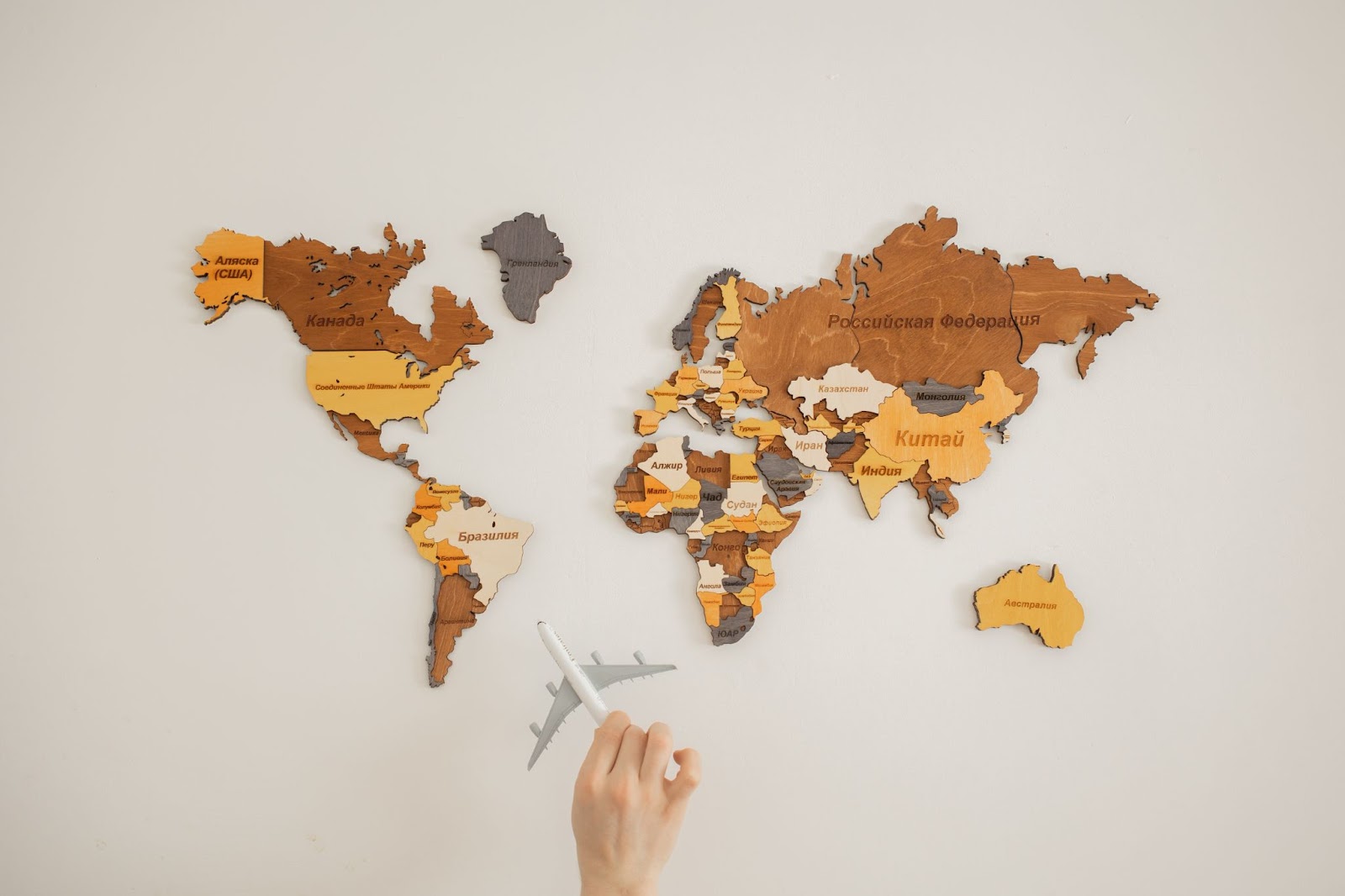 Our testing and training program
Our customizable services
Wide areas of application
Our MSP It technicians
Unique advantages in the field
Support Adventure goes beyond simply providing exceptional MSP IT technicians. The company takes care of all the recruitment, review, HR, accounting, and contract-related tasks that come with remote staffing. With experience working with over 200 staff and 100+ MSPs, We understand what sets apart top-tier technicians and service coordinators. Our model offers substantial cost savings compared to hiring locally, all while ensuring staff members receive above-market rates. By handling the administrative aspects of remote staffing, Support Adventure allows businesses to focus on their core operations while benefiting from a highly skilled and dedicated workforce!
Our services
Benefit from our management's experience working in and with MSPs of various sizes and get customized solutions for your company's unique needs to give clients consistently great service!
Hire the best MSP help desk technicians and service desk coordinators or benefit from our expertise in other applicable ways.
What are the areas of application?
Training Manuals, Standard Operating Procedures – analysis, writing, and implementation..
Service optimization & workflow automation.
PSA and Documentation system configuration and migration.
Ticket analysis, root cause, and team member skill level coaching.
Security consulting.
Culture and brand definition work.
Role definitions and recruitment consulting.
What do you get
Be presented only pre-screened and tested candidates
Review candidates on video before interviewing
All-inclusive price, including all fees + taxes
MSP Helpdesk best practices consultation included with onboarding
Ongoing management consultation and improvement included in the price
Optimized remote culture with accountability
A great fit with your local culture
Dedicated staff using your systems
A global organization hiring for all time zones/shifts
Why hire through Support Adventure?
We take care of all the recruitment, review, HR, accounting, and contract-related tasks that come with remote staffing!
Since 2016 we've been helping MSPs effortlessly build solid teams with English-speaking staff who enjoy living in low-cost places around the world. With over 200 staff in Europe, Africa, Asia, and the Americas, we have the global reach and expertise to meet your MSP's needs.
Our model provides enormous cost savings compared to hiring locally while providing staff with above-market rates! So contact us for customized helpdesk support for your MSP!
Support Adventure Reviews and Testimonials
Curious about what people are saying about Support Adventure? You can read all about Support Adventure staff and client reviews here!
We have MSP owners working a successful helpdesk with 5 of our staff. (Maybe embed the whole video)
If you would like to become a client and benefit from our unparalleled expertise, dedicated support, and innovative solutions tailored for your MSP needs, don't hesitate. Take the first step towards a seamless IT experience and become a client. Let's embark on this journey together and elevate your business to new heights!