In the digital age, the traditional office environment is rapidly evolving. More and more companies are recognizing the benefits of working from home, particularly in the field of IT support. This shift has been accelerated by the global pandemic, which has forced many businesses to adapt to a work from home model. As a result, work-from-home helpdesk jobs have become increasingly popular and accessible.
The Rise of Remote and Work From Home Jobs
The world of work has been undergoing a significant transformation over the past few years, with work from home jobs taking center stage. This shift, which was already in progress, was significantly accelerated by the COVID-19 pandemic, forcing businesses across the globe to adapt to a remote working model.
According to a Gallup survey conducted in June 2022, 8 out of 10 people are working in a hybrid or remote setting, while only 2 in 10 are entirely on-site. This trend is projected to continue, with a recent AT&T study predicting that the hybrid work model will grow from 42% in 2021 to 81% in 2024.
The shift to remote work is not just a temporary response to the pandemic but a fundamental change in how we perceive and conduct work. A study titled "Remote Work, Work Measurement and the State of Work Research in Human-Centred Computing" published in February 2023, highlights that the transition to remote work has influenced contemporary trends in digital workplace measurement and evaluation.
Moreover, a report published in September 2022, aimed at understanding the spatial trends associated with increased remote work, found that this shift is significantly affecting municipalities and regions. It also emphasized the need for understanding the effects of increased remote work at the regional and local level.
The rise of remote work has also had a significant impact on employee well-being. A study conducted in South Africa in November 2022 found that job demands and resources are predictors of employee well-being in the pandemic context. It suggested that organizations looking to enhance the well-being of their remote workforce should implement policies and practices that reduce the demands and increase the resources of their employees.
According to a study by Global Workplace Analytics, regular work-at-home has grown 173% since 2005, 11% faster than the rest of the workforce. This trend is expected to continue, with 25-30% of the workforce projected to be working from home multiple days a week by the end of 2021.
Overall, the rise of remote work is a trend that is here to stay. It is reshaping the future of work, influencing various aspects of our lives, and redefining how businesses operate. As we navigate this new landscape, it is crucial to understand and adapt to these changes to harness the full potential of remote work.
The Challenges of Work From Home IT Support Jobs
Despite the many benefits, work-from-home IT support jobs also come with their own set of challenges. These include communication difficulties, lack of face-to-face interaction, and the need for self-discipline and motivation. However, with the right tools and strategies, these challenges can be effectively managed.
While remote work offers numerous benefits, it also presents unique challenges that can impact productivity, communication, and overall well-being. These challenges have been amplified by the sudden shift to remote work due to the COVID-19 pandemic.
A study published in February 2023 titled "Digging into 'Zoom Fatigue': A Qualitative Exploration of Remote Work Challenges and Virtual Meeting Stressors" identified the work-home interface, technology, and communication issues as key challenges of remote work. The study also highlighted camera usage, early meeting phases, and multitasking as central stressors of videoconferences.
An exploratory study published in October 2022 focused on the lack of informal communication among colleagues in remote and hybrid settings. The study acknowledged the value of informal communication in daily work and aimed to improve the well-being of employees by supporting and stimulating it in remote settings.
In addition to these scientific studies, an article on Forbes identified community building, effective mentorship, onboarding, knowledge-sharing, and the potential for overwork as the five biggest remote work challenges.
While remote work offers numerous benefits, it also presents unique challenges that need to be effectively managed to ensure productivity, communication, and overall well-being. As the world continues to adapt to this new way of working, it is crucial to address these challenges and develop strategies to overcome them.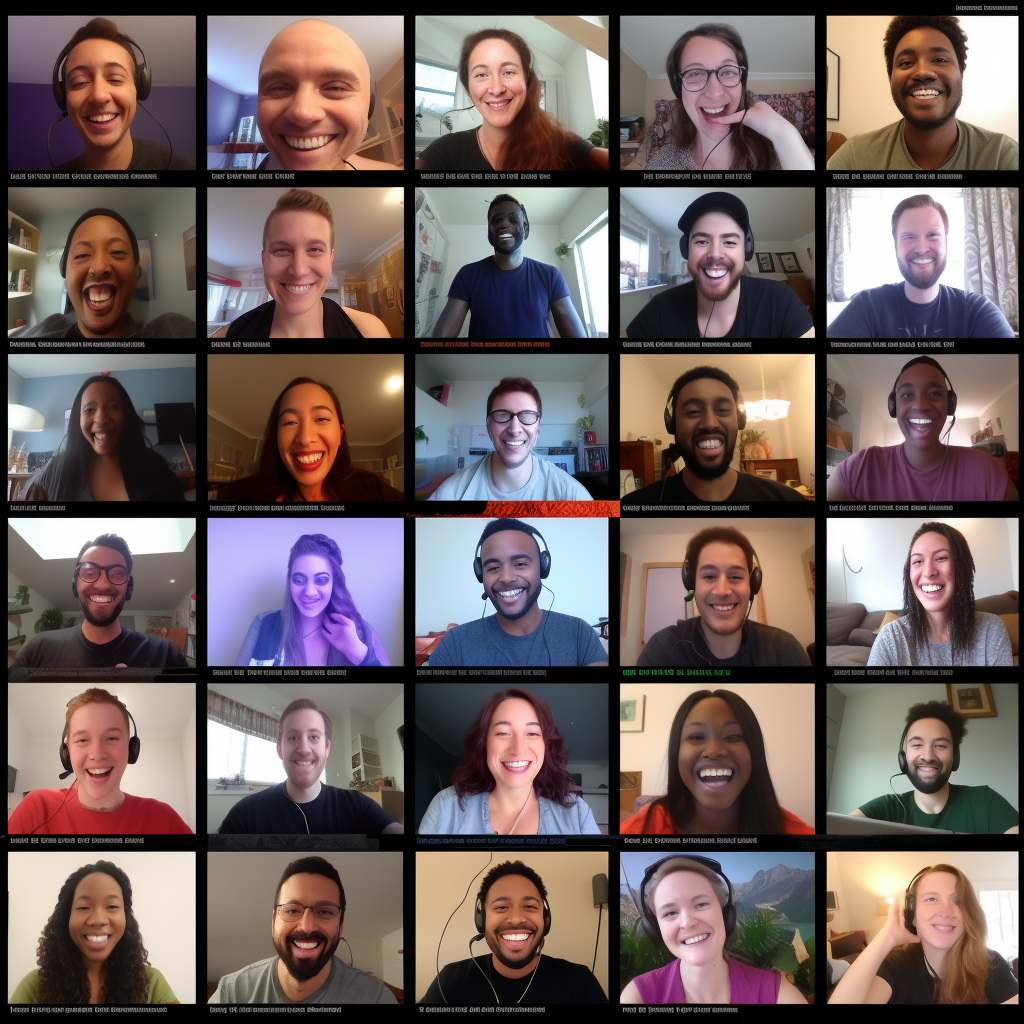 Where to Find Work From Home Jobs in IT Support?
In the digital age, the opportunities for work from home jobs in IT support are vast and varied. With the right skills and a proactive approach, you can find a remote IT support job that suits your needs and lifestyle. Here are some of the most popular platforms and job portals where you can find remote IT support jobs:
In addition to these global platforms, there are also job portals specific to certain countries that list IT support jobs. For example:
Remember, the key to finding a good work form home IT support job is to tailor your search to your skills and interests, and to be patient and persistent. Good luck!
Support Adventure: Your Gateway to Work From Home IT Support Jobs
If you're looking for a work from home IT support job, look no further than Support Adventure. As a global MSP staffing agency, we specialize in connecting talented IT professionals with remote work opportunities. We understand the unique challenges and benefits of remote work, and we're committed to helping our staff succeed in this environment.
At Support Adventure, we believe that a good job should offer more than just a paycheck. That's why we offer our staff the opportunity to work from anywhere in the world, flexible working hours, and a supportive and inclusive work environment. Plus, we offer competitive salaries and benefits, and we're always looking for talented IT professionals to join our team.
So if you're ready to take your IT support career to the next level, apply today and join the Support Adventure team. We can't wait to hear from you!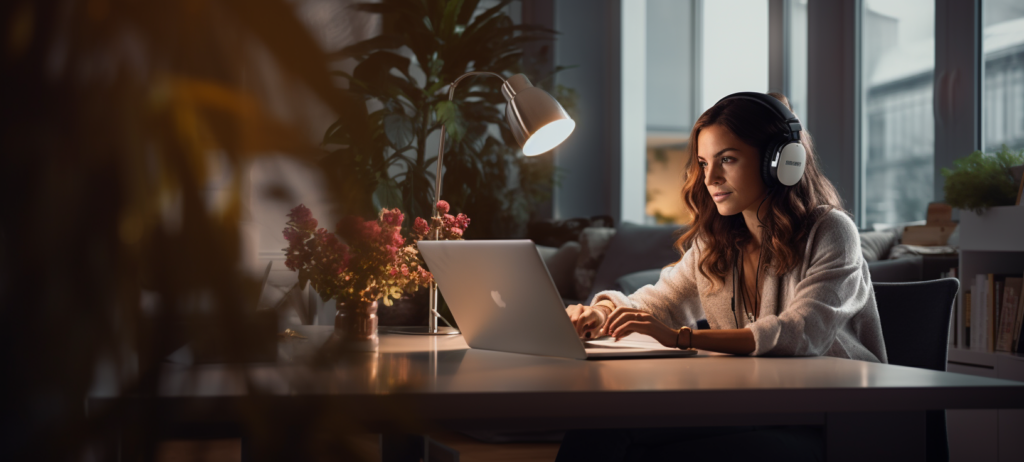 What are the Skills Needed for Remote IT Support Jobs
Working in a remote IT support role requires a unique set of skills. These skills not only include technical expertise but also soft skills that are crucial for remote work. Here are some of the key skills needed:
Microsoft Product Knowledge: A deep understanding of Microsoft products is essential. This includes knowledge of Microsoft Office 365, Windows operating systems, Microsoft Azure, and other Microsoft software and services.
Technical Skills: This includes troubleshooting, problem-solving, and technical support skills. Experience with remote desktop support is also important.
Communication Skills: Excellent written and verbal communication skills are crucial in a remote work environment. IT support professionals often need to explain complex technical issues in a way that non-technical users can understand.
Self-Motivation and Independence: Remote workers need to be self-motivated and able to work independently. This includes the ability to manage your own time and tasks effectively.
Customer Service Skills: IT support professionals often interact with users who may be frustrated or confused. Therefore, good customer service skills, including patience and empathy, are important.
Knowledge of Call Center Methodologies: Understanding best practices for call center operations can be beneficial, especially for IT support professionals who provide support over the phone or through online chat.
Adaptability: The IT field is constantly evolving, especially in a Microsoft environment. Therefore, IT support professionals need to be adaptable and willing to continuously learn about new technologies and software updates.
These skills can be developed through a combination of education, training, and practical experience. Many IT support professionals also earn certifications, such as the Microsoft Certified: Azure Fundamentals or Microsoft 365 Certified: Modern Desktop Administrator Associate, to validate their skills and knowledge.
For those interested in remote IT support jobs in a Microsoft environment, Support Adventure offers various opportunities. They provide a competitive salary and the ability to work remotely from anywhere in the world, making it an ideal choice for IT professionals seeking remote work opportunities.
Support Adventure: A Leader in Remote IT Support Jobs
Support Adventure is a company that specializes in providing remote IT support services. We offer a competitive salary and the opportunity to work remotely from anywhere in the world. With a passion for learning and the ability to adapt to new technologies, Support Adventure is a great place for IT professionals seeking remote work opportunities.
The future of work is increasingly remote, and IT support is no exception. With the right skills and resources, IT professionals can find rewarding remote work opportunities and contribute to the evolving digital landscape.
If you're looking to apply for a work from home job in IT Support today, head over to our Remote IT Support jobs page and sign up!