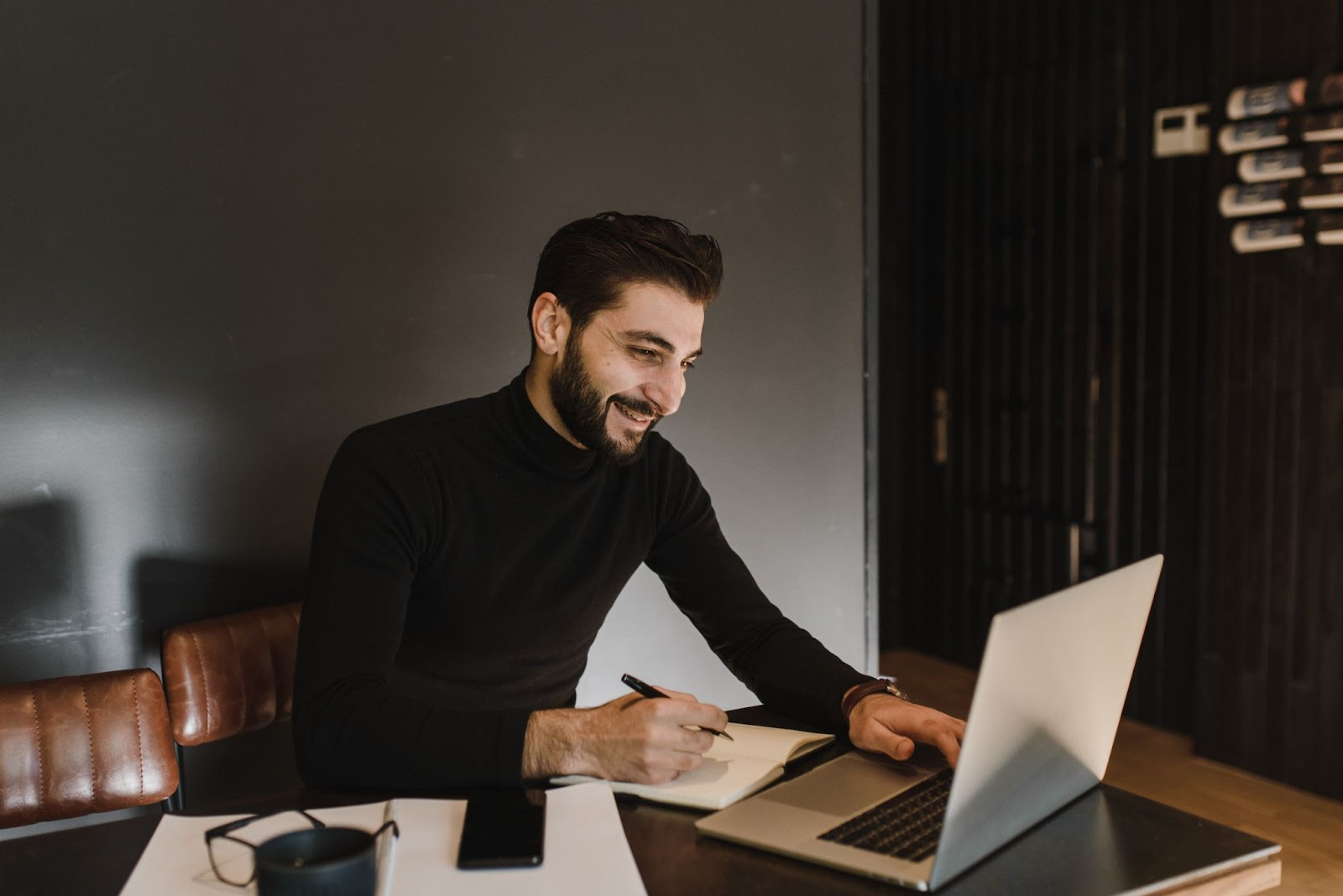 Why would anyone shut down their own business and take on a full-time job as an IT technician? Jonathan, one of our top technicians, did exactly that – he shut down his IT support business in Cape Town to join Support Adventure. Since then, has been successfully contracted to a company in Florida as a level 3 technician for an MSP and has quite an intriguing story to share!
The story behind Jonathan's journey is valuable for MSPs who want an insight into what kind of talent they can get from a premium outsourcing company. His testimony provides a first-hand view of joining an MSP organization that high-level technicians like him opt for. This means that your MSP can apply these tips and tricks to make your employment offer the most attractive among your competitors and have some of the very best technicians from around the globe among your staff! It can be quite a compliment to have a technician on your staff who decided that working for you is more satisfying than running their own business.
This article is intended to assist you in:
Learning how to recognize and attract quality IT support staff and eliminate the weaknesses that make it harder for MSPs to hire excellent technicians.
Making informed decisions on managing outsourced talent and turning their strengths into profit and customer satisfaction.
Recognizing which aspects of your MSP help desk will improve from having a high-tier IT support technician on board.
Understanding the unique strengths only found in outsourced staff.
What does the journey of leaving a company to join an MSP as a tier 3 technician look like?
Making the decision to work for an MSP as a tier 3 IT help desk technician
Why would a tier 3 technician close his own company to join an MSP as a help desk technician?
As a business owner or a service desk manager yourself, you can imagine that a lot of it has to do with finding the right balance and relieving the stress related to running a business. Remote technicians like Jonathan have previously outlined further reasons why a talented and hard-working individual with vast IT experience would rather join an MSP as an outsourced IT technician than work on his own business:
Less stress: Running a company occupies your mind. In Jonathan's experience, he had to know "everything about everything", rarely being able to relax.
Working in an economically stronger market: Getting paid in USD is an advantage many talented technicians seek. Moreover, the South African job market, like many others in economically weaker countries, provides limited growth opportunities which makes hard-working employees seek out opportunities elsewhere.
Job security and stability: In a volatile economy, having a stable income is a top priority for most job seekers. An opportunity to relocate to more peaceful or well-balanced locations is incredibly valuable for job seekers coming from unstable environments.
Advancement in career: Highly self-motivated technicians like Jonathan need to have the opportunity to grow their skills so they can feel appreciated and continue to provide excellent service.
Working from the comfort of their own home: Saving money and time on commuting, spending more time with their loved ones and better work-life balance have been recorded with individuals who work from home. Remote working does influence productivity positively!
If, as an MSP, you can offer all of the above-mentioned, you are on a great track!
Finding all of the benefits of switching to a remote job, rather than running his own company, Jonathan was ready to start interviewing.
Getting interviewed for a tier 3 IT help desk technician role in an MSP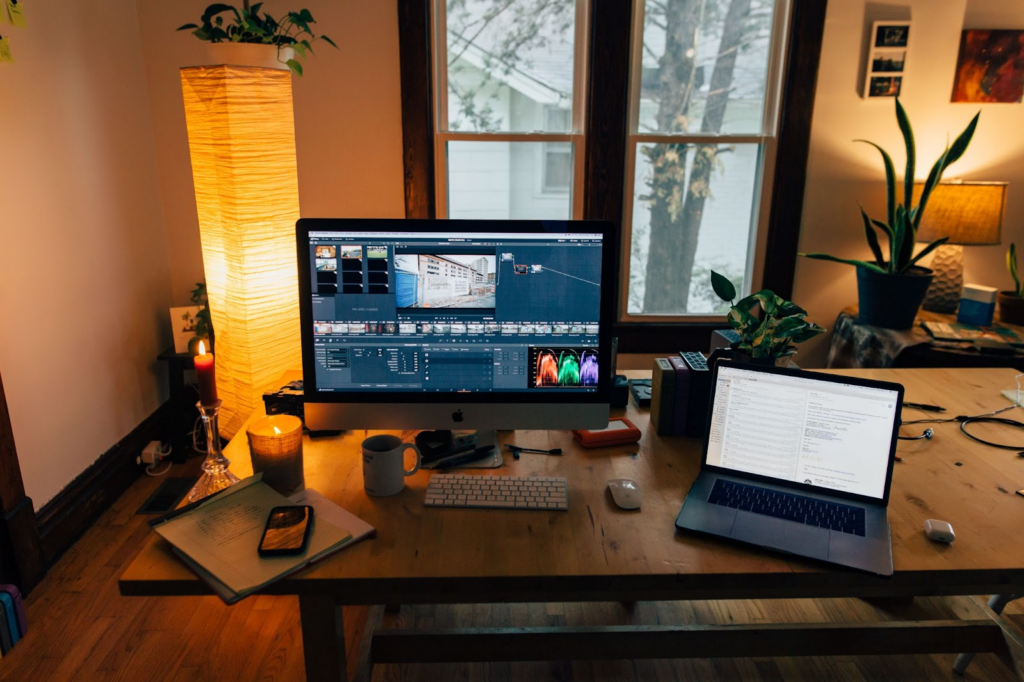 To attract the best talent, it's crucial to showcase what makes your company unique. Conducting a great interview is an effective way to achieve this goal. Jonathan's experience finding his ideal position with an MSP serves as an example.
Jonathan shares how he found his peace of mind and how joining an MSP matched what he was looking for. Firstly, we will find out what made him choose one company over the other.
Getting interviewed, and choosing the right MSP to join was the next step in the transition, and, for talented, hard-working technicians like Jonathan, there were quite a few companies to choose from.
The initial contact with an MSP, and particularly the interview, can play a pivotal role in shaping a technician's decision to join the company or not. Jonathan emphasized that the quality of the interaction during the interview can provide valuable insight into how the ongoing interaction with the company will be throughout their employment.
A positive and engaging interview can help build trust and confidence in the company, while a negative or unprofessional interaction may cause technicians to second-guess their decision to join the team. MSPs must prioritize creating a positive and respectful interview experience for prospective employees, as it can ultimately impact the company's ability to attract and retain top talent.
Interviewing top technicians: Do's and Dont's
Level 3 technicians have a lot of employment opportunities. Especially individuals who ran their businesses. These people are experts in their field and can recognize environments where that expertise is appreciated and where it is not. What was the biggest difference Jonathan noticed in distinguishing between bad and successful interviews?
Well, one felt like an interrogation, and the other was a genuine interaction.
Exchange of opinions, resolving conflicts during the interview, and creating an interaction as close to the real environment as possible make for a good interview.
Feeling uncomfortable or interrogated, made Jonathan feel like he didn't even want to be there for the interview! Imagine having to cope with that type of interaction for months. Not a good image for any MSP. If you'd like to take a look at how to conduct successful interviews, we've made this guide on why interrogation-style interviews are bad business for MSPs!
The interview can tell a technician how they would be treated on the job. Maybe worse or better because during interviews most people tend to put their best foot forward. If the interaction is sincere, natural, and open there will (and should) be space to "test" the level of knowledge and skill the technician possess while maintaining a pleasant, professional, and amicable relationship.

To everyones' delight, Jonathan got just that when he interviewed for a role in an MSP from Florida and was eager to start working in his new role. What did the integration period look like?
Starting as a level 3 outsourced IT help desk technician in an MSP:
Starting in a new environment can be a joy and not a burden when the MSP shares the right goals, values, and incentives with its staff and the staff is eager to make the most of it! This is exactly what Jonathan found when starting his job as a Level 3 IT help desk technician working for an MSP.
What are the cultural differences between South African and US technicians?
As an international hire, Jonathan noticed some differences between working in the US and SA environment. Some minor discrepancies in language, which are the main difference, are outshined by the pretty compatible cultural influence between the US and South Africa.
Colloquial expressions and grammar
Using "s" instead of "z" would be the main difference between South African, saying "ruter" instead of "router" are some nuances that are different between the two languages. Along with the charming South African accent, there isn't much difference.
Metric vs the Imperial system
Even though in South Africa, people use the metric system, there is a lot of American influence so some people would for example use feet instead of meters. This is not a problem since conversion calculators are making it easy to handle measurements between the different systems.
American culture influenced the South African population through TV shows as well. This is why you could hear American phrases and expressions used by South Africans. That's why a lot of mannerisms, and views on the way South African look at things are translated from this influence and have become part of the culture.
Adjusting to the remote workplace
The differences mentioned above are a good conversation starter and a point of connection rather than misalignment. However, there are some more prominent differences between how South African and US technicians work in favor of outsourced, South African staff – we will present them later in the text!
One of the most significant accomplishments of Jonathan was how smoothly he transitioned into his new role, excelling in his work on the help desk while also building strong relationships with his colleagues. His ability to connect with his peers led to a more supportive and friendly work environment, where everyone could rely on each other not only for work-related assistance but also for a comforting chat and helpful advice. The camaraderie that developed among his colleagues was a testament to Jonathan's positive impact on the team.
What else helped the transition period to go smoothly?
Incentives
A very good practice that some MSPs employ is incentivizing their staff. These incentives and bonuses helped Jonathan work harder and go through the adjustment period better!
He was incentivized to take on more problems and solve them successfully. Incentives can be monetary, in voucher forms, or anything that can motivate your staff to get comfortable with steadily taking on more responsibilities
Starting from smaller jobs, and feeling the waters, he worked his way up to getting bigger projects! In the process, he has grown with knowledge, confidence, and motivation. How did the path unfold from there?
Building trust and advancing as an outsourced Level 3 IT Technician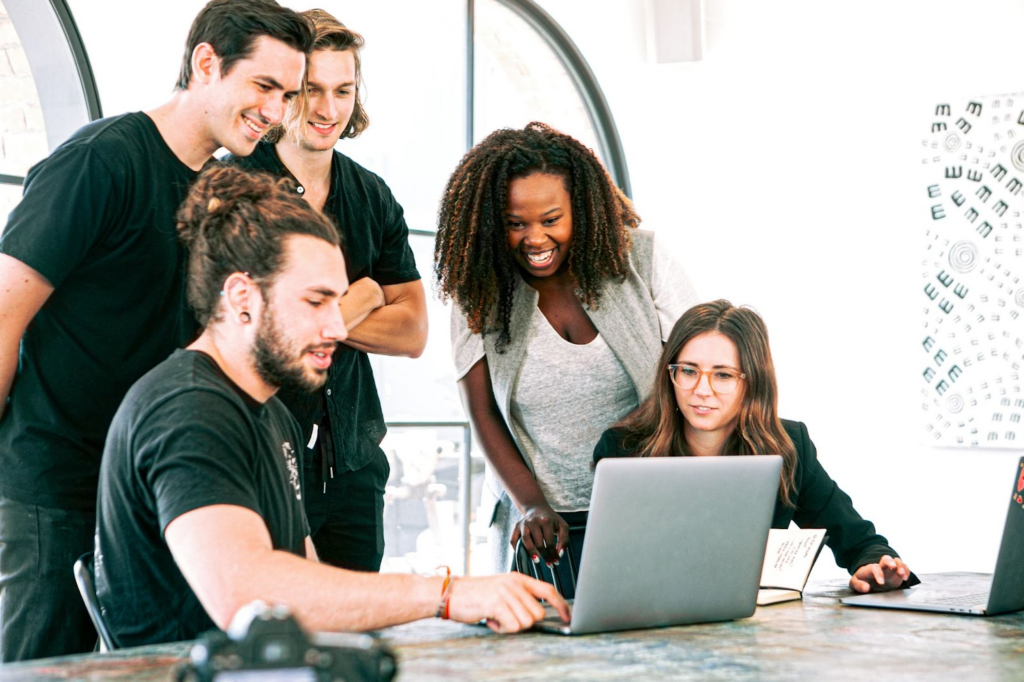 After 3 months or so, things can settle in the new work environment. In the beginning, there are some things to get used to. Like the language, and operations used in the job. With the exchange of knowledge, incentives, and confidence, trust between the technicians and clients is built!
Building trust and advancing in an MSP environment as an IT help desk technician comes naturally when there is an environment that incentives overcoming challenges. Put a talented and hardworking technician in the mix and you have a win-for-all situation. In time, when cultural differences are consolidated, outsourced IT staff can bring great benefits to the help desk in many aspects. Clients recognize and explicitly ask for the new member of the staff, which can lead to some of the best marketing an MSP can have: word-of-mouth recommendations, possibly leading to new clients.
Clients now want Jonathan! They explicitly ask for him and that is one of the greatest compliments. Personally, Jonathan states, the best part of having built trust is that he found working with his colleagues to be more fun, with more understanding.
However the knowledge continues to grow – there is even more growth compared to running your own company, Jonathan states. There is a lot of training on business processes, how to talk to people and identify their characteristics. There is technical, support-related training, training on systems, etc.
Jonathan's successful transition from running his own company to working for an MSP as an outsourced IT technician is an inspiring and educational story. The experience that he and his employers share can be used as a guideline for any MSPs curious about what it looks like to hire a top technician from a premium outsourcing company.
At Support Adventure, with our unique testing and training program and talent for matching the best MSPs with top technicians, we've improved MSP help desks worldwide. Apart from having an international talent pool, we love hiring staff from South Africa! You can find out why and perhaps take a shine to Jonathans' fellow citizens as well.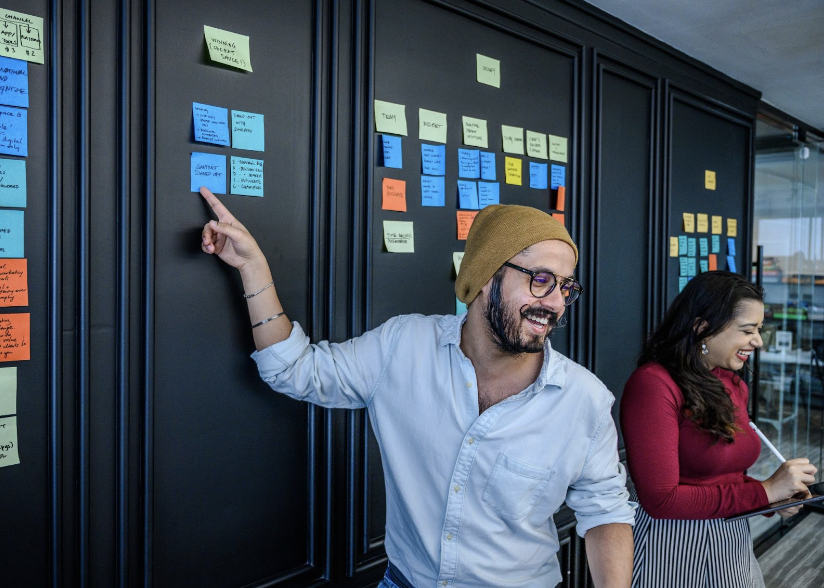 What are the biggest differences between US and South African IT technicians working for an MSP in the US?
1. Working time for South African remote IT technicians
Work schedule
The truth is, when you are running your own business (or working in an unhealthy environment) the work schedule can be hectic. Even though there is an established work schedule in healthy MSP help desk environments, that schedule is covered in different time zones when it comes to South African or other international hires.
Time management
Since South Africa is 7 hours ahead of Huston, for example, Jonathan starts his work shift later in the day. That leaves him with mornings and a bit of the afternoon for free time and works very well!
Time zones
Working at night and organizing your day differently has positive and negative sides. However, working in different time zones is manageable and, if done well, doesn't present an obstacle. We've put together a guide on working in remote time zones, that explains how our staff around the world manages to operate remotely while maintaining a good work-life balance.
2. Quality of work in South African IT help desk technicians
One thing is always true – you don't want bad contracts keeping you up at night – that's why you need to keep people happy by providing a good work environment and good quality of service.
At Support Adventure, we've found that our outsourced technicians bring the most to the table regardless of the environment they find themselves in. Technicians that came through our testing and training program usually are the best candidates for the MSP they are applying for, compared to other technicians, including local ones.
How does the quality of work of some South African staff affect the help desk and how does that differ compared to US workers?
Work ethics in outsourced IT staff
For various reasons, the work ethics of our South African technicians is stronger than that of the UK or US staff. The amount of effort Jonathan would put into his work is drastically higher than the ones his colleagues from the US. The base dedication our outsourced staff have for their work is considered "going the extra mile" compared to locally hired technicians.

This is true when it comes to raising the bar, as we've seen happen at Support Adventure with our outsourced staff.
Going the extra mile
The job market in South Africa is highly competitive, which often results in employees overworking themselves. Jonathan, as mentioned in the video above, found the motivation to go the extra mile while running his own company, working up to 18 hours a day. Similarly, many of our Support Adventure techs from South Africa have requested weekend work.
While working hard is important, employees must prioritize their well-being to produce quality work. At Support Adventure, our contracts strictly adhere to a Monday to Friday work schedule, with paid extra hours for overtime. We believe that happy, healthy, and rested staff are better equipped to perform at their best.
Interestingly, Jonathan also observed that South African workers work to live, whereas workers from the US live to work. This highlights the importance of maintaining a healthy work-life balance, which can be a challenge in today's competitive job market.
Service delivery and charisma
Apart from being very hardworking, Jonathan sees himself and his fellow South Africans to be more charismatic and people-oriented. In practice, this means knocking down as many tickets as possible while maintaining consistent contact with the customer.
Teachability
Finally, not everything is teachable. Even though habits can change, intelligence and talent are immutable and crucial for excelling in the IT industry. That's why an MSP needs intelligent and talented people in its workforce. Curious about how to find this kind of technician?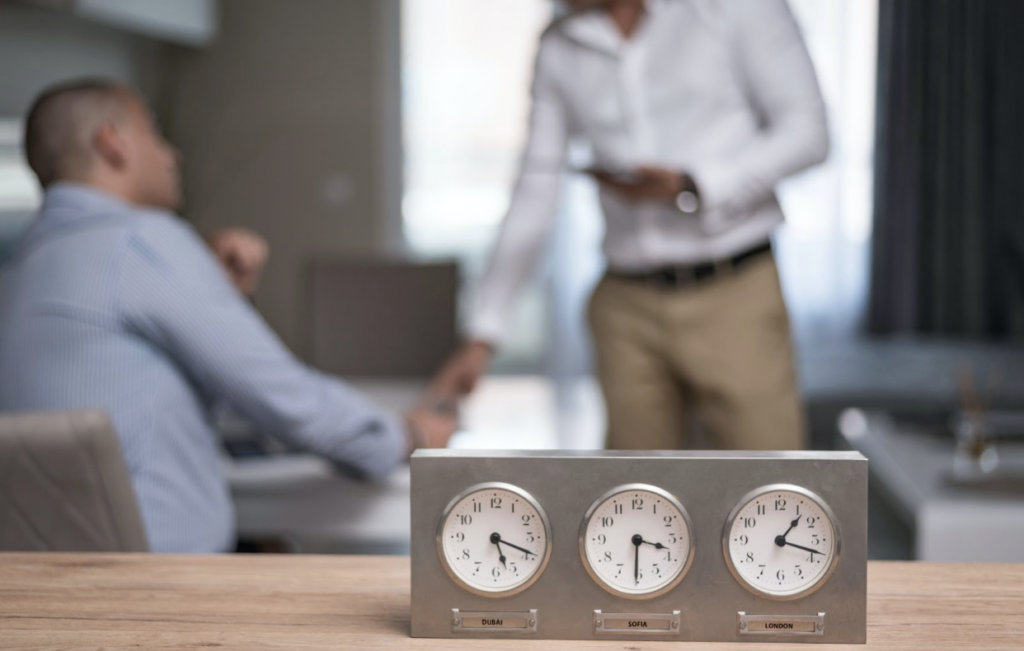 How to hire a Level 3 IT technician for your MSP successfully?
Promote internal staff
Many have witnessed the benefits of promoting internal staff when looking to fill in a higher position in your organization. For technicians working on your MSP help desk, the possibility to advance fuels them with great motivation that makes them work harder and with more dedication, resulting in mutual benefit! We've presented our opinion on how technicians can level up from tier 2 to tier 3.
Look for outsourced staff
One of the motives for this article so to expand the resources MSP owners employ when looking for ways to improve their help desk and offer real-life examples of a successful outsourced hire! However, MSPs do need to know which outsourced provider will meet their needs, and if you want to make more informed decisions for your organization, check out these 21 questions to ask when looking for an outsourced provider.
Get in touch with us!
We have 50-150 applicants a week and hire only 0.1% of them! Our strict testing and training program ensures that the contractors have all the skills, cultural compatibility and affinities necessary for thriving in a remote MSP help desk environment. Coming from economically weaker countries, we are still able to provide a high standard of compensation to our staff for a significantly lower cost of US or UK technicians. You can find out why our MSP clients are happy to work with us in this video review from a happy client!
To ensure a win-win for all, we also have to make sure that the MSP provides the best environment for our technicians as well! That's why we would decide not to work with MSPs that are faced with growing problems of disorganization or toxic environments. However, if you feel inspired by our story and can place our technicians in a healthy and productive environment, please do not hesitate to contact us! We are sure to connect you with outstanding individuals that will rapidly bring positive results to your help desk!
Technicians like Jonathan are eager to start their adventure and become a treasured part of your organization.
Thank you for dedicating your time to read our article and we hope it provided you with the knowledge and confidence to start looking into hiring outsourced staff and join us on our global journey to success!