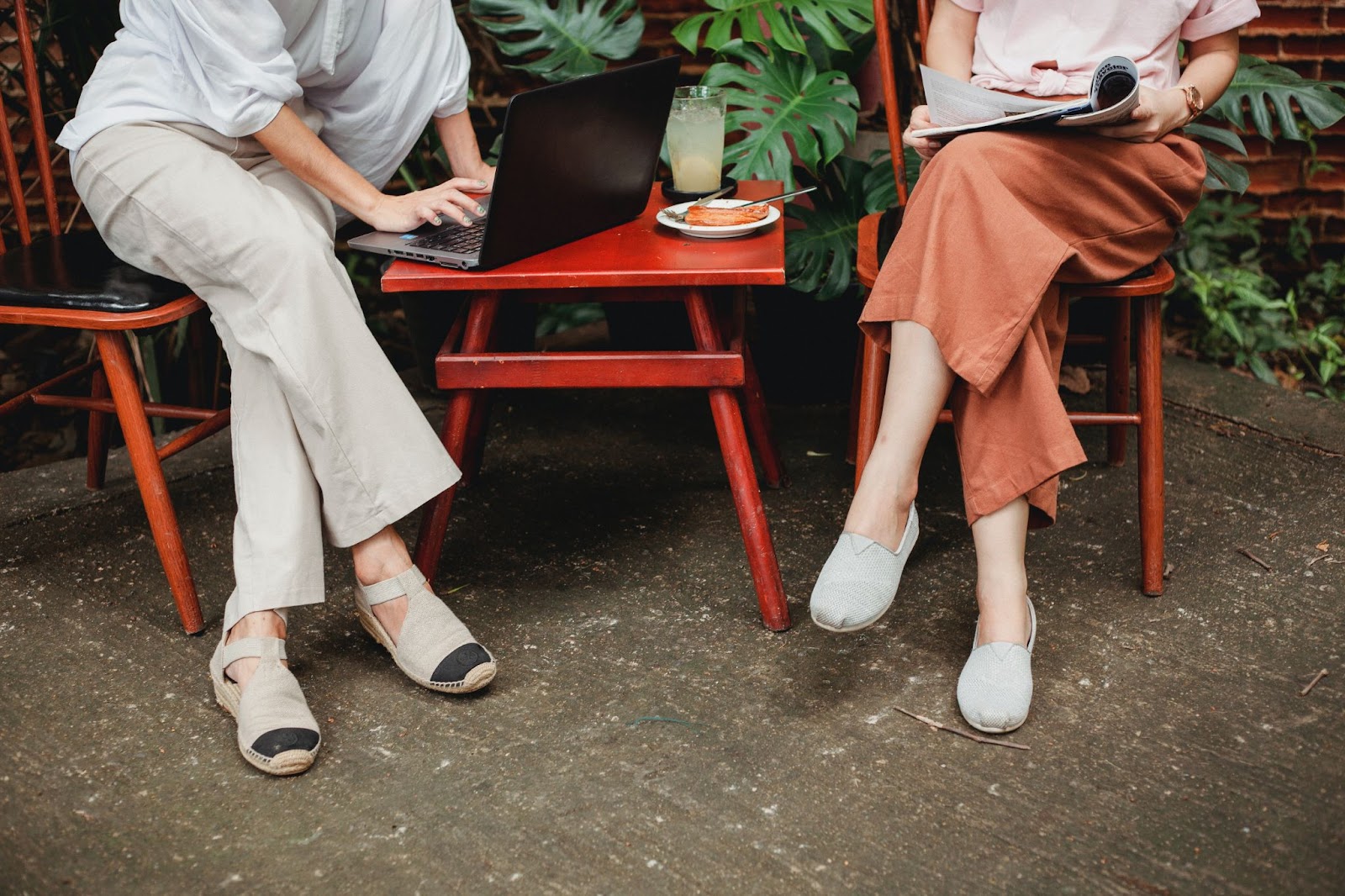 If you're coming to Serbia as a remote worker for the first time, we've picked some of the best online working spots in our favorite cities, which are Belgrade, Novi Sad, Niš! Keep reading to find out what makes these places special, when the best time to visit is if you want to pay less for accommodations, what some of the best online jobs in Serbia are and where to find them. And if you are also in need of a work permit, we got you covered there as well!
Belgrade: Work remotely in Serbia's vibrant capital
Located in the heart of Serbia, the capital city Belgrade is a dynamic and vibrant destination for remote workers. Steeped in history and culture, it offers a perfect blend of old-world charm and modern amenities. The city's affordable cost of living, bustling cafe culture and a burgeoning tech scene make it an ideal location for remote working in Serbia. With numerous coworking spaces to boot, like Smart Office and Nova Iskra, Belgrade provides excellent facilities to boost productivity for those working remotely.
When is the Best Time to Travel to Belgrade for an Affordable Accommodation?
If you plan to experience the best of Belgrade while enjoying affordable accommodations, consider visiting during the shoulder season of spring and autumn. During these periods, the city experiences milder weather, fewer tourists and lower accommodation prices, allowing you to make the most of your remote work adventure in Serbia.
The Best Spots to Work Remotely in Belgrade
Belgrade offers a diverse range of places where you can set up your remote workstation while soaking in the city's charm. Some of our top choices include:
Kalemegdan Park: This historic fortress area turned park offers a peaceful ambiance with stunning views of the confluence of the Sava and Danube rivers. Find a quiet spot under the trees and work while enjoying the fresh air.
Dorćol Platz: Known for its cozy and artistic vibe, Dorćol Platz is a cultural hub with plenty of cafes and open spaces. It's an excellent place to work surrounded by a creative atmosphere.
Impact Hub Belgrade: This is a renowned coworking space that fosters collaboration and innovation, providing all the amenities necessary for productive remote work.
Relaxing in Belgrade: The Best Things to Do to Take Your Mind Off of Remote Work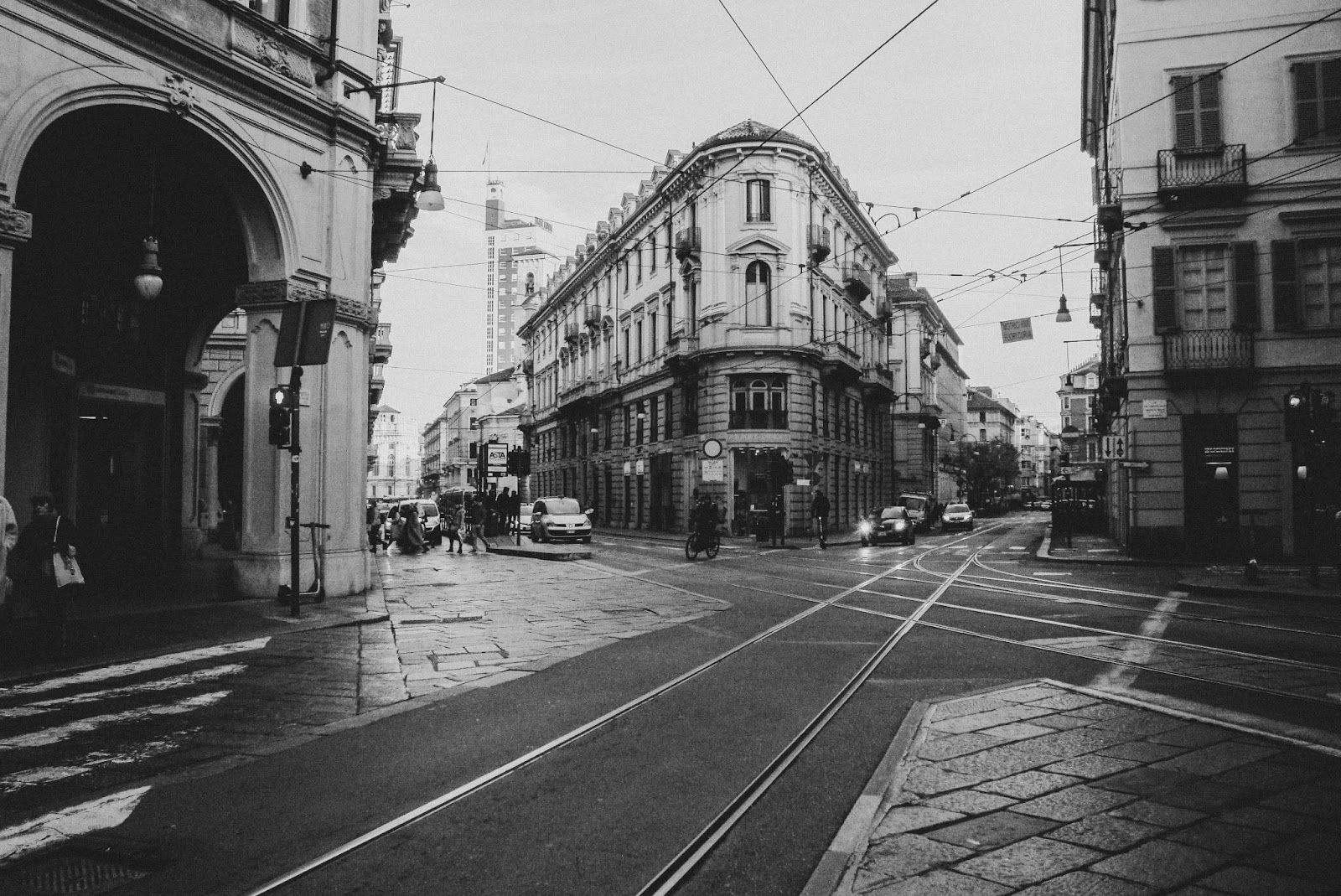 When you need a break from your tasks while remote working in Serbia, Belgrade offers a wide array of activities to help you unwind and recharge. Here are some of our recommendations:
Stroll along Knez Mihailova Street: Belgrade's main pedestrian road is filled with shops, cafes and street performers, offering a lively atmosphere that is perfect for relaxing walks.
Visit Skadarlija: Known as the bohemian quarter, Skadarlija is a charming neighborhood with cobblestone streets, traditional Serbian restaurants and live music. It's an ideal spot to indulge in local cuisine and culture.
Ada Ciganlija: Escape the city hustle and bustle by spending a day at Ada Ciganlija, a peninsula on the Sava River. You can enjoy various outdoor activities such as swimming, cycling and picnicking.

Novi Sad: Work Remotely in Serbia's Cultural Hub
Novi Sad, with its tranquil Danube river views and a rich cultural scene, creates an enchanting backdrop for those who wish to harmonize work and lifestlye. Situated in Serbia's northeast Vojvodina region, you will be charmed by its historic, Austro-Hungarian style streets and architecture. The city has perfected the art of preserving its heritage while nurturing a modern, forward-thinking ethos. This delicate balance offers remote workers a canvas upon which they can paint their professional journey while immersing themselves in the city's dynamic rhythm.
Picturesque Novi Sad is also known for its friendly ambiance and artistic spirit. As the second largest city in the country, Novi Sad offers a more relaxed lifestyle compared to Belgrade, making it an attractive option for remote workers seeking a peaceful and inspiring work environment. The city is also renowned for hosting the EXIT music festival, which adds a touch of creativity and festivity to the already charming atmosphere.
The Best Time to Travel to Novi Sad for the Most Affordable Accommodations
To enjoy the best accommodation deals in Novi Sad, consider visiting during the spring or autumn months. You can even find pretty good deals in May and early June. These times of year offer pleasant weather, fewer crowds and reasonable prices on hotels and vacation rentals. But if you want to be there for the award winning EXIT Festival, and the extra burst of energy the city receives from it, July is the time to go.
The Best Spots to Work Remotely in Novi Sad
Novi Sad boasts several delightful spots where you can set up your remote workspace and be productive throughout the day:
Petrovaradin Fortress: This historical site overlooking the river offers a blend of history and tranquility, making it an ideal spot to concentrate on your IT support tasks.
Kafeterija Varad: This charming coffee shop not only serves great coffee, but also provides a conducive environment for remote work. Sip on your favorite brew while completing your IT support tasks.
Serbian National Theatre: If you prefer a unique and cultural setting, the theater's cafe area offers an elegant ambiance, perfect for focusing on your work.
Leisure time in Novi Sad: Best Things to Do to Take Your Mind Off Remote Work
During your downtime in Novi Sad, explore these captivating activities to relax and recharge:
Danube Park: Take a leisurely stroll through this beautiful park that features fountains, sculptures and peaceful pathways.
Visit Petrovaradin: Wander through the charming streets of Petrovaradin, a part of Novi Sad known for its art studios, galleries and bohemian vibe. You might discover unique pieces of art and crafts.
Attend Local Festivals: Novi Sad hosts numerous festivals throughout the year, celebrating music, art and culture. Embrace the festivities and immerse yourself in the city's vibrant spirit.
Niš: Rich in History for Serbia's Remote Workers
Located in southern Serbia, Niš is a city with a rich historical heritage that dates back to Roman times. This small but lively city blends its storied past with a modern outlook, offering remote workers a unique experience. With its affordable living costs and a growing tech community, Niš is an emerging destination for remote jobs in Serbia. The city's friendly locals, numerous universities and cozy cafes create an inviting atmosphere for IT support technicians and other remote workers looking to establish a remote work routine.
When is the Best Time to Travel to Niš for Affordable Accommodations?
Summertime in Niš is more affordable than the aforementioned cities, with one-bedroom apartments still being cheaper than most Belgrade or Novi Sad one-bedrooms in the fall and winter. The late spring or early autumn are even cheaper, allowing you to save while exploring the city's charms.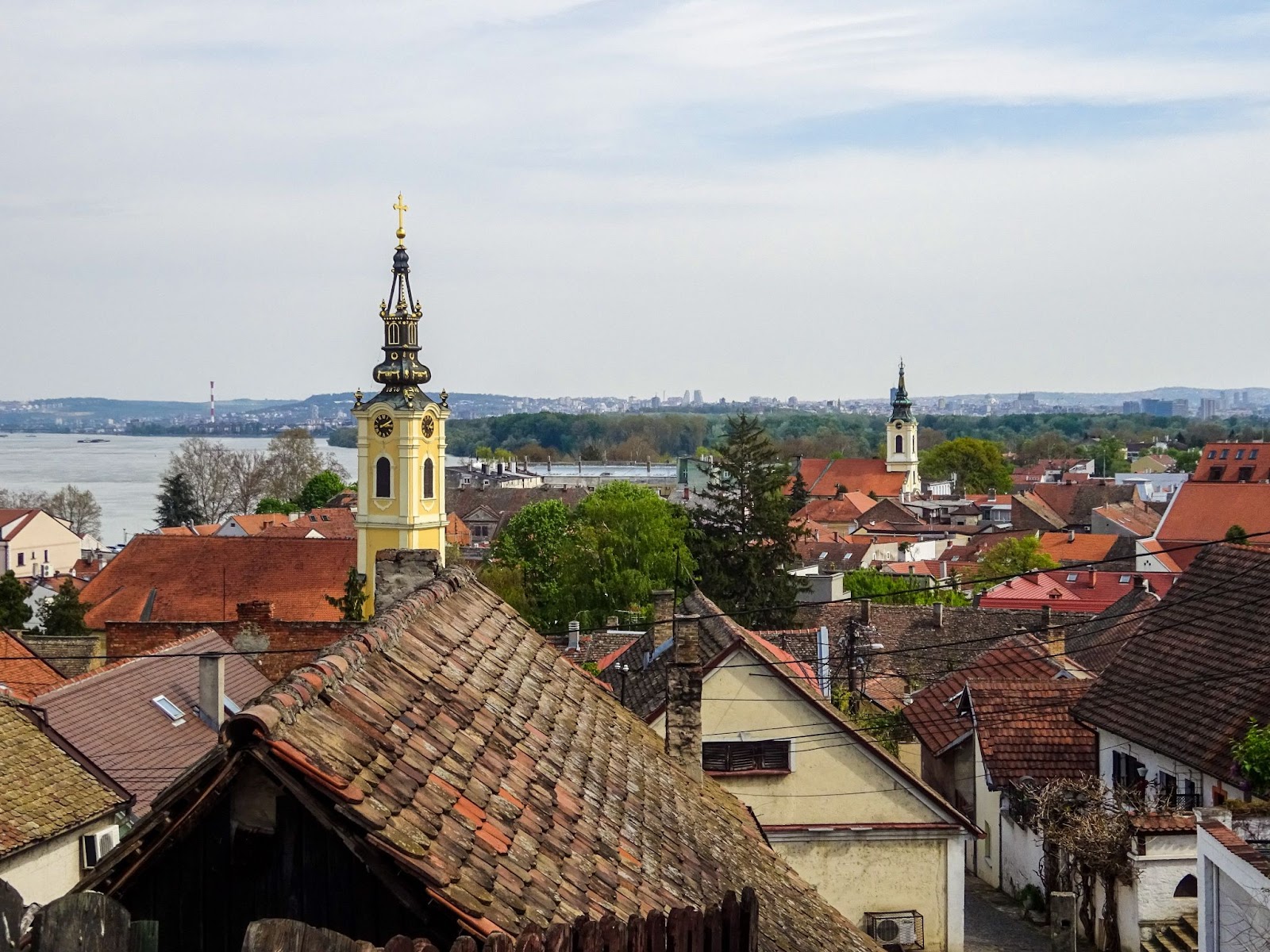 Best Spots to Work Remotely in Niš
Niš offers various locations where you can set up your remote office and enjoy the city's delightful surroundings:
Niš Fortress: This fortress is in the dead center of town, and sits amongst a park and numerous riverside restaurants and bars. It is truly a perfect spot from which to work online.
Cafe Almaro: With its cozy atmosphere and Wi-Fi connectivity, this cafe is a popular choice among remote workers seeking a relaxed work environment.
Coworking Niš: As one of the city's dedicated coworking spaces, Coworking Niš provides all the facilities needed for a productive remote workday.
The Best Things to Do to Take Your Mind Off Remote Work in Niš
Niš offers a variety of recreational activities for remote workers to unwind and make the most of their time in the city:
Nišava River Quay: Enjoy a leisurely walk or bike ride along the riverbank, where you can breathe in fresh air and soak in the mountainous views.
Visit the Skull Tower: For history enthusiasts, the Skull Tower is a must-visit. It's a chilling yet significant reminder of Serbia's struggle for independence.
Tinkers Alley: This bustling street is home to numerous shops, restaurants and bars
Where to find an accommodation in Serbia?
Apart from using Booking.com, Airbnb or Agoda, there are other ways to find accommodations in Serbia regardless of the city you are visiting.
Sites where you can obtain short to long-term rentals include:
As the global workforce embraces remote work as a viable option, Serbia has emerged as a popular destination for in-demand sectors that rely on online team members, such as customer service and IT support. Let's look at some of your best remote options.
The Most Popular Remote Jobs in Serbia: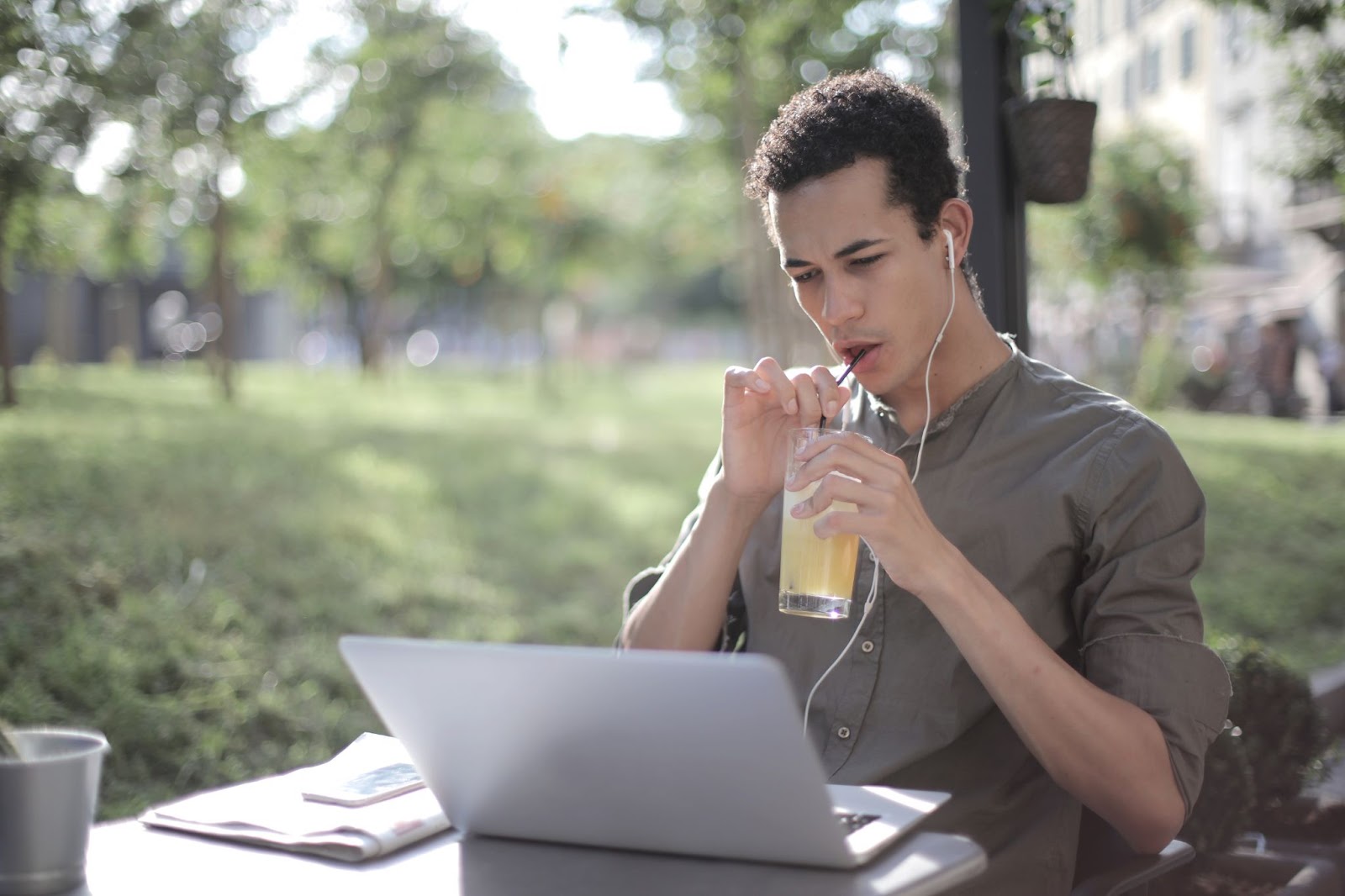 Among the most in demand remote jobs are:
IT Support Technicians: With a thriving tech industry in Serbia, the demand for skilled IT support professionals remains high. Many companies seek remote IT support technicians to cater to their global clientele.
Service Coordinators (or Dispatchers): Remote service coordinators play a crucial role in ensuring smooth operations and efficient customer service for companies with dispersed teams or clients.
Software Developers: Serbia has a pool of talented software developers capable of working remotely, making it a sought-after destination for tech companies.
Content Writers and Digital Marketers: Many businesses require remote content writers and digital marketers to create engaging online articles, websites and social media profiles to manage their online presence.
Call Center Operators: Serbia's is in a prime location to have customer service support that caters to multiple time zones.
Job Boards for Remote Positions:
Finding remote job opportunities in Serbia is made easier by various online job boards. Some of the most popular job boards that frequently feature remote positions in Serbia include:
Support Adveture: Well, technically, we're not a job board–we're a remote staffing company. We hire talented people who can fill the following positions:
Remote IT Support Technician
Remote Service Desk Coordinator
Remote System Administrator
Infostud: A popular website for mostly remote jobs in English, and often entry-level work in IT and HR.
National Emploment Agency: Mostly used by Serbian citizens, it's great for international work.
Remote OK: Remote OK is a well-known job board that aggregates remote job listings from around the world, including Serbia. Job seekers can filter by job category, salary and even time zones to find the perfect remote opportunity.
Worksome: Worksome is a platform that connects businesses with freelancers and remote workers. It offers a wide range of remote job listings, including IT support, customer service and more.
Upwork: While not specific to Serbia, Upwork is a global freelancing platform that features numerous remote job opportunities in various fields, including IT support and service coordination.
Work Permit Requirements for Remote Work in Serbia:
For many remote jobs in Serbia, especially those offered by international companies, you generally do not need a work permit. As of September 2021, the Serbian government introduced regulations that allow foreign nationals to work remotely for foreign employers without obtaining a work permit.
However, it's essential to stay up-to-date with any changes in regulations, as they can vary from time-to-time. If you're planning to work remotely for a Serbian company from another country, you may need to comply with the work permit regulations of that specific country.
Keep in mind that while a work permit might not be required for remote work, other legal requirements may apply depending on your specific situation. For instance, if you plan to relocate to Serbia to work remotely, you might need to apply for a visa or a temporary residence permit. It is always recommended to consult with the Serbian embassy or consulate in your home country or seek legal advice to ensure you're in compliance with the latest regulations.
In conclusion, Serbia offers a promising landscape for remote work, with various opportunities available in the IT support, service coordination and tech sectors. Job seekers can explore job boards that cater to remote positions, and with the flexible work permit regulations, Serbia provides an attractive option for professionals looking to work remotely in a vibrant and culturally rich environment!