In today's rapidly evolving digital landscape, SEO remains a cornerstone for MSOs aiming to enhance their online visibility. Understanding and implementing the latest SEO trends is crucial to stay ahead of the competition and attract potential clients. This article delves into the significance of SEO for MSPs and highlights the best practices and trends for 2023. SEO is a complex issue though, so don't expect an easy read (or a short one for that matter).
Why SEO Matters for MSPs
As digital platforms become more saturated, traditional advertising methods are seeing a decline. In contrast, organic search is emerging again as a dominant force, offering businesses a more cost-effective and sustainable way to reach their target audience. In a market where Managed Service Providers are vying for attention, having a robust online presence is no longer optional. It's a necessity. A strong SEO strategy ensures that MSPs are easily discoverable by potential clients, thereby increasing their chances of conversion.
Think of it this way: if your SEO strategy ultimately works at bringing you on top of your local (or global) search results for what you target, you'll need to spend much less on other advertising channels as people will find you in their initial Google search. You will need to choose your targeting well and adjust your strategy to it. Ranking for "IT support San Antonio" will take a different approach than ranking for "IT Support". In order to get the most bang for your buck, you'll have to continuously refine and optimize your SEO strategy as long as you want to your MSP to rank well in search results.
SEO in 2023 is a blend of tried-and-tested strategies and new, innovative approaches. For MSP owners, staying updated with the latest trends, focusing on providing value, and ensuring a seamless user experience are the keys to success.
SEO Basics and Trends in 2023 for MSP Owners
Search Engine Optimization is a dynamic field that constantly evolves. For MSPs looking to stay ahead in 2023, understanding the basics and the latest trends is crucial:
Understanding SEO in 2023
SEO stands for search engine optimization, a practice that involves optimizing a website for higher rankings in search engine results, primarily focusing on platforms like Google. SEO isn't just about tweaking your website; it encompasses various digital marketing disciplines, including content marketing, public relations, branding, user experience (UX), and more. Backlinko's Google SEO Guide is a great resource to get you started on the basic principles.
Keyword Research Remains Crucial
Keywords are the backbone of search engine optimization. They are the terms users type into search engines when looking for information. To optimize your content effectively, you need to understand and utilize the right keywords. Free and paid tools for keyword research can help uncover long-tail keywords, while platforms like Google Keyword Planner offer insights into keyword search volumes and competition.
Content Quality is King
High-quality content that provides value to users is essential. Not only should your content incorporate relevant keywords, but it should also answer users' questions and be shareable on social media. You should look to write content for your target audience though, not for search engines as Google uses a number of engagement metrics to additionally judge your content quality in terms of how much time users spend browsing your content. You can find content quality as one of the 8 basic steps for optimal SEO strategy in their article on effective SEO Strategy.
Technical SEO is More Important Than Ever
Technical aspects like mobile optimization, site speed, and structured data play a significant role in SEO. Ensure your website is mobile-friendly, loads quickly, and uses structured data to enhance its visibility in search results.
User Experience (UX) and SEO Go Hand in Hand
A seamless user experience can boost your SEO efforts. Ensure your website is user-friendly, with intuitive navigation and a design that's pleasing to the eye. As mentioned before, Google uses a number of algorithms to judge a website's friendliness and usability so you should optimize your sites for the best user experience.
Link Building is Still Relevant
Backlinks, or links from other websites to yours, are a strong ranking factor. Engage in strategies like guest blogging to earn quality backlinks.
Stay Updated with Algorithm Changes
Search engines, especially Google, frequently update their algorithms. Staying updated with these changes ensures your SEO strategies remain effective.
Local SEO for MSPs
For MSPs, local SEO can be a game-changer. Ensure your business is listed on Google My Business and other local directories. Encourage satisfied customers to leave positive reviews to boost your local rankings.
Voice Search and AI
With the rise of voice-activated assistants like Siri and Alexa, optimizing for voice search is becoming crucial. Additionally, leveraging AI for personalized user experiences can give you an edge.
SEO Scalability
For larger enterprises, scalability can be a challenge. Ensure your SEO strategies can be scaled up efficiently, integrating with other departments like web development and brand management. For a more in-depth look at how to create a scalable SEO strategy, check out this article from Terakeet.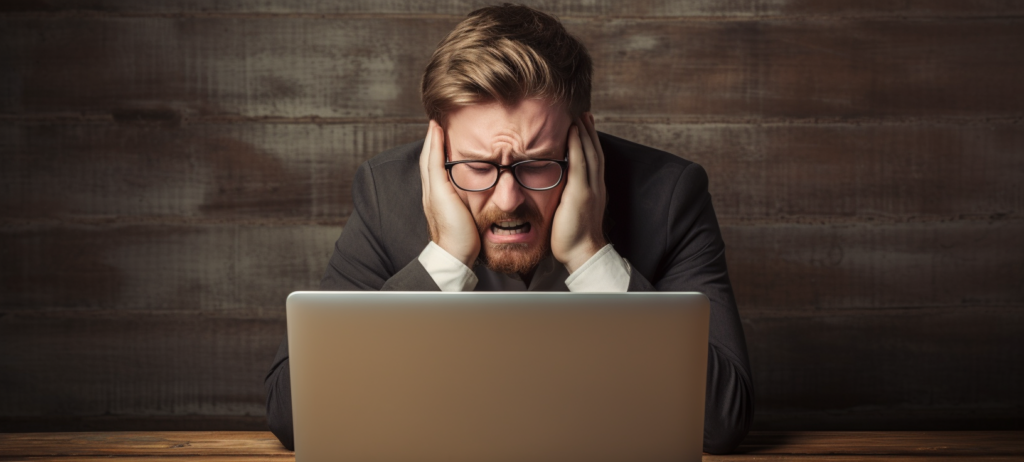 How to best deal with SEO as an MSP owner?
Get a professional to do it. Seriously. Either hire an "in-house" SEO specialist – you can get someone to do the gig part-time on UpWork – or hire an SEO agency to do it. Unless you're keeping yourself well informed on current SEO trends while running an MSP which is very unlikely according to our experience working with MSPs, you'll find yourself overwhelmed with information and variables that affect ranking rather quickly.
But how do you ensure that you're hiring the right person or agency to do SEO for your MSP? Here's what an SEO expert from the Forbes Council suggests:
What to Look for When Hiring an SEO Professional For Your MSP:
Proven Track Record: Before hiring, ask for case studies or client references. This will give you insights into their past successes and the kind of results you can expect.
Transparent Reporting: SEO is a long-term game, and you need to be in the loop throughout the journey. A competent SEO consultant will provide regular updates, showcasing the progress of your campaign, the strategies employed, and the results achieved.
Up-to-Date Expertise: The world of SEO is ever-evolving. With search engines frequently updating their algorithms, it's crucial to have an expert who stays updated with the latest industry best practices and trends. They should be well-versed with the specific challenges and opportunities in the MSP sector.
Red Flags: SEO Experts to Avoid:
Promises of Overnight Results: SEO is a marathon, not a sprint. Any consultant promising top rankings or instantaneous results is likely cutting corners or setting unrealistic expectations. Remember, genuine SEO efforts take time to bear fruit.
Black Hat Techniques: The use of dubious strategies, such as buying links or keyword stuffing, can lead to severe penalties from search engines. Ensure your SEO professional employs only white hat techniques that adhere to search engine guidelines.
Lack of Communication: SEO is a collaborative effort. If your consultant is unresponsive or doesn't communicate effectively, it can hinder the success of your campaign. A good SEO professional should be approachable, open to feedback, and proactive in keeping you informed.
What SEO for my MSP can I do myself?
Hiring a professional isn't always an option when you're only starting out with your new MSP. There are a couple of basic SEO principles you can stick to that will help you rank your page on Google and provide a solid local presence for basic keywords like "company name services" or just "company name" if you picked a unique company name. Getting things right from the start will give you a good platform to base your future SEO strategy on.
What can I do when starting out to make the SEO journey easier in the long term?
Pick a good domain name. Here's a bunch of pointers from Jeff Bullas to help you:

Use top-level domain extensions: Popular extensions include ".com", ".net", ".org", and ".edu". The ".com" extension is highly recommended for commercial or profitable websites.
Go for brandable domain names: A brandable name is unique, simple, memorable, and stands out from the competition.
Keep your domain name short: Ideally, your domain name should be between 6-14 characters.
Avoid hyphens and numbers: They can make your domain harder to pronounce and remember.
Ensure it's easy to type and memorable: Complex domain names can confuse users.
Don't use repeated letters: It can lead to mistyping and misdirection to other sites.
Use domain name generators: Tools like NameCheap can help generate domain name ideas.
Add a keyword to your domain name: While it doesn't directly impact SEO, it can boost click-through rates.


Use a CMS like WordPress with SEO plugins enabled (AIOSEO or Yoast SEO are two of our favorites)

Use the inbuilt taxonomy to structure your information in a way that allows you to include more relevant keywords in the URL – e.g. www.supportadventure.com/remote-jobs/ and www.supportadventure.com/remote-jobs/it-support-technician/ cover a number of our targeted keyword combinations.
Use the SEO plugin's initial walkthrough to configure the basic SEO configuration for your site and follow the plugin's best practices – most good plugins will include some type of tutorial for the basic setup


Produce targetted and engaging content
Create some incoming links to your website

Create your business profile on Google Maps and configure your website in the profile
Create or use your existing social network profiles like Linkedin and Facebook and post links to your content in posts and configure links to your homepage in the company profile itself
Create a company channel on YouTube and create an introduction video for your company (or pay someone to do a 30-second animation on Fiverr) and put links to your website on your channel and your video
Create entries in all relevant business directories, especially local ones
Create profiles on tech company profile websites like crunchbase.com and complete the profile as much as possible


Optimize your websites speed and loading times

Enable caching plugins and/or 3rd party caching services (we strongly suggest CloudFlare)
Review Google Page Speed Checker for any webpages you'd like to rank and follow the suggestions as closely as possible
Reduce the size of your content as much as possible – avoid using large uncompressed files for images or video at all cost
Just by covering the mentioned basics, you're likely to end up ahead of the average competitor. At the same time, you'll learn the necessary basics to help you understand how search engines and SEO works, which will give you a good oversight of any future paid SEO effort, whether it be internal or a 3rd party that you contract.
Where can I find websites that will allow me to link to my MSP?
Along with the instructions in the previous section, we have also collected and tested some pages that allow you to post incoming links to your website, both general and those that relate to MSPs and the IT industry. This should give you a headstart if you're only starting to promote your MSP.
Listing your MSP in general business directories
Business directories are a great way to get started and get your site ranking well for your basic keywords like your company name and various combinations of that, for example, "support adventure info" or "support adventure address". You have to have these details on your main site as well naturally like the About or the Contact page, or Google will only show 3rd party sites for that query.
You can find a tool to do this for you, to avoid spending large amounts of time creating and managing these listings, we've used Semrush's listing management tool in our case which costs $20 a month for the basic subscription. Additionally, it's fairly easy to use chatGPT to collect various lists of local or global listing sites for you, to avoid having to do too much research.
The directories we found useful and have listed Support Adventure in:
(feel free to add any suggestions for other directories in the comments):
Covered by Semrush listing manager (for a UK company address):
The big one, our Google Business / Maps profile (leave a review if you like this article):
192.com – View Support Adventure's Listing
Acompio UK – View Support Adventure's Listing
Amazon Alexa
American Express
Apple – View Support Adventure's Listing
AroundMe – View Support Adventure's Listing
Belfast News Letter – View Support Adventure's Listing
Brave
Brownbook.net – View Support Adventure's Listing
Central Index GB – View Support Adventure's Listing
Cylex – View Support Adventure's Listing
D&B Database
Daily Record
Evening Standard – View Support Adventure's Listing
Find Open – same as listing on Cyclex
HERE
HotFrog – View Support Adventure's Listing
iGlobal – View Support Adventure's Listing
Infobel – View Support Adventure's Listing
InfoIsInfo – View Support Adventure's Listing
InYourArea
Johnston Press
MapQuest
My Local Services UK – View Support Adventure's Listing
MyLondon
Navmii – View Support Adventure's Listing
Opendi UK – View Support Adventure's Listing
Pitney Bowes
SafeGraph
Scoot – View Support Adventure's Listing
ShowMeLocal – View Support Adventure's Listing
Siri – same as listing on maps.apple.com
tellows – View Support Adventure's Listing
The Mirror
The Scotsman – View Support Adventure's Listing
TomTom
TouchLocal – View Support Adventure's Listing
Trinity Mirror
Tupalo – View Support Adventure's Listing
WalesOnline
Where To? – View Support Adventure's Listing
Yalwa – View Support Adventure's Listing
Yandex
Bing – Support Adventure Listing Pending
Facebook – Support Adventure Listing Pending
Foursquare – Support Adventure Listing Pending
HolidayCheck – Support Adventure Listing Pending
iBegin – Support Adventure Listing Pending
Instagram – Support Adventure Listing Pending
Mapstr – Support Adventure Listing Pending
Nextdoor – Support Adventure Listing Pending
Snapchat – Support Adventure Listing Pending
Yell – Support Adventure Listing Pending
Listings Not Covered by Semrush listing manager:
UK Small Business Directory – Support Adventure Listing Pending
Other sites you can list your company on:
Outsource Accelerator – View Support Adventure's Listing
Crunch Base – View Support Adventure Listing
Rocket Reach – View Support Adventure Listing
Social profiles that you can link from:
Youtube – View Support Aventure's YT channel
LinkedIn – View Support Adventure's LinkedIn profile
Facebook – View Support Adventure's Facebook page
Reddit – View some of our posts on Reddit
Other
Lasso – View Support Adventure's Bookmarks on Lasso
Feedburner – View Support Adventure's RSS feed
F6S – View Support Adveture's profile on F6S
G2 – See Support Adventure's profile on G2
Glassdoor – See our Glassdoor profile
How to get the biggest SEO boost for your MSP in the shortest time?
If you already operate a website, the main things you need to review are the quality of your URL structure, the quality and the structure of your content, and your current link anchor text. If you're lacking content and have less than 30-40 full pages of text on your website, consider starting a blog. Use the provided list or the Semrush business directory link management tool to add as many incoming links as possible to your website. If you think you have the basics covered, look to find an SEO expert to review your site and give additional suggestions or use an SEO tool like Semrush to run an audit on your site and follow the instructions it provides.
Ultimately, getting your website in front of your clients, no matter how they approach their search for new providers, is of paramount importance. Other marketing approaches carry a lot of weight too, but good SEO is very important in the overall picture. The easier it is for clients looking for the services you provide to find you online, the less money you'll have to spend on other advertising channels.
SEO best practices for MSPs
In 2023, SEO remains a critical component for Managed Service Providers (MSPs) aiming to improve their online visibility and drive organic traffic. Key on-site optimization strategies include using descriptive title tags, ensuring website crawlability, and creating separate pages for each service offering. Additionally, MSPs should focus on delivering valuable and relevant content that not only satisfies user queries but also establishes the authority of the content creators. While it's crucial to stay updated with the latest SEO trends, such as Google's new emphasis on "Experience" in its E.A.T (Expertise, Authority, Trust) guidelines, MSPs should be wary of red flags like promises of overnight results and the use of black hat techniques like link buying or keyword stuffing. Overall, a well-rounded SEO strategy that adapts to the latest industry best practices can significantly improve an MSP's online presence and competitive edge.