Want the secrets to scaling your MSP helpdesk faster?
We have laid out below 7 laws of growing your IT services business in a way which gives you more freedom and autonomy over your time and schedule.
At Support Adventure, we scaled our business to 40 employees on 4 different continents in 2 years, all while our founder Eric managed his team from picturesque destinations like Thailand, South Africa, Canary Islands and more (you can follow his adventures and more MSP insights on our Youtube channel).
We are a company that believes that sharing is caring. With that being said, let's dive into these 7 strategies for scaling your MSP.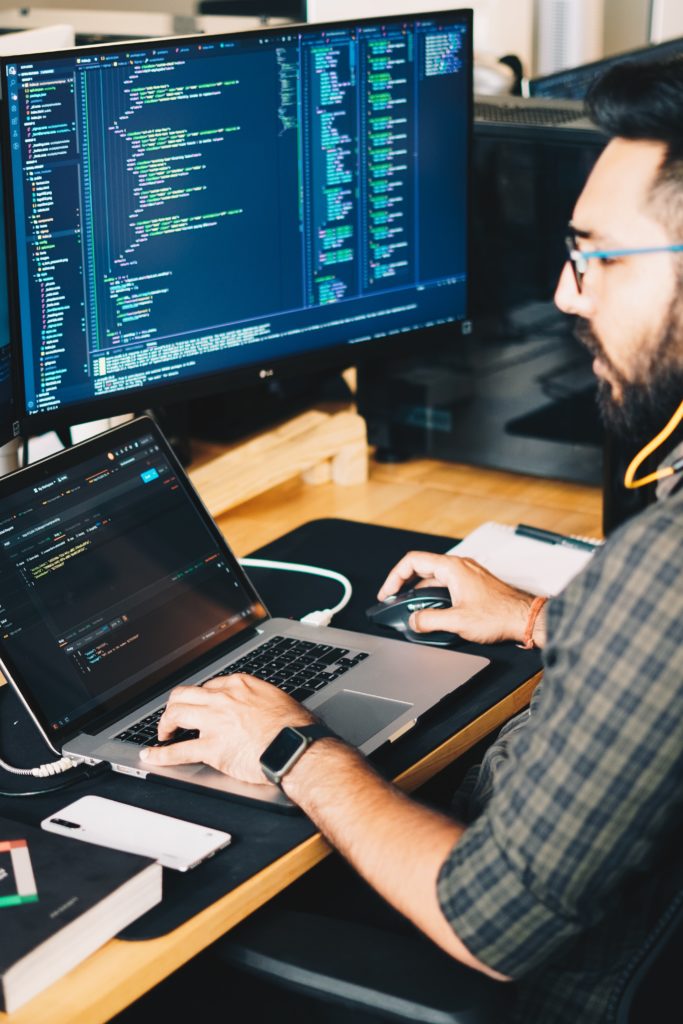 MSP Scaling Law 1: Set expectations with Role Sheets and Checklists
Are you struggling to grow your MSP beyond four or five technicians? Does it feel like every time you try to close a new client or hire a more senior technician, your MSP gets more chaotic and disorganized?
It's probably because you haven't set enough expectations or procedures for your employees to follow, and this might be hard to hear, but you're probably not setting those expectations for yourself either.
You need to establish a centrally indexed system linking role sheets and checklists of what you expect each employee to do and the tasks they must complete every day. The more your staff follows this system of their role sheet and checking off their completed tasks, the less you have to micromanage every detail and the more automated your expectations become. You then have a clear framework to keep on going back to in order to hold technicians accountable.
Here are some examples of documentation to include on a role sheet:
How to clock in and start the day
Software and features they are expected to load and check and how often
How to manage workflows throughout the day
How to schedule meetings and assignments for themselves and others
When to close a ticket or declare a task as finished
How to escalate a ticket or issue to a superior
What ticket notes should look like
How to track their time
Who their points of contact are in different departments (recruitment, accounts, sales, etc.)
Which modes of communication they should use how and when
Once your employees get in the habit of following these guidelines every single day, then everything flows more smoothly. You don't have to be chained to your desk monitoring every little detail all day.
MSP Scaling Law 2: Consistent Procedure Enforcement
Training your staff is similar to training anything else, whether it be a baby, a dog or even yourself. The more consistent you are with positive and negative reinforcements triggered by an action, the more or less that action will take place.
If you train your dog to receive a treat whenever it sits after you tell it to, the more the dog will sit when you tell it to sit. The more you follow through with eating healthy and see positive results with your body, the more you will continue to eat well. We are creatures of habit and environment.
And the same happens with training your staff. The more you tell them not to email you and to use the ticketing system instead, or else incur your wrath, the less your employees will email randomly instead of using the system in place to track their work.
You also need to enforce this with internal chat. If chatting is your main mode of communication, issues will often get jumbled up into a mess of forgotten tasks that need to be chased up weeks later. You should limit the use of the chat as much as possible, and save as much communication as possible for daily/weekly meetings and escalated/transferred tickets.
To get started, you should organize your communication procedures in a table like this:
| | |
| --- | --- |
| Urgent (Call and Chat) | Not Urgent (E-Mail/Ticket/Project Notes) |
| Emergency situations including multiple-user/VIP system failure, data breach, etc. | Discussions about staff performance |
| Serious client complaint | Question about a routine task |
| A client wants to cancel a service | Question/suggestion about a routine procedure/A document that requires further explaining |
| An urgent opportunity for the business to make a sale | Non-Urgent Leave requests |
| Can't work/sick day/emergency situations/employee termination | Anything else which can be saved for a weekly meeting |
You can include your urgent and non-urgent procedures in your procedural documentation and enforce it immediately so that new employees are conditioned from the beginning to follow your SOPs on how to direct communication. Even if you introduce these communication policies late into your business, as long as you are consistent in leading with these policies and holding people accountable, the procedures will become normal for your employees.
It will also be helpful for you to make a list of the aspects of your business which require work in becoming better organized, so that you know what areas to enforce and develop better. Your list could look something like this:
Having a full inbox of unstructured non-urgent communication from people who have regular meetings coming up.
Having to spend time reviewing employee work when a supervisor or manager could have this task delegated to them.
Not having a clear system for dealing with escalation and task transfer.
Technicians are being held accountable irregularly to follow the guidelines we have set up.
Knowing your biggest opportunities for implementing structure will help you in crafting strategies and putting in place better procedures. Keeping this "to do list" will help you be further organized if you are an MSP that is implementing and establishing new procedures further along into your business.
And just like you organized your urgent and non-urgent communication, you should also organize resolutions to your pain points. You can roll out new procedures on a monthly basis in order of priority, and organize them like so:
| | |
| --- | --- |
| Procedures for May | Procedures for June |
| Implement and enforce non-urgent communication guidelines to reduce non-essential email and efficient use of regular meetings and their associated agendas. | Implement and enforce better accountability guidelines for use of the ticketing system to ensure technicians provide valuable notes on tickets. |
| Implement and enforce escalation policies and workflow to ensure that balls do not get dropped. | Hire a senior technician in a well defined and accountable role to remove myself from the escalation workflow. |
MSP Scaling Law 3: Ticketing System Documentation
Continuing with enforcement, you need to prioritize the use of your ticketing system. When the tickets are opening and closing like clockwork, everyone is less stressed and you have more time to grow your business.
The best way to get your ticketing system operating seamlessly is to create procedural documentation for it, because:
New staff will immediately be trained to follow documentation and be more self-reliant for instructions.
Procedural Documentation creates clarity of what to do, which reduces the amount of times your staff disrupts you with the questions, "What status should I mark this ticket as again?"
Well curated procedural documentation, which the staff follow, adds the groundwork for the automation of how your business functions and the ability to track metrics on performance and productivity.
Documenting the correct use of your ticketing system allows everyone to be on the same page in terms of how to resolve issues and work in an organized fashion.
The ticket system usage documentation should include details like:
Change ticket status to "In Progress" when _______ happens.
Change ticket status to "Resolved" when ________.
Escalate ticket to (person) when technician can not resolve the ticket within __ minutes.
Include either a) NEXT STEPS ________, b) WAITING FOR ________, c) ESCALATION REQUIRED or d) TICKET RESOLVED as the last line of each ticket.
Always schedule any necessary follow ups or next steps forward on the calendar, so there is always a future event scheduled for each ticket.
Only send internal notes to a client on a ticket when ___________.
Whatever your business' particular goals are, your use of the ticketing system and the guiding documentation need to account for them.
Your documentation also needs to establish clear rules for assigning tickets, whether one assigns a ticket to themself or another staff member handles intake. It needs to be clear how tickets get assigned, whether from a dispatcher, self-serve or automatic assignment workflow rules.
MSP Scaling Law 4: Escalation Policies
Escalation is major key to growing your business for the following reasons:

It creates more delegated roles so that more work gets done by those who can do it efficiently.
It ensures key complicated issues can be noticed and reported to management.
It reduces delays in issues getting resolved.
It could assist in hiring more senior technicians and using them efficiently, which creates more breathing room for the management.
The company can take on more clients as the front line staff who solve the majority of tickets are being focused more efficiently on the low hanging fruit.
An escalation procedure, like most of a well organized MSP, also requires clear documentation. When an engineer needs an issue to be escalated, it is important that whoever takes over the ticket has as much information as possible about the problem to avoid a distracting and time consuming back and forth dialogue.
The person who originally handles the ticket needs to write coherent and detailed notes for the other people who will be handling it after it is escalated, answering as many questions as possible proactively. They need to document in their notes what they tried to resolve, why they couldn't and provide any other info they think might help the person receiving the ticket.
Other important details for an escalation include:
Possible next steps to resolve the issue.
The engineer must change the ticket status so that the ticketing system triggers a particular workflow rule which notifies the relevant supervisors/management.
The ticket creator may be asked to un-assign themselves so that the ticket is visible to dispatch.
Any other tickets which can be found relating to the same issue on the board should be flagged and merged.
MSP Scaling Law 5: Onboarding the Right Way
For many MSPs that fail to scale, onboarding is often a source of chaos. Especially when it comes to onboarding a new client with little documentation, engineers often find themselves running around the office of a new client, taking random notes that aren't the most useful and forgetting to ask important questions they'll need the answers to later.
Onboarding with no structure is setting yourself up for things to get sloppy, and be trapped in a loop of constantly putting out fires without the tools to act efficiently.
Oboarding can and should be easier. Documentation, role sheets and checklists for things to observe on-site or remotely will make the onboarding process easier.
Maybe this guide to scaling a managed service provider is beginning to sound like a broken record! But funny enough, that is what scaling is–repetition of actions that yield a positive result to make your life and business better.
The same should be done for offboarding too, as you never know when an old client might come crawling back to you after realizing the grass isn't greener with another service provider.
Another key to onboarding efficiently is understanding the redundancy of it. There will be common tasks you will encounter with every client, which is why procedural documentation on how to execute these is such a life saver.
You should have documented recurring tasks like how to onboard a user, the process for creating a user on email, Active Directory, etc. You should also have a checklist of things every user needs. You should be collecting as much info as possible about what is in the stack, what is in scope, the third party providers which exist, where their scope lies and how to contact them.
A proper on-boarding is essential to having good documentation. Without a rhythm and well rehearsed way of putting information into your documentation system, even best-of-class documentation platforms like IT Glue will not help you or your technicians reach an optimal level of proficiency in helping users effectively.
MSP Scaling Law 6: Hire a Dispatcher
The best things you can do to scale your MSP is to delegate more, and you can start by hiring a dispatcher.
A dispatcher, or service desk supervisor, is instrumental to your business running like clockwork, as they will do the following actions:
They supervise the service desk with their process-based role.
They are on top of tickets entering the service desk and the process of moving them along, escalating tem and getting them completed.
They stay in contact with the client regarding a ticket's progress, as well as getting updates about things the clients need to do on their end.
They stay on top of the progress engineers are making with resolving tickets.
They ensure that all the tickets have correct notes, categories and statuses.
They escalate to senior technicians or management any tickets that cannot be solved by the processes they have been given to keep issues moving along.
As you can see, a dispatcher is a key role in creating regularity in your system, and enforcing your procedures so that you don't have to spend all day doing that yourself.
It's important to note that there is a difference between dispatchers and service desk managers. One is supervising via running system procedures, and the other is looking at the big picture of how the system is working to keep clients happy and technicians happily productive. More on this below.
Even if you don't have the budget or volume to hire a full time dispatcher right now, you should have someone who has been given a set of systematic routine ticket checking tasks to enact on a part time basis.
MSP Scaling Law 7: Hire a Service Desk Manager
A service desk manager is another key to taking your MSP business to the next level. Like the dispatcher, they also oversee your helpdesk, but on a management level.
They have a more oversight, creative problem solving and analytical role, and can fill you in on their evaluations during weekly meetings. Service desk managers will accomplish the following actions:
They will manage the system the dispatcher is governing and how the technicians are adhering to the system.
They observe the metrics of how well the system is working and the results it is producing in terms of KPIs and stats.
They listen to feedback from technicians about the system and how it is to work, based on their focus, productivity and contentment.
They handle complaints and feedback from the clients and oversee their client satisfaction based on their user experience.
They observe how well technicians are doing their job, as well as which technicians are star players.
They analyze why certain issues take longer than others and what leads to the stalling of progress on tickets.
They oversee how onboardings are progressing and the completeness of documentation.
There you have it…
If all of the technicians you hire and train are operating in a more methodical manner, you can reach consistency with your business and set the foundation for your growth.
Not only will you be able to scale your MSP, but your company will also stand out from your competitors who are still struggling and coming across to potential clients as more disorganized and inconsistent than your company.
We hope you found the 7 Laws to Scaling your MSP helpful. Do you have any questions about any of the laws? Let us know in the comments below!