As the world steadily shifts towards a remote-first work environment, countries around the globe are stepping up to provide suitable landscapes for this new breed of digital nomads opening the doors to remote work. At the heart of Europe, Germany is leading this revolution with an inviting combination of technological sophistication, vibrant cities, tranquil countryside, and rich cultural heritage. Home to everything from bustling urban sprawls to peaceful mountain retreats, Germany makes for an idyllic workspace, irrespective of your preferences.
Brimming with global metropolises like Berlin, Munich, and Frankfurt, Germany's cityscapes are abuzz with innovation, diversity, and creativity, making them ideal for those who thrive in dynamic environments. If you prefer a quieter setting, quaint towns like Heidelberg, Freiburg, or the serene landscapes of the Bavarian Alps can become your perfect remote work sanctuary.
Why work remotely from Germany?
What sets Germany apart is not just its diverse living options, but also its robust infrastructure. Reliable high-speed internet is accessible virtually everywhere, and with the proliferation of coworking spaces and digital nomad-friendly cafes, you are never far from an ideal remote work setup.
The country's central location in Europe also means you're just a short train or plane ride away from countless other European destinations, making weekend getaways a regular feature of your digital nomad lifestyle.
Taking all this into account, it's no surprise that Germany has introduced a dedicated visa program for digital nomads. This article dives into the intricacies of the German Digital Nomad Visa, covering its benefits, the application process, and practical tips for living and remote working in Germany.
Whether you're already set on making Germany your remote work base or still exploring your options, read on to discover why it's fast becoming a top choice for remote workers worldwide. Get ready to embrace the unique blend of productivity and adventure that defines remote working from Germany.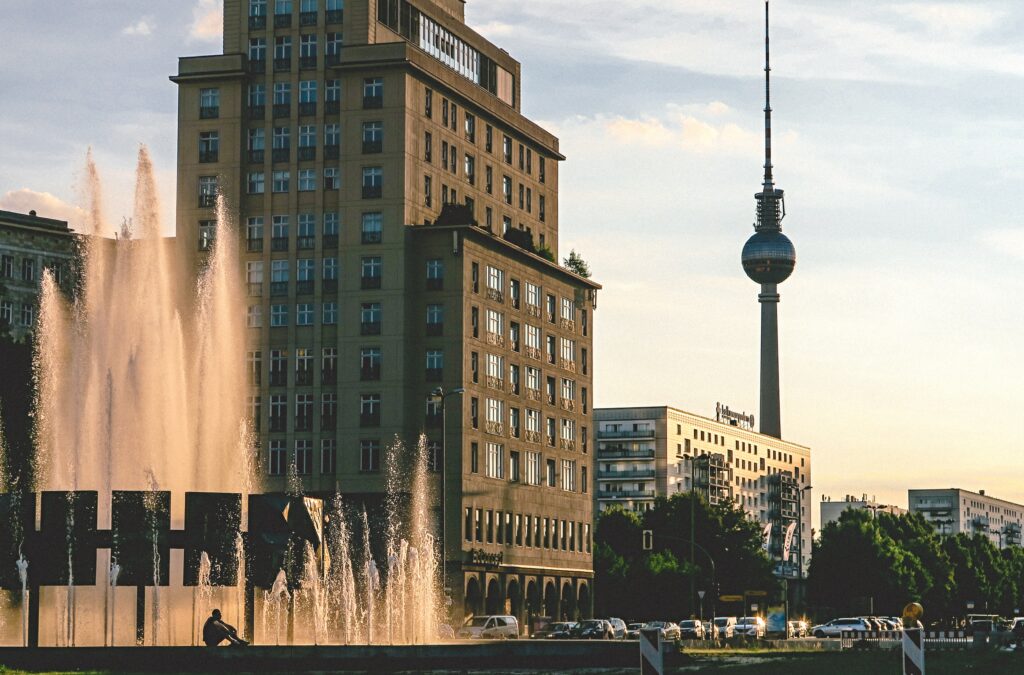 Why Work Remotely From Germany?
Germany offers a distinctive blend of modern living, rich history, and breathtaking landscapes, making it an ideal choice for remote work. With its robust internet infrastructure, safety standards, and high quality of life, Germany presents an appealing package for digital nomads. Moreover, its central location in Europe makes it a perfect hub for travel enthusiasts to explore the rest of the continent.
Exploring the Germany Digital Nomad Visa
The Germany digital nomad visa, officially known as the "Freiberufler" or Freelance Visa, is tailored to welcome remote workers and freelancers worldwide.
Eligibility for this visa is dependent on several factors: you need to demonstrate a steady income, health insurance, and sufficient financial resources to support your stay. This visa allows you to live and work in Germany for up to a year, with the possibility of extension.
The application process involves submitting your passport, proof of income, health insurance, a detailed portfolio of your work, and more. You will also need to attend a visa interview. While it may seem daunting, the process is fairly straightforward, and the German government provides ample support to guide applicants.
Detailed Information on the Germany Digital Nomad Visa
Germany, a country known for its strong work ethics and high-quality standards, offers an excellent environment for remote work. The German Digital Nomad Visa, also known as the Freelance Visa, allows international remote workers and freelancers to live and work in Germany.
General Information
The Germany Freelance Visa is open to all nationalities, allowing you to stay and work remotely in Germany for an initial period of up to one year, with the possibility of extension. The remote work should not impact the German labor market, meaning it should not take away potential job opportunities from German residents.
For a complete overview, check the official website.
Eligibility
The main eligibility requirements for this visa are:
You must demonstrate that your work can be done remotely and doesn't require your physical presence in another country.
You must have health insurance that covers your stay in Germany.
You must show evidence of sufficient financial resources to support yourself during your stay in Germany.
For more detailed eligibility criteria, visit the official documentation.
Application Process
The application process for the Germany Freelance Visa includes:
A completed application form for a freelance visa.
A valid passport.
Two biometric photos.
Proof of health insurance.
A detailed portfolio of your work, or a list of past and future clients for freelancers.
Proof of sufficient financial resources.
It also requires an application fee that varies depending on your nationality. After your documents are submitted and verified, an interview is scheduled at the local German embassy or consulate. During the interview, you will be asked about your plans, clients, income, and financial stability.
You can find more detailed information about the application process on the official website.
It's always recommended to check the official website for the most up-to-date information. Processing times can vary, so it's advisable to apply well in advance of your intended arrival date in Germany.
Setting Up Your Remote Workspace in Germany
The cost of living in Germany varies across cities, with places like Berlin being more affordable than Munich. Germany offers an array of living arrangements to suit different budgets, from city apartments to quaint homes in more rural areas.
When it comes to setting up your workspace, Germany has a wide range of coworking spaces available in all major cities. Moreover, the country's strong internet infrastructure ensures you'll be well-connected no matter where you set up your remote office.
Life Beyond Work: Embracing the German Lifestyle
Living in Germany provides plenty of opportunities to explore rich cultural and historical sites, sample diverse cuisine, and learn a new language. The country is known for its vibrant art scene, beautiful parks, and, of course, its world-famous Oktoberfest.
You'll also find ample opportunities for networking and meeting other digital nomads in Germany's cosmopolitan cities.
What are the challenges of remote work in Germany?
While Germany offers many benefits to digital nomads, it's not without its challenges. Adjusting to a new language, dealing with the bureaucratic processes, and adapting to cultural differences can seem daunting initially. However, these challenges can be overcome with time, patience, and a positive attitude.
Best Spots to Work Remotely in Germany
Germany, with its excellent infrastructure and picturesque landscapes, provides a variety of locations that are ideal for remote work, irrespective of the season. Here are some top picks for each season:
Spring: Berlin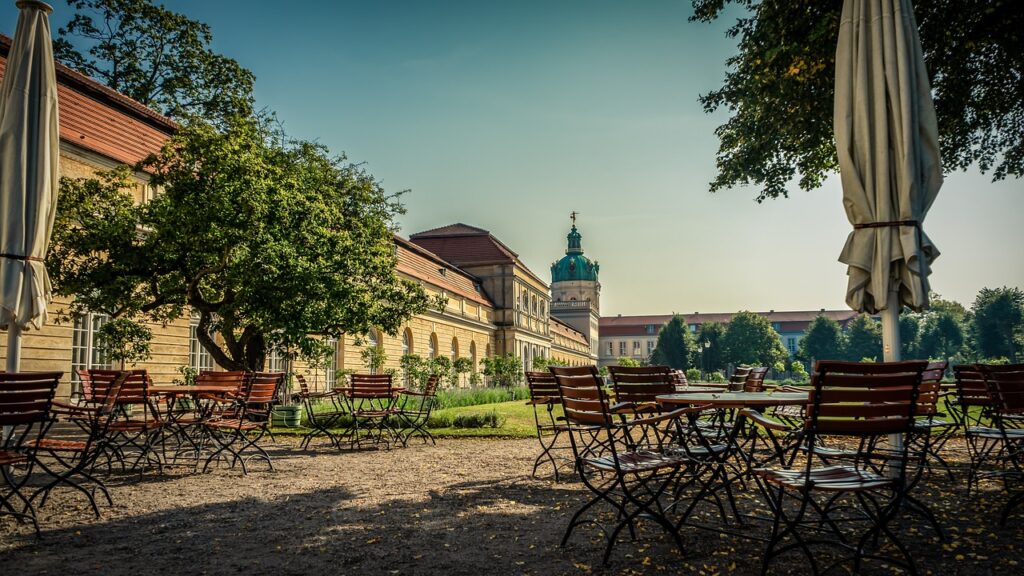 As the German capital, Berlin is an epicenter of culture, art, and history. It's also one of the most affordable cities in Germany.
The city blooms in spring, with parks like Tiergarten and the Botanical Gardens becoming a haven for nature lovers.
Berlin offers numerous coworking spaces such as Betahaus, Factory Berlin, and WeWork. These shared spaces often host networking events, providing you with opportunities to connect with other digital nomads.
Summer: Munich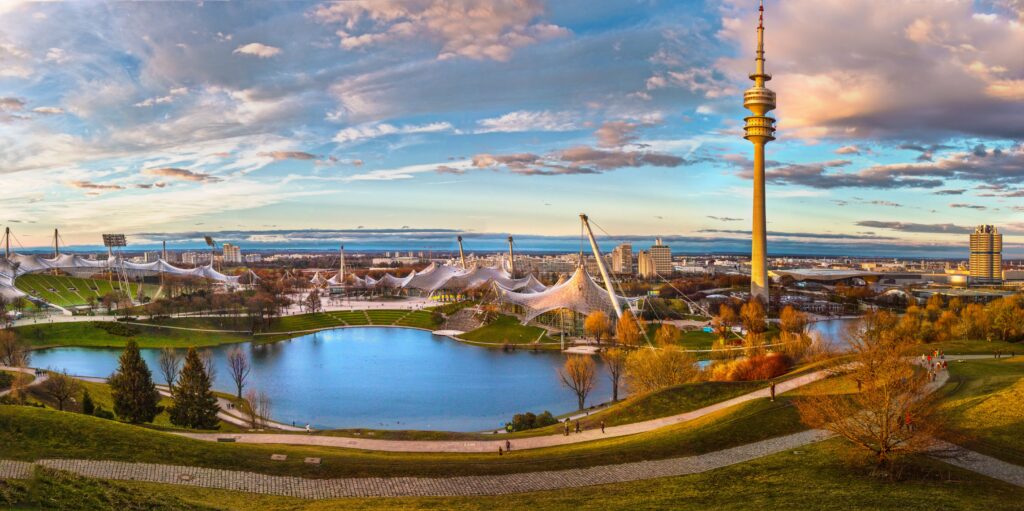 Munich is the perfect summer destination with its beer gardens, green spaces, and the English Garden's famous river surfing. Munich also hosts numerous coworking spaces like Worklab and IdeaLab. Additionally, with the Alps just a short drive away, weekend getaways to nature are easy to plan.
Autumn: Heidelberg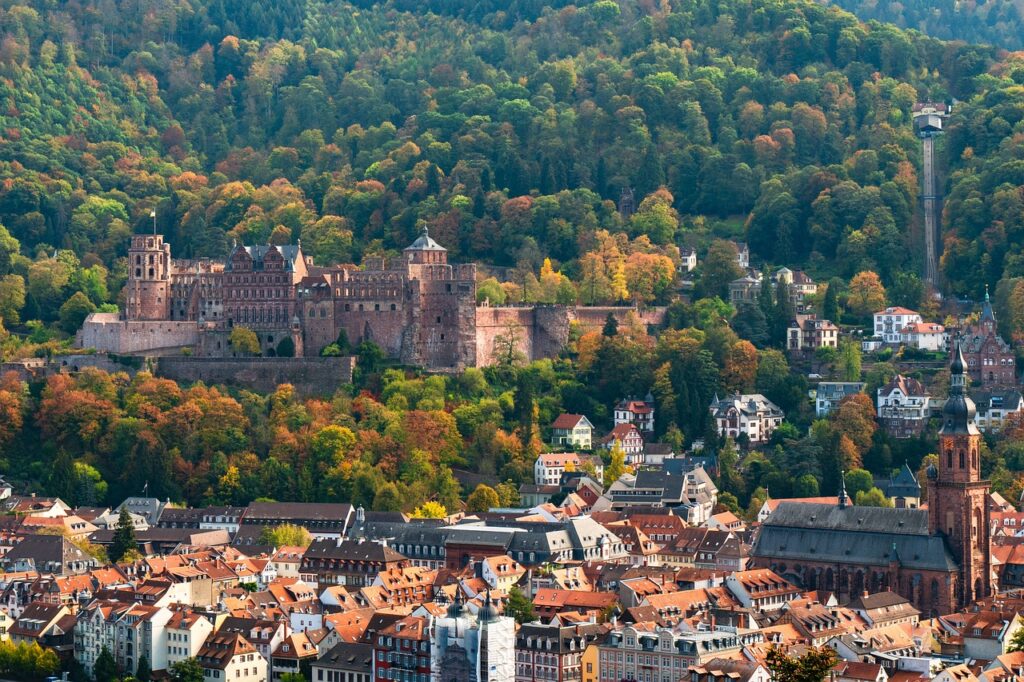 Heidelberg, known for its renowned university and idyllic riverside setting, is especially beautiful in the fall when the city is blanketed with vibrant autumnal hues.
The Dezernat 16 coworking space is a popular spot among remote workers. Heidelberg's charming old town also offers plenty of cafes with strong Wi-Fi, where you can work and enjoy the fall scenery.
Winter: Dresden
Dresden, often referred to as "Florence at the Elbe," is stunning in winter. The city offers numerous libraries, such as the SLUB Dresden, where you can work peacefully while staying warm indoors. The city's coworking space, Impact Hub, is another great place to work from. You'll also find Dresden's Christmas markets a real treat during your time off.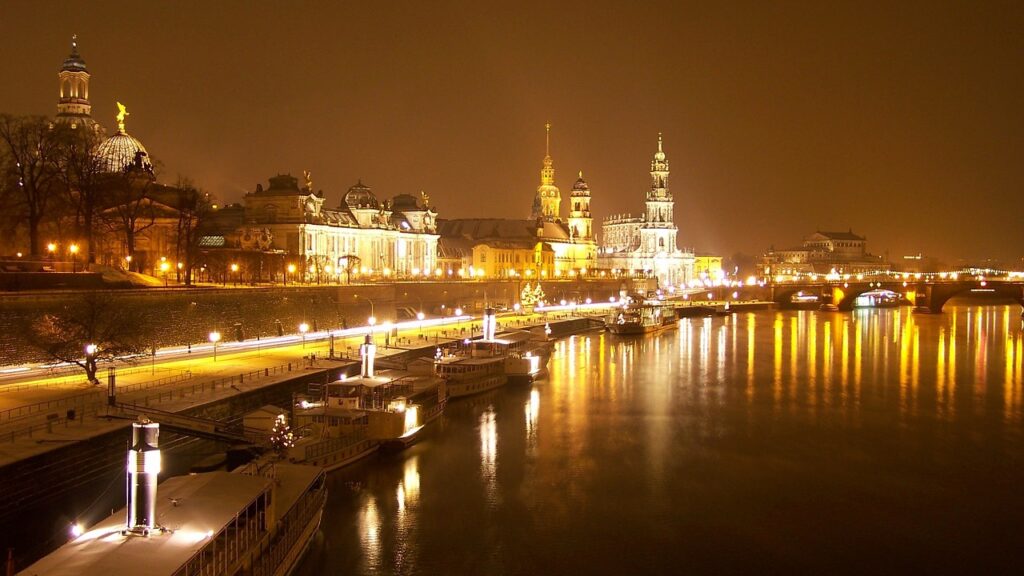 Work Remotely For Support Adventure
At Support Adventure, we're hiring remote IT support technicians and service coordinators to join our global team. Roles vary based on experience and involve working with the latest technology. We require strong English skills, customer service passion, and attention to detail. We offer competitive salaries, flexible contracts, and a supportive team environment. Technicians will handle remote support for clients' end-users and work on various tech projects, while service coordinators handle client communication and work assignment duties.
If you're interested in a remote IT support help desk position, head over to our remote IT support jobs page and see if we have a job for you!