Romania, a country rich in history, culture, and natural beauty, is fast becoming a hotspot for digital nomads and remote workers. With its affordable cost of living, high-speed internet, and welcoming locals, Romania offers an ideal environment for those seeking a balance between work and leisure. If you're looking for an IT Support Job in Romania, working for a US or a UK-based company, read on or head on to our remote tech support jobs page to learn more.
A Country of Contrasts
Romania is a country of contrasts, where modern cities coexist with picturesque rural landscapes. The country's rich history is reflected in its architecture, from the medieval castles of Transylvania to the modernist designs of Bucharest. The Romanian culture, a blend of Latin and Balkan influences, is as diverse as the country's landscapes.
Why work remotely in Romania?
One of the key attractions for digital nomads is Romania's high-speed internet. The country ranks among the top in Europe for internet speed, making it an ideal destination for remote work. Moreover, the cost of living in Romania is significantly lower compared to Western European countries. This affordability extends to accommodation, food, and entertainment, making Romania a cost-effective choice for digital nomads.
The Rise of Remote IT Support Jobs in Romania
The IT sector in Romania is thriving, with a significant increase in remote IT support jobs. These jobs offer the advantage of working from anywhere, provided you have a stable internet connection and the necessary technical skills.
The recent trends in IT support jobs in Romania indicate a growing demand for various roles. As per the data from Glassdoor, there are currently 4,773 IT support job openings in the country. Companies like Danone and Infobest Romania are actively seeking IT Support Specialists in Bucharest and Timişoara, respectively. There are an additional 88 IT Helpdesk open positions listed on Glassdoor at the time of writing. Companies are looking for candidates with experience in ticketing systems and helpdesk support, and the ability to provide technical support to end-users on various hardware and software issues.
Overall, the IT job market in Romania is thriving with over 7,206 IT job openings listed on Glassdoor.
In addition to Glassdoor, there are over 1,000 new job postings in the Information Technology sector in Romania on LinkedIn. On top of that, there are 47 new Help Desk job openings in Romania on the same site.
These trends indicate a robust and growing IT job market in Romania, with a wide range of opportunities in various IT support roles.
To top all that and make your decision even harder (or easier), Support Adventure offers always open and available worldwide remote IT Support Technician and Service Coordinator / Dispatcher positions on our remote IT Support jobs page.
What Are the Common Remote IT Support Jobs?
Remote IT Support Technician: This role involves troubleshooting and resolving hardware, software, and network issues for clients remotely.
Helpdesk Analyst: Helpdesk analysts provide first-line technical support to users experiencing difficulties with computer hardware, software, and peripheral devices.
Network Administrator: Network administrators manage and maintain an organization's network infrastructure remotely. They ensure network connectivity and security while troubleshooting any network-related issues.
System Administrator: System administrators are responsible for setting up and maintaining an organization's systems and servers remotely. They ensure the systems are running smoothly and efficiently.
IT Project Manager: IT project managers oversee and coordinate technology projects, which can often be done remotely. They ensure projects are completed on time and within budget.
Security Analyst: Security analysts work to protect an organization's computer systems and networks. They identify, investigate, and mitigate security threats.
Cloud Engineer: Cloud engineers handle the design, planning, management, maintenance, and support of cloud-based systems.
DevOps Engineer: DevOps engineers work on system provisioning, automation, and the deployment of infrastructure changes and software releases.
Database Administrator: Database administrators manage and maintain an organization's database systems. They ensure data is available, protected from loss and corruption, and easily accessible as needed.
IT Consultant: IT consultants provide strategic guidance to clients with regard to technology, IT infrastructures, and the enablement of major business processes through enhancements to IT.
What Does an IT Support Technician Do?
An IT Support Technician is responsible for assisting customers with technical issues related to their computer systems, software, and hardware. They can work from a remote location and provide support via phone, email, or chat.
How to Become a Remote IT Support Technician?
What Does a Remote Service Coordinator Do?
A Remote Service Coordinator is responsible for managing the service operations of a company from a remote location. They coordinate with the service team, manage schedules, and ensure that customer service standards are met. To learn more about the role, please check out our article about the requirements and complexities of the remote service coordinator position.
What are the Requirements for Remote IT Support Jobs?
While a degree is not a strict requirement for these jobs, technical oriented individuals with experience in Microsoft based technologies and related infrastructure are preferred. To learn more about the requirements, please take a look at our Remote IT Support Jobs article.
Where to Look for Remote IT Support Jobs in Romania?
There are several online platforms where you can find Remote IT Support Jobs in Romania. Some of the popular ones include:
What are the Legal Requirements to Work for a US Company from Romania?
Working for a US company from Romania involves a few legal requirements. These include:
Work Authorization: If you're working remotely for a US company from Romania, you generally don't need a US work visa. However, the company may require you to provide proof of your eligibility to work in Romania.
Tax Compliance: You'll need to comply with both US and Romanian tax laws. This may involve paying income tax in Romania and potentially filing a US tax return, depending on the company's structure and your employment status.
Employment Contract: It's crucial to have a clear employment contract that outlines your role, responsibilities, and compensation. This contract should comply with both US and Romanian labor laws.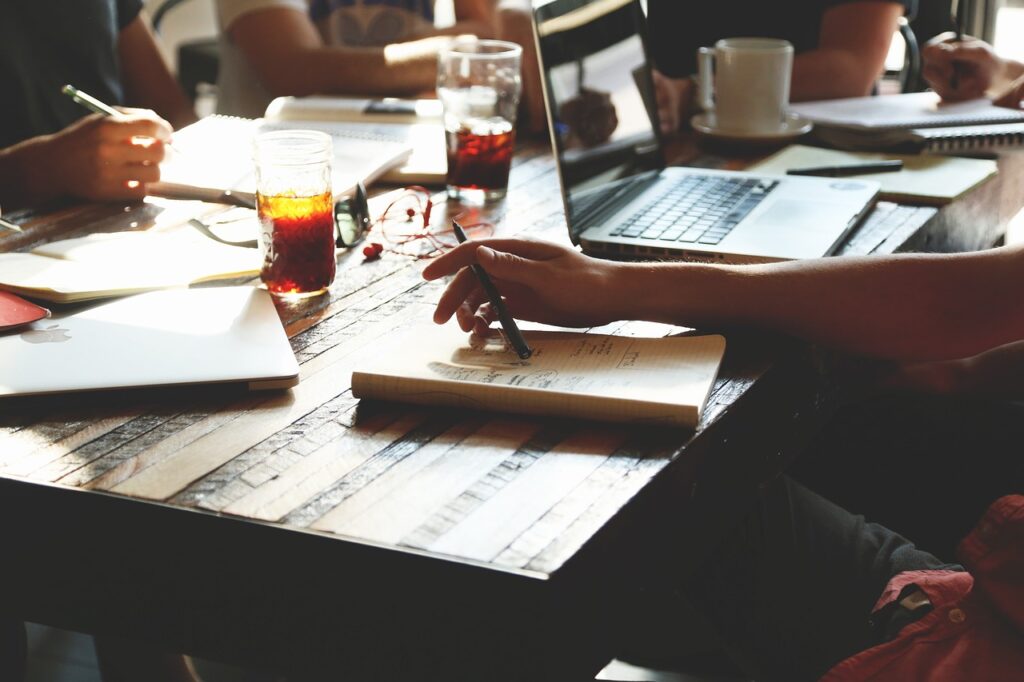 What are the Requirements to Get a Romanian Digital Nomad Visa?
Romania is one of the newest countries offering a digital nomad visa. This visa is available to any Non-EU citizen. The visa is valid for 12 months and it allows people to stay in the country without the need for any other additional permit or a different visa. The digital nomad visa can be renewed for another 12 months if the internationals continue to meet the necessary requirements. To be eligible, you must work for a company registered outside Romania, work using telecommunications technology, and have average earnings 3x the gross monthly average salary in Romania, about €3,700 per month.
To apply for the digital nomad visa, you must comply with the following requirements:
Prove that you're employed full-time or part-time outside of Romania for at least three years before applying.
Have valid proof of income for the last six months. This should be three times the Romanian average gross salary, which is around €3,700 ($4,170) per month.
Have a clean criminal record
Have a place to stay in the country
Have proof of health insurance that has coverage for Romania.
Have identification documents and employment contract.
What are the best Cities for Remote Work in Romania?
Timisoara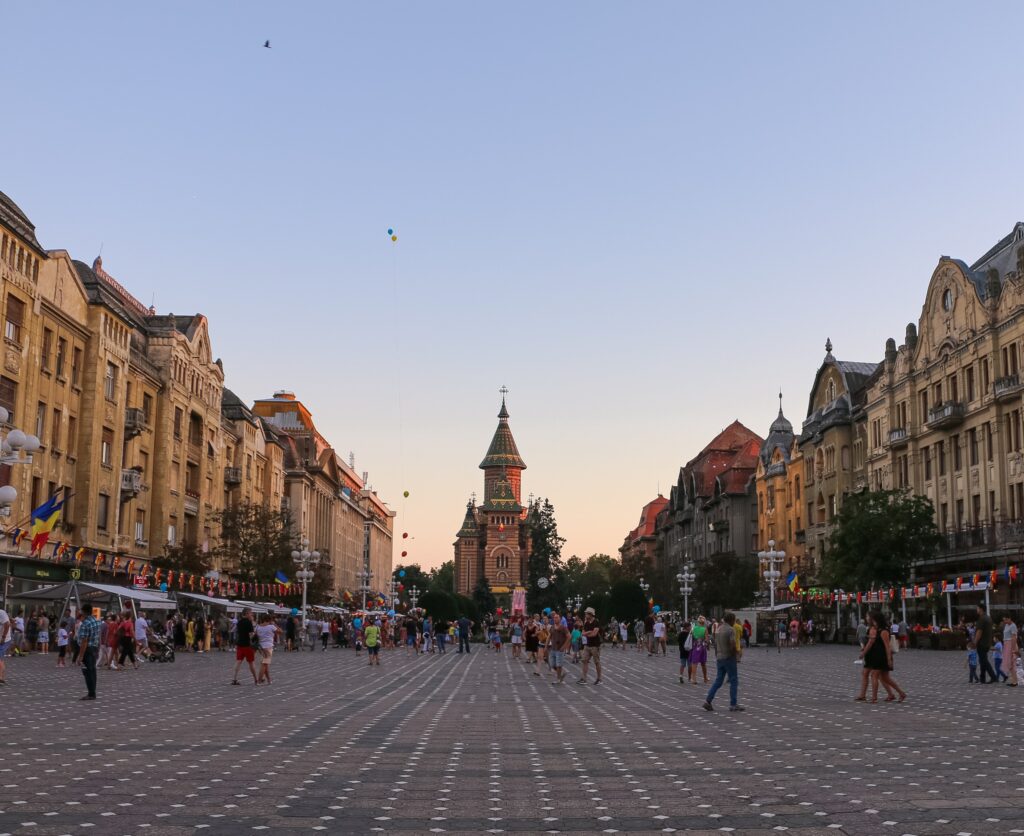 Timisoara, known for its vibrant cultural scene and numerous festivals, is a great place for remote work. The city offers a balance of work and leisure with its affordable cost of living and high-speed internet. The local food is excellent, and the people are friendly and helpful.
Cluj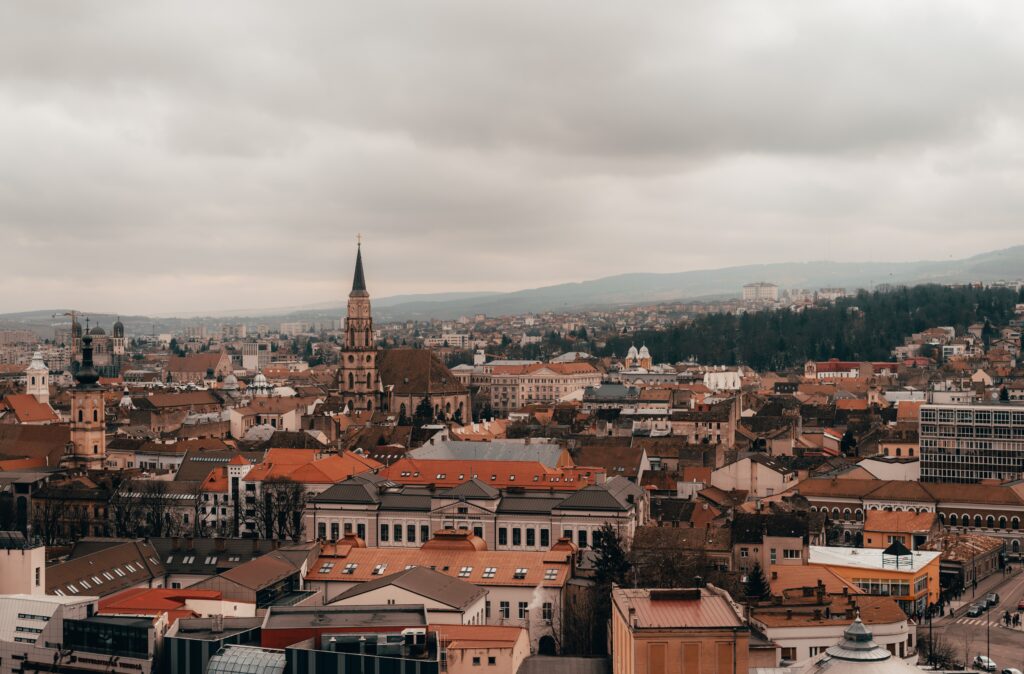 Despite its air quality issues, Cluj is a city that's growing in popularity among digital nomads. The city is becoming more expensive each year, but it's still a viable option for remote work.
Bucharest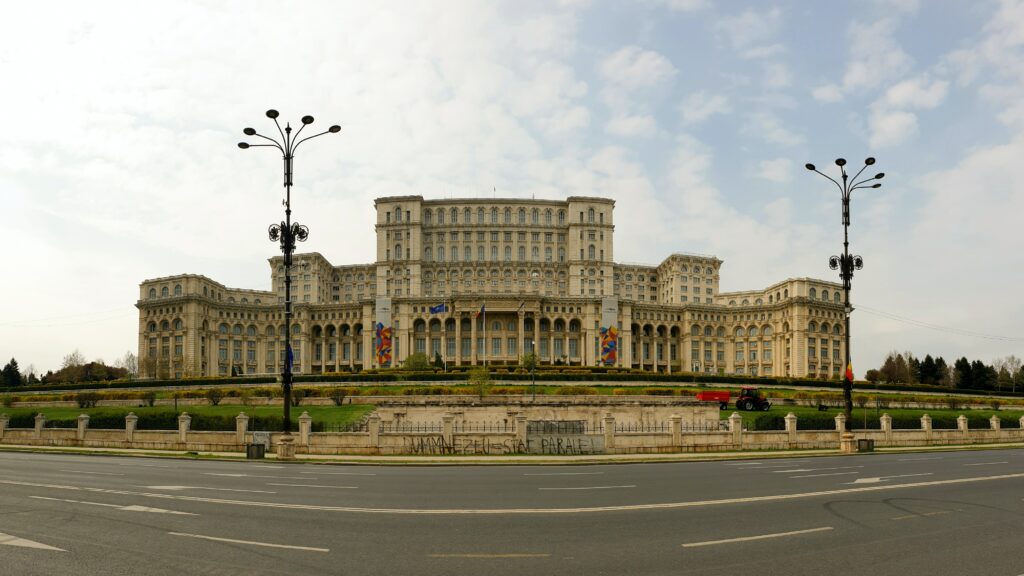 The capital city, Bucharest, offers a mix of modern and traditional lifestyles. While the city itself may seem rundown, the young generation speaks perfect English, and the locals are friendly and welcoming.
Sibiu
Located in the heart of Romania, Sibiu is a city rich in history and culture. The city's old town is a UNESCO World Heritage site, and it's home to some of the best-preserved medieval architecture in Europe. With its high-speed internet and affordable cost of living, Sibiu is a great place for remote work.
Constanta
Situated on the Black Sea coast, Constanta is Romania's oldest continuously inhabited city. It's known for its vibrant nightlife, beautiful beaches, and the ancient ruins of Tomis. If you're a remote worker who loves the sea, Constanta is the place for you.
Brasov
Nestled in the Carpathian Mountains, Brasov offers a unique blend of natural beauty and urban convenience. The city is surrounded by mountains and forests, making it a great place for outdoor activities. At the same time, it has all the amenities of a modern city, including high-speed internet and a variety of coworking spaces.
Sighisoara
Known for its well-preserved medieval town, Sighisoara is a great place for remote workers who want to experience a slower pace of life. The city offers a peaceful work environment, and it's close to some of Romania's most beautiful natural attractions.
Oradea
Located near the Hungarian border, Oradea is known for its beautiful baroque architecture and thermal spas. The city has a relaxed vibe and a friendly local community, making it a great place for remote work.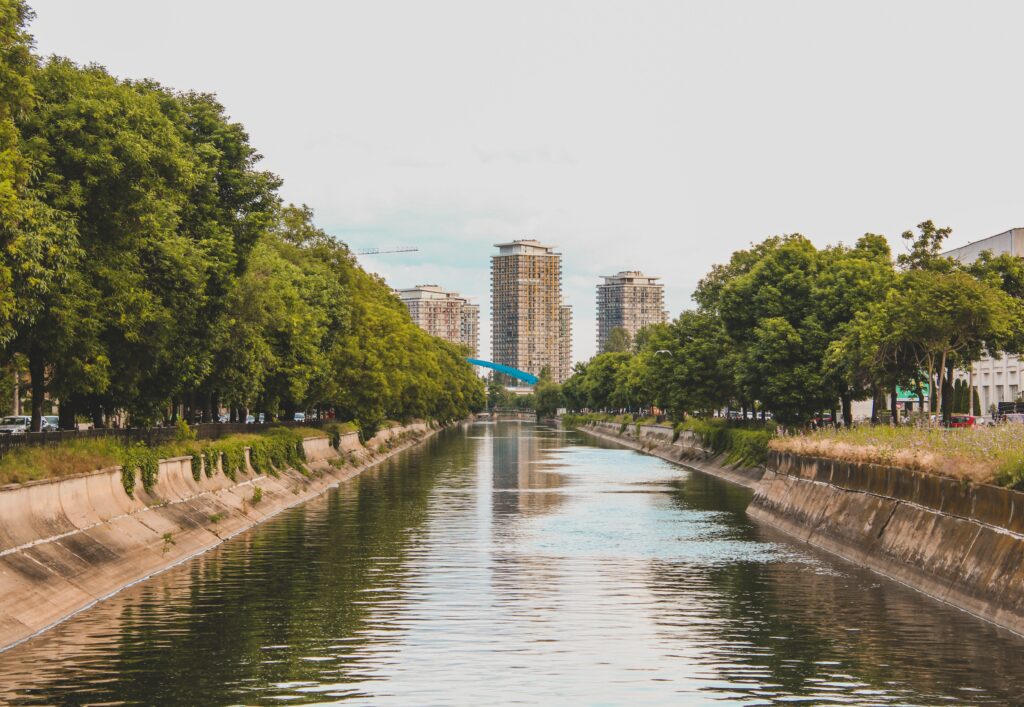 Romania: A hidden Gem for Remote IT Support Work
In conclusion, Romania is a hidden gem for remote work. Its rich history, diverse culture, and stunning landscapes make it a unique and appealing destination for digital nomads and remote workers. The country's high-speed internet and affordable cost of living further enhance its attractiveness as a remote work destination. Whether you prefer the hustle and bustle of city life or the tranquility of the countryside, Romania offers a variety of environments that can cater to different lifestyles and preferences.
In addition to its natural and cultural attractions, Romania is also home to a thriving IT sector, offering numerous opportunities for remote IT support technicians and service coordinators. As the world becomes increasingly digital, the demand for IT support services continues to grow, making this a promising field for remote work.
Support Adventure, as a leading MSP staffing agency, is at the forefront of this trend. We specialize in staffing IT support staff to MSPs, offering a variety of remote jobs in the IT support sector. Our roles range from IT Support Technicians to Service Coordinators, providing comprehensive support services to our clients.
At Support Adventure, we believe that a degree is not a prerequisite for success in the IT support field. Instead, we value technical oriented individuals with experience in Microsoft based technologies and related infrastructure. We offer our staff the flexibility to work from anywhere, providing them with the opportunity to enjoy the benefits of remote work while contributing to the IT sector.
Whether you're already based in Romania or considering moving, Support Adventure can provide you with the opportunity to work in a dynamic and growing industry while enjoying the benefits of remote work. Explore the opportunities available on our remote IT Support jobs page and start your remote work journey in Romania today.