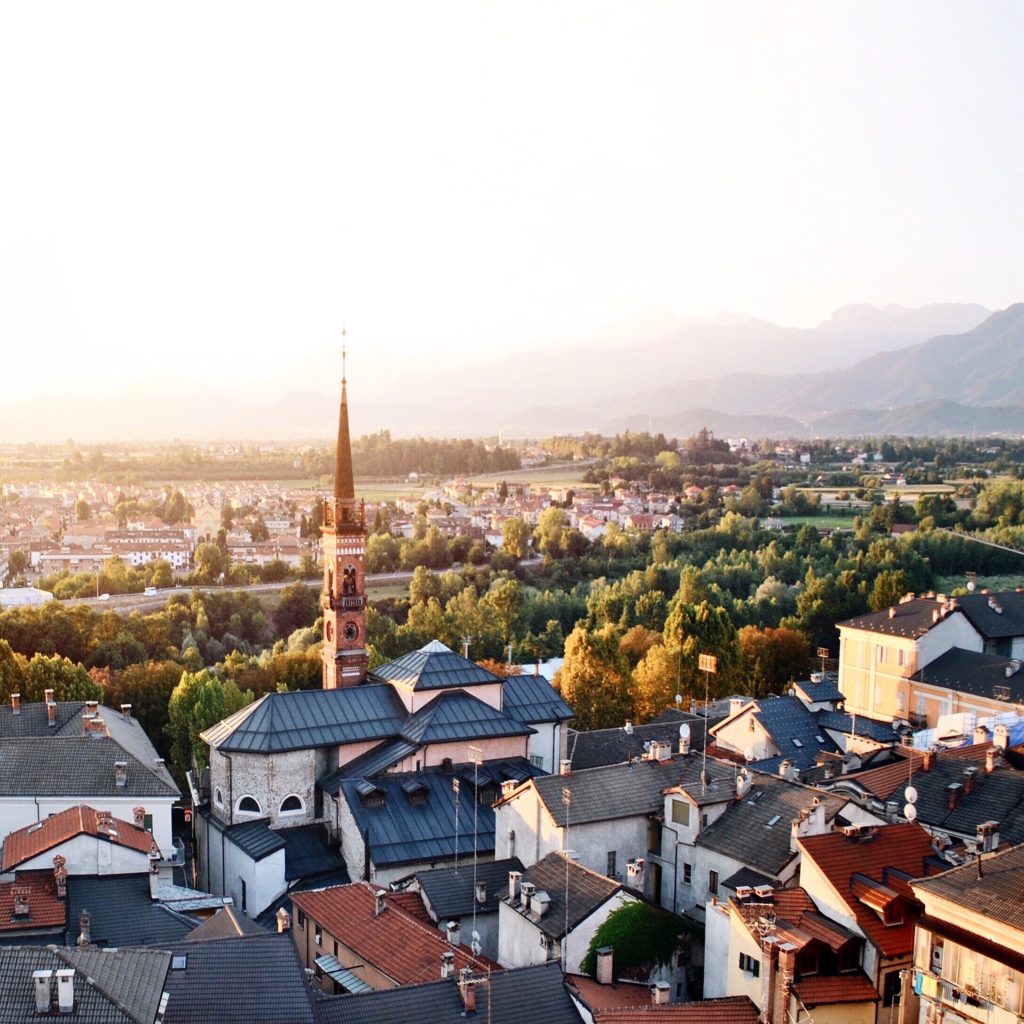 Are you a digital nomad and would love to experience living in Italy? Then here's some good news–this all time favorite holiday destination in Europe has opened its doors to remote workers around the world! Italy has approved their new digital nomad visa that allows remote workers to do business in the country and live there long term. The country is known for its upbeat and passionate society, incredible historical sites, delicious food, Alpine mountains and laid back atmosphere.
The requirements for the Italy digital nomad visa are: a bank statement with proof of sufficient funds, proof that an applicant can do work online, a rent contract, an Italian insurance policy and a clean criminal record. In obtaining this visa, there are multiple benefits, including tax reliefs, extending the visa to family members and much more, which we'll get into in this article.
In this complete guide to the digital nomad visa for Italy, we'll also share the best cities to live in as a remote worker, the cost of living and the best remote jobs you can do in Italy!
Who Can Apply for the Italy Digital Nomad Visa?
This visa is aimed towards freelancers and employees of companies that do their work completely online, allowing them a "destination-independent" lifestyle. Moreover, the requirements apply to all non-EU individuals, allowing them to stay and work in the country for longer than 90 days.
Highly skilled professionals from all fields are the main targets for this visa. As Italian newspaper Sol charmingly said, "[those who can apply range] from university professors to circus employees, seafarers and professional nurses."
The number of digital nomad visas the country will issue yearly is not limited. Success on being approved for one depends on one's ability and willingness to provide all the documents necessary to move to Italy.
Just keep in mind that before going to Italy and applying for the digital nomad visa, it is advised to check the entry requirements for citizens of your home country, as citizens of some counties may need a visa just to enter Italy while others don't.
The countries listed below do not need an entry visa for Italy
What are the Requirements for Applying for the Digital Nomad Visa?
Requirements for applying for the digital nomad visa in Italy are:
A health insurance policy from a private or public insurance agency in Italy.
A clean criminal record showing no felonies.
A bank statement with sufficient funds to support your life in Italy for at least six months.
Applicants must rent a place in Italy and apply for a residence permit within one month of entering the country.
Valid travel documents.
Proof that the applicant can do business completely remotely (contracts with clients, an employer, statements, etc.).
Translate and stamp all documents at the notary.
Payment of the digital nomad visa fee.
The application can be done online, or in person in Italy. We advise visiting a consulate or an embassy in your home country to get the best information and assistance to help you begin your digital nomad adventure in Italy. You can also check out our article on working remotely for a foreign company in Italy, to learn all you need to know about working remotely for a foreign company in Italy. 
Want to Get Hired for a Remote Job in Italy as a Digital Nomad?
To fully enjoy your nomadic lifestyle, you need a certain type of support, stability and recurring income.
Our company Support Adventure provides just that! Ran entirely online by expats for six years now, we know the ins and outs of living the remote lifestyle.
We are always searching for skilled, creative and smart individuals to join our team. We mostly have positions available in the IT sector, so feel free to  apply on our IT Jobs website if you're interested.
Are There any Benefits for Digital Nomad Visa Holders in Italy?
Yes, particularly staying in Italy for a year is a great benefit in itself.
To make the offer more attractive, the Italian government offers tax relief for digital nomad visa holders. Italy's tax system is a bit fractioned, with tax rates depending on the city or municipality that an individual is registered in. This means that for different areas in Italy, there are different tax rates.
But the visa will allow those holding it to legally live and work in the country and file for taxes at a smaller rate.
All foreigners are considered to be tax residents, meaning they are required to pay taxes after spending more than 183 days in the country. To understand more about taxes and working in Italy, check out our article on working in Italy for a foreign company.
Another benefit of the visa is that it can be prolonged for up to a year after it expires. The visa also extends to close family members.
The Best Cities to Live in Italy as a Digital Nomad
Milan
Much more than a fashion capital, Milan is vibrant, modern and urban, and it's primarily a city for business. It is at a crossroads of being somewhat industrial, a bit overpopulated and chaotic, making it a great choice for lovers of a fast and urban European lifestyle. Because of it being crowded, it is best not to use a car to get around Milan as the city is very walkable. Instead, we recommend using a bike, public transport or walking. There's also a lot of exhibitions, events and parties all year long, making the city very vibrant and lively.
Milan is also very well-connected, both internationally and domestically. It has a large cultural and historical heritage; and it stands as a center of fashion, finance and technology. If you ever get tired of the crowds, you can take a train to smaller nearby towns or the wonderful Lake Como.
Lake Como
Speaking of Lake Como, it is a small paradise that inspired many local and international writers to create intriguing literary masterpieces. Lake Como is sure to enchant you with its serene atmosphere and quaint town situated on the water.
It is perfect for retirees or really anyone who wants to bask in the peaceful bliss surrounding the lake, while still remaining just a 15-minutes-drive from Milan. It's also 40 minutes by train and just five kilometers away from Switzerland.
But just because it is peaceful, it is wrong to assume Lake Como is not exciting and fun as well. It has amazing scenery, kitesurfing, biking, sailing, windsurfing and mountain trails that balance out its slow-paced lifestyle.
Pisa
West of Florence, and on the Ligurian sea, lies Pisa, a city and commune in Tuscany. Touristically famous for its leaning tower, the city is also great for expats. When comparing the costs of living between Florence, Lucca and Pisa, the latter stands out as the most affordable.
Pisa is a true gem of Tuscany, and buying property there is much cheaper than in other cities in the region. The city itself is small, but nevertheless well connected. What makes it a great choice for expats as well, is its proximity to the sea, sand dunes, pine woods and clear forests located at the nature park Marina di Vecchiano.
Sicily and the South of Italy
The south of Italy often falls into the shadows cast by the more sophisticated North, but it is unfairly so. Some of the advantages of the southern region of Italy are a laid back atmosphere, healthy lifestyle and an environment that caters to different needs.
The passion of Sicilian culture has been made famous through its depictions on many modern tv shows and movies.
Buying property in Sicily is quite affordable, and the food is fresh and organic. Locals are super friendly as well.
You should also know that the laid back lifestyle seeps into bureaucracy as well, so be prepared to wait a bit longer when dealing with paperwork. Locals also might not know English well, so it is good to pick up some Italian to get around easier.
What is The Cost of Living in Italy?
Excluding rent, a single person will need around 760 euros a month to support themselves, according to numbeo.com. For a family of four, expenses rise to 2,670 euros a month, excluding the rent.
The annual public transportation ticket costs 330 euros.
Average Monthly Net Salary (After Tax): 1,440.67 euros.
How Much is Rent in Italy?
Rent varies depending on the location and size of a unit. For example, when taking the whole country of Italy into account, a one-bedroom apartment in a city center costs 701.27 € on average, ranging from 450 to 1,300 euros. The same size apartment outside of the center costs 524.23 € on average, ranging from 350 to 900 euros.
A three-bedroom apartment in the city center is 1,342.05 € on average, ranging from 800 to 2,800 euros. A three-bedroom apartment outside of the center costs an average of 922.04 €, ranging from 600 to 1,600 euros.
Find out about the cheapest places to live in Italy here!
Let's compare rent prices in some cities in Italy
| | | | | | | |
| --- | --- | --- | --- | --- | --- | --- |
| City | Milan | Pisa | Palermo | Catania | Lake Como | Rome |
| 1 bedroom in the center | 1,186.05 € | 565.00 € | 450.00 € | 525.00 € | 850.00 € | 1,076.19 € |
| 1 bedroom outside the center | 823.43 € | 525.00 € | 250.00 € | 375.58 € | 450.00 € | 692.86 € |
| 3 bedroom in the center | 2,502.94 € | 1500 € | 700.00 € | 1,438.00 € | 2,200.00 € | 2,260.00 € |
| 3 bedroom outside the center | 1,571.67 € | 750.00 € | 533.33 € | 577.76 € | 1,200.00 € | 1,305.88 € |
When it comes to renting or buying property, the prices vary depending on the location and time of the year. In more touristic places, it might be more difficult to find apartments during the high season.
How To Find an Apartment in Italy?
Want to know what to expect when renting an apartment in Italy?
To help you find an apartment, use some of these websites:
Keep in mind that apartments in the center have higher rent than the ones outside of the city center.
Also, the type of apartment you should rent depends on your personal taste and needs. Just beware of old buildings, double check that all the windows are not letting in air, make sure the piping is good and that the apartment is generally working. If you are renting an unfurnished apartment, expect absolutely nothing to be there, even in the kitchen.
When you find an apartment, it is useful to know that the price can often be negotiated. Once you've settled on a price, it is common practice to pay one month's rent, plus a deposit in the same amount. Some owners ask for two months' rent in advance.
Also, be sure to sign a contract! Some apartment owners will try to avoid that in order to not pay taxes. This is not such a big deal, however, it is good to be secure in case any legal matters come up. Avoid paying in cash without a receipt, or simply use bank transfers instead. All the utilities will be in your name.
You should also be ready to clean, since it is unlikely that the rented apartment will be squeaky clean, and you will need to do some additional tidying up.
Good luck on your digital nomad adventure in Italy!