So you want to outsource your MSP help desk to an outsourced support helpdesk provider, but you have some doubts. Maybe you need help with after-hours support or more manpower for the daytime. Whatever your needs are, you need to consider several factors when choosing an MSP helpdesk outsourcing company.
Support Adventure specializes in MSP helpdesk staff outsourcing and helpdesk outsourcing support. Our team has years of experience working in and with MSP clients, helping them manage their helpdesk and outsource helpdesk staff to remote regions of the world. Our MSP staffing service has provided over 60 clients with more than 200 technicians and other outsourced helpdesk staff. In this article, you will learn about the 21 helpful questions to ask an outsourcing company when choosing an outsourced MSP help desk provider.
How Should MSPs Choose the Right Help Desk Outsourcing Provider?
An outsourced help desk can be a smart solution for some MSPs, but will it be for you? In most cases, the process of outsourcing the MSP help desk includes hiring a shared help desk service provider. These services aren't our favorites though and we don't recommend such solutions to our clients.
Having several strangers handle incoming tickets from your customers that they have zero experience with can be daunting. As outsourced MSP helpdesk staffing specialists, we here at Support Adventure have developed dozens of years-long relationships with clients by providing them dedicated full-time technicians. They adapt to your internal culture and the nuances of your operations more easily than a shared team working for numerous clients.
Outsourcing your MSP's help desk requires a lot of organization and management time. If you don't do it the right way, it can be disastrous, leading to horrible service and unhappy end users. This is why selecting and screening potential outsourcing companies for your MSP help desk is vital.
Here are some questions to ask to help you determine which company to work with.
1. Are you a premium, average or low-cost provider?
Before you get into business with an outsourced help desk, you need to understand what level of service they are providing to MSPs with their staffing service. Many of these firms position themselves as premium when they are average at best. The bigger the company, the more likely the service is going to be average. Hence why you must know about their position on the market upfront. A lot of larger companies will be general staffing companies so you can't expect them to focus on what MSP owners value the most. Support Aventure has a team with long-term experience in managing helpdesks in MSPs and providing staffing-related consulting to MSP owners, so we know what to look for in a candidate for a remote helpdesk position.
2. How does your pricing model work?
You need to clearly understand which of the following methods they use to price:
Cost per ticket
Cost per client
Cost per end user
Something else that needs further clarification
You'll also want to know whether or not the service is a weekly or monthly flat fee. An example of a flat fee would be 10 hours a week of support minimum for 450 US dollars. Additionally, you should always find out if there is a fee for going over the weekly or monthly time allotment.
We suggest avoiding any models with pricing per ticket, as the core value of any strong help desk is consistent service, not rushing to complete tasks to make more money. Support Adventure follows the pay-per-day-worked contractor model that requires you to pay your remote helpdesk staff only for the days they have worked, any additional benefits are left for our clients to decide on. We do suggest providing additional benefits to your outsourced helpdesk staff to avoid burnout such as paid holidays and PTO.
3. What are your core values?
The core values of support helpdesk outsourcing companies must be similar to yours. Customer service must be their number one priority. If customer satisfaction is not one of the main KPIs of their business, you should keep looking. Don't skip on understanding the core values of the helpdesk outsourcing agency you're researching as they represent the background of a company's existence and why it was founded in the first place.
4. What do you promise to MSPs?
An outsourcing provider must have a well-defined offering for the benefit of an MSP, including:
Slack
Stable security
Good standard of notes
Self-accountable staff
Thorough documentation
Reliable escalation policy, etc.
At any time, something could go wrong and leave your clients very frustrated. Issues like data breaches could lead to downtime. Your MSP should hedge itself from all possible situations by knowing an outsourcer's promises. These promises also need to be officially in writing or recorded on Zoom call conversation.
5. What kind of MSP is your ideal client?
Every company should have an image of its ideal client, including staff outsourcing services. If they don't know who they serve, you might want to think twice about working with them.
You'll also want to ask this question to someone who knows the core of the business. In most cases, clients will talk to the salespeople when selecting an outsourcing company, but they aren't the ideal spokesperson.
In fact, they might not have all the critical decision-making answers you need because these companies often place someone on sales who isn't involved in the operational side.
Ultimately, there are so many potential clients for an outsourcing provider and they all have very different needs. For example, an MSP with 30 technicians will have different needs compared to a one-man MSP wanting to outsource lower level support. Thus, helpdesk outsourcing companies need to have a defined ideal client and you need to know if that includes you or not.
6. How Can I be a Good Client for an Outsourced Support Helpdesk Provider?
The next question you want to ask is how can you be a good client for the helpdesk outsourcing company you are considering? And are there any technologies or best practices your MSP should implement before using their service? Most of these organizations will provide some improvements to the documentation and standard operating procedures.
An MSP should learn about what an outsourcing company requires from it, especially in terms of management meetings or service improvement. If your MSP is very chaotic and disorganized, you're probably not going to be a good client for an outsourced help desk.
Please check out our MSP knowledge hub to learn more about MSP best practices and other information we've collected to get your MSP to a level above your competition.
7. What Are the Mistakes to Avoid When Using an Outsourced Helpdesk?
Outsourced IT support helpdesk can create a lot of headaches for an MSP and vice versa. It's essential to manage the expectations with your MSP clients and help desk so that you can avoid some problems there. For instance, if your company offers 24/7 nonstop support to clients, you can't expect the same level of service from help desk outsourcing providers.
Your internal MSP staff will also always deliver better service to clients versus someone who has never spoken to your customers before. The sad reality is that the staff of the outsourced MSP help desk often deals with hundreds of different clients from other companies as well. Moreover, they have limited documentation available.
Ultimately, MSPs must have a strong cooperation and workflow with the outsourcing companies to secure a successful partnership.
8. How do you pick staff for your helpdesk? What attributes do you look for in outsourced helpdesk staff?
This question pertains to the selection process for hiring help desk employees. What attributes get someone a position in your company? As an MSP, you want to have help desk staff who possess a good understanding of human beings and are compassionate.
Reliable helpdesk workers are practically therapists in a way because they have to answer the phone and help people in technical peril. They must be patient and reassuring when communicating with clients. They must also have a good understanding of:
The culture of your clients
The culture of the clients' city, country and region
How their own culture gels with those of the clients
If the staff of an outsourced help desk company is familiar with how business is done in North America, UK or Australia, that will be very beneficial to your MSP. Unfortunately, some of them are just trained to say and do certain things and behave in certain ways for all regions.
Your MSP would definitely benefit from people with more empathy who aren't just following a script or flowchart. Technicians should be able to think of innovative ways to understand the person on the other end of the phone or email, as well as their dilemma and help them to solve the problem.
The helpdesk staff outsourcing companies you are considering should have particularly good recruitment, hiring, and training processes.
You might even want to interview some staff from the outsourced help desk yourself to better understand if the company is a good match for your MSP's culture.
9. How do you train them in general?
MSPs should pay attention to the onboarding process of these providers. They will tell you a great deal about their structure, and how much they pay attention to the needs of the nuanced MSP environment. In general, it includes the procedures that staff needs to follow before responding to calls from clients. The outsourced helpdesk staffing providers' documentation will vary in quality, so you should look for a staffing partner that has defined and well-documented processes for all the onboarding and contract management related tasks.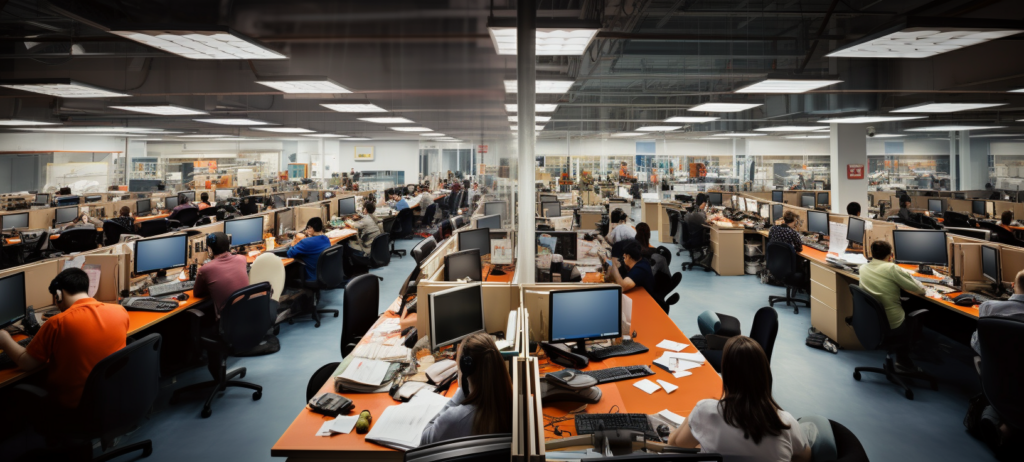 10. How will you train your staff for my MSP and our clients?
Understanding how an outsourcing helpdesk service provider prepares their staff for yours is a must. The more specific the technologies used, the more specific the training must be for employees.
For instance, when our company onboards a new client who uses a new piece of software that wasn't in use before, we train our staff accordingly. The shared help desk will be able to support your clients only after proper training.
11. What are the limitations of scope and how do we define what is supported or not supported?
What services can the helpdesk outsourcing company provide and what can they not? Do they support all the technologies your clients have? Pay attention to obvious red flags like when an outsourced help desk provider promises to support all your clients for all their technologies overnight.
For instance, when we're onboarding a new MSP to our shared help desk, we are looking at every client individually. We examine their specific technologies, determining what and what isn't in our existing scope.
With this information, we create a document called the client master sheet. This is a 24-hour prospective index of existing documentation with all links to the different parts of IT Glue.
If an outsourcing company doesn't perform the process described above, that is a big red flag. Hence, they will probably just answer the phone and escalate tickets. It can also happen that their technicians aren't used to looking at MSP documentation at all or it's not optimal for them, which is why defining the scope of things they support or don't support is crucial.
12. What documentation do you need from us?
MSPs must ask the outsourced helpdesk provider what they need documentation for, as the outsourced technicians might need instructions on:
how to set up a VPN
how to reset a virtualization platform
how to call the support line
how to test a network connection
The documentation requests will range depending on if a company has all the necessary components set internally or if they need an MSP to provide some specific documentation.
13. What standards of ticket notes do your technicians follow?
Ticket notes are the key to understanding everything that has transpired on the help desk, and so they must have particular standards. For example, if you need clarity on an issue a client complained about, you can simply look at detailed ticket notes and understand what all transpired while that client received support. Thus, an outsourced help desk must certainly have a ticket note writing process.
14 . What kind of escalation channels and policies do you have internally?
All helpdesk outsourcing companies have different structures for escalation. You need to make sure an outsourcer's policy aligns with your needs. Some companies, like ours, will use the ticketing system to escalate issues to reach three levels of engineers before it comes back to the initial technician. Other companies only have one level that a ticket reaches, and after that, the ticket returns to the original engineer. Your MSP needs to be clear on which escalation pattern is best for you.
15. How and when will you escalate to us?
How and when a helpdesk staff outsourcing company will escalate the ticket to the MSP is a very important question to get clarity on. For instance, are they going to call your MSP 24/7, or will they have a system like Pagerduty in place to dispatch tickets? Live escalations can also vary, so it's imperative to get clear on the logistics of escalations.
16. How can we ensure that results improve and prevent recurring mistakes?
Naturally, you are hiring a helpdesk outsourcing company to improve your business, so you need to make sure the outsourcer is doing just that. We have learned that the secret to MSP growth is continually improving from both sides of the business–the internal and external side.
MSPs that scale modify how they manage technicians by holding them accountable with more meticulous procedures. Despite this, it can still be confusing to troubleshoot an issue for a client that you've never actually worked with before.
So how can we make better processes in the MSP and the outsourcing firm?
Documentation needs to constantly improve from both sides.
Regular meetings have to be held, whether weekly, monthly, or even daily. An MSP needs to meet with the service desk manager or the documentation manager.
MSP managers can give help desk feedback until the results of tickets are satisfying enough.
17. What's your security policy for providing access to systems?
Security is everything in an IT business, and any reliable helpdesk staff outsourcing company will have a strategy in this regard. They need a security policy that has identity verification measures, such as MFA or call back where technicians will call someone's mobile to verify their identity.
Sms verification codes can also be implemented. MSPs must ensure that data breaches won't happen and that internal staff and employees of the outsourced help desk don't have access to all the same data.
18. What kind of liability insurance do you have?
Liability insurance is important for the protection of any business, which is why helpdesk outsourcing services should have it.
An MSP should especially look into liability insurance for data breaches and the loss of data. You can also ask them about security and insurance policies in response to staff mistakes.
Staffing remote workers in an outsourced helpdesk environment can pose security concerns including data breaches due to insecure networks, device vulnerabilities, potential cyber threats from insecure home networks or public Wi-Fi, physical security risks, challenges in managing identity and access, and complications in adhering to data handling and privacy regulations. These risks can be mitigated through strategies such as using VPNs, implementing multi-factor authentication, providing regular security training, enforcing strict access controls, and ensuring devices have up-to-date security software.
It must be clear on the contract what and what not the outsourcing company is liable for.
19. What kind of culture do you have internally?
A company's culture can sound like the least important prerequisite, but you mustn't sleep on this. Why? Because you'll want an outsourcing solution that hires personable, empathetic people who vibe with your clients and develop a rapport with them. Always keep in mind that remote employees will represent your MSP and affect your image. So you must make sure that the internal culture of the outsourced help desk is good enough and suitable to yours.
20. How can I ensure my clients get the level of customer service they need from an outsourced helpdesk?
A helpdesk staff outsourcing firm must deliver the best level of customer service possible for an MSP's clients. You might even want to request to record the calls to verify things are being done in a way that satisfies you. Call recordings and audits can be very beneficial for reviewing customer support. Writing strong ticket notes and regular review meetings can be helpful as well.
Effective onboarding is a key factor in the successful integration and performance of staff and that's no different for outsourced IT Support helpdesk staff. It ensures that new hires understand their roles, responsibilities, and the company's expectations, which can significantly improve their productivity and job satisfaction. It also helps to instill the company's culture, values, and mission, fostering a sense of belonging and engagement even when physically distant. Moreover, a well-structured onboarding process can equip remote helpdesk staff with necessary tools and knowledge about the company's systems and processes, including important security protocols, which is vital in maintaining operational efficiency and data security.
21. Can I talk to some references?
Lastly, request to speak to past clients to get further validation. The testimonials from previous clients can either confirm your suspicions or completely invalidate your reservations.
You could also survey your clients for feedback about help desk outsourcing, whether you're still thinking about using it or have already introduced it. Beware that clients might even consider switching MSPs if service has degraded too much, so don't put off for too long talking to references or collecting client feedback.
Ready to ask an MSP outsourcing company these 21 questions? How about you start with us! We provide dedicated staff members who follow industry best practices and have gone through our training and testing program. If you want more information on becoming a client, visit our MSP services page.