The universal formula that can determine the timeframe within which a Level 3 IT Technician can be hired does not exist. However, it is possible to make the process shorter without compromising on the quality of your new hire or their role on your MSP service desk.
To show us how to save valuable time and get the best out of hiring Level 3 IT technicians, we turned to Eric, the founder of Support Adventure – The MSP Staffing Agency.
He points out the crucial points in identifying, hiring, and onboarding these highly skilled and sought-after individuals.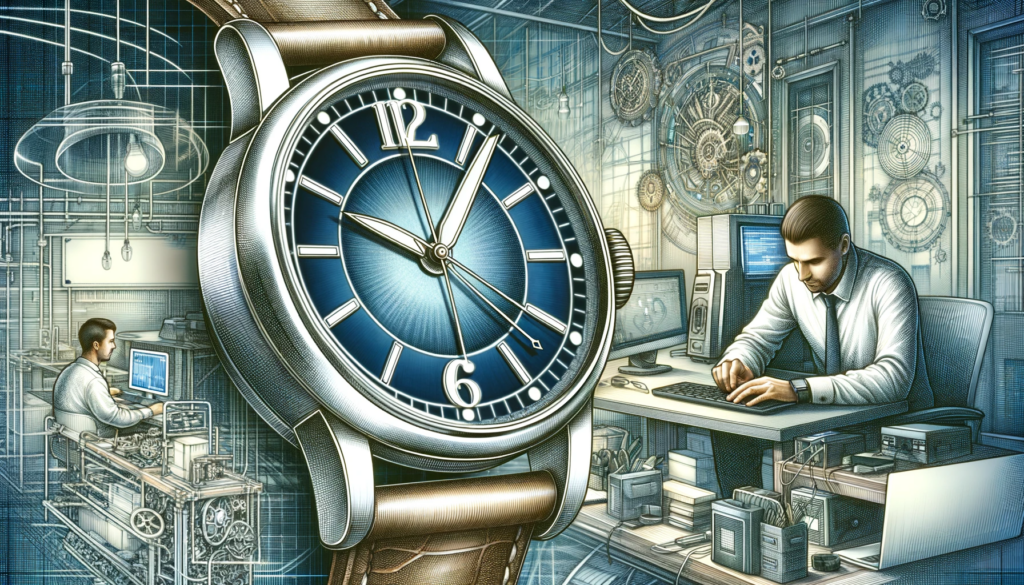 This text is written as a summary of a video Eric made on the topic of "How long does it take to hire a Level 3 IT Technician?", enjoy!
The Quest for the Right Fit
Eric addresses a pressing concern for Managed Service Providers (MSPs): the time and complexity involved in hiring a Level 3 IT Service Desk Technician. This role, crucial in the MSP landscape, lacks a universal definition, making the hiring process like finding a needle in a haystack.
Defining the IT Level 3 Technician
In the MSP world, a Level 3 Technician is akin to a Swiss Army knife – versatile, capable, and ready to tackle complex challenges. However, defining what constitutes a 'Level 3' can be as varied as the technologies they are expected to master.
MSPs and their clients often have a diverse array of technologies, and the expectation is that a Level 3 Technician will not only be familiar with these but also provide instant solutions, a tall order by any standard.
Imagine trying to assemble a jigsaw puzzle without knowing what the final picture should look like. That's the challenge MSPs face when hiring Level 3 Technicians. The process is shrouded in uncertainty, compounded by the diverse experiences of candidates and their existing job commitments.
Know what to look for when hiring a Level 3 IT Technician – that's the only way to ensure you have the right fit for your MSP!
Sure, you need someone who knows how to do advanced troubleshooting, create and implement procedures that benefit the whole organization, and have particular knowledge of software you use; however, it goes beyond just that.
A perfect match for your MSP would be a Tier 3 IT Tech who also has great soft skills:
Good communication with customers
Mentoring qualities
Seeing the bigger picture
This is not easy to find and test for! Because it is a candidate's market, other than knowing what to look for in your next hire, you need to know how to attract and retain them. Many MSPs do not know how to do that properly.

The founder of Support Adventure, Eric, wrote an extensive article on his view of this blind spot MSPs have when attracting, identifying, securing, implementing, and retaining appropriate talent.
The Realities of the MSP Hiring Process
Many potential hires are already employed and can only start after serving notice periods, which can range from two weeks to a month, following successful trial periods with the MSP.
However, there could be a way to avoid these delays – if you nurture an atmosphere of mentoring among your MSP staff.
Industry Challenges: More Than Just Hiring
The MSP industry often grapples with the dilemma of developing internal talent into Level 3 roles versus hiring externally.
The preference leans towards hiring those already equipped with the necessary skills. However, these individuals are like gold dust – rare and in high demand.
This situation underscores the need for MSPs to invest more in mentoring and career development, nurturing their talent pool to rise to Level 3 competencies! Because the role of Tier 3 IT technician is difficult to define clearly, steering your staff in the right direction could be a great solution to always having the best talent available.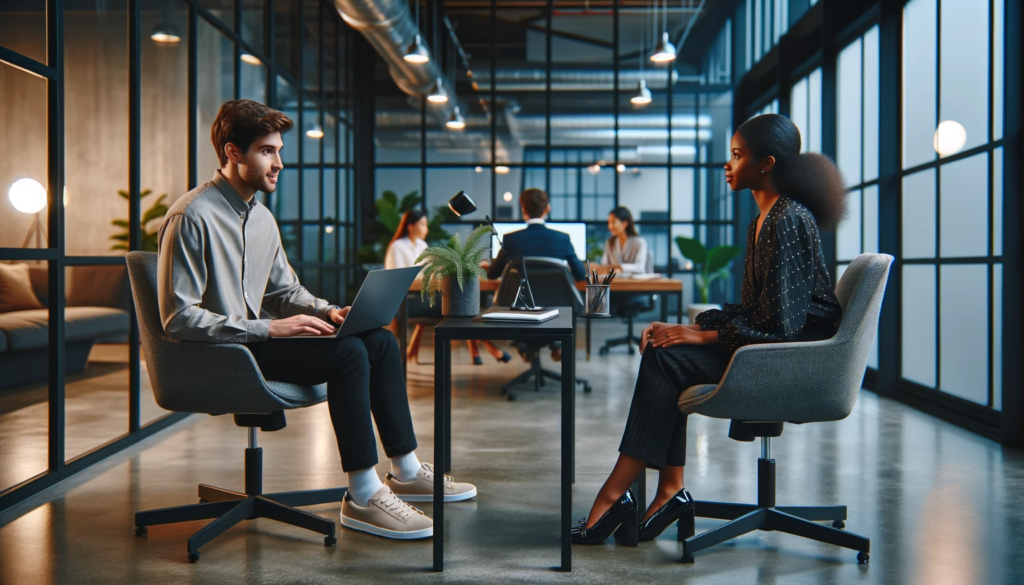 But, not everybody is fit for this position, as we mentioned before.
Ideal Candidate Profile: Ownership and Growth
The perfect candidate for a Level 3 position is someone who embodies ownership and adaptability. They are not just looking for a paycheck but are eager for opportunities to grow and face new challenges. Sometimes, these techs are capable of having (and have had) their own companies, but are looking to join MSPs for the peace of mind and stability it provides.
MSPs need to cultivate an environment that encourages learning and development, making it a breeding ground for such aspirational professionals.
Because it is a candidates' market, MSPs need to do their best to attract and retain these individuals. How to do that?
One way to ensure you can hire the best Tier 3 IT technicians is to interview them properly
Interrogation-style interviews are outdated and can repel the best candidates! Instead, talk to them as equals, creating an atmosphere of mutual respect. Rather than questioning them – engage in real-life conversations about how would they solve certain issues and improve the procedures in an MSP.

You can gather much more valuable information about your potential hire this way, all while showing them the type of cooperative environment they would be joining!
Onboarding and Integration: A Strategic Approach
Hiring a Level 3 Technician is only half the battle. The next crucial step is their integration into the MSP's ecosystem. This process requires a clear definition of the role and its responsibilities.
Effective onboarding and mentoring are key to ensuring the new hire meshes well with the existing team and systems.
Typically, it takes about two months for a new Level 3 Technician to become fully acclimated, depending on the complexity of the projects and technologies they will handle.
To onboard the right and in a way that can be reproduced, it's important to keep everything in writing. In general, implementing a culture of proper communication, escalation, and documentation keeping is what keeps a great foundation in any MSP.
Here, you can find everything you need to know on how to onboard new MSP staff the right way, with practical tips and links to sources.
Wrapping Up: Setting Realistic Expectations
For Managed Service Providers (MSPs), the journey to hiring a Level 3 Technician is akin to a marathon, not a sprint. It's a process that requires patience, persistence, and a clear understanding of what truly makes a technician valuable to your team. However, if you set the foundations right, the process can run smoother.
The ideal candidate is not just someone with an impressive array of technical skills (the technical chops), but also someone who seamlessly aligns with the ethos and culture of your company.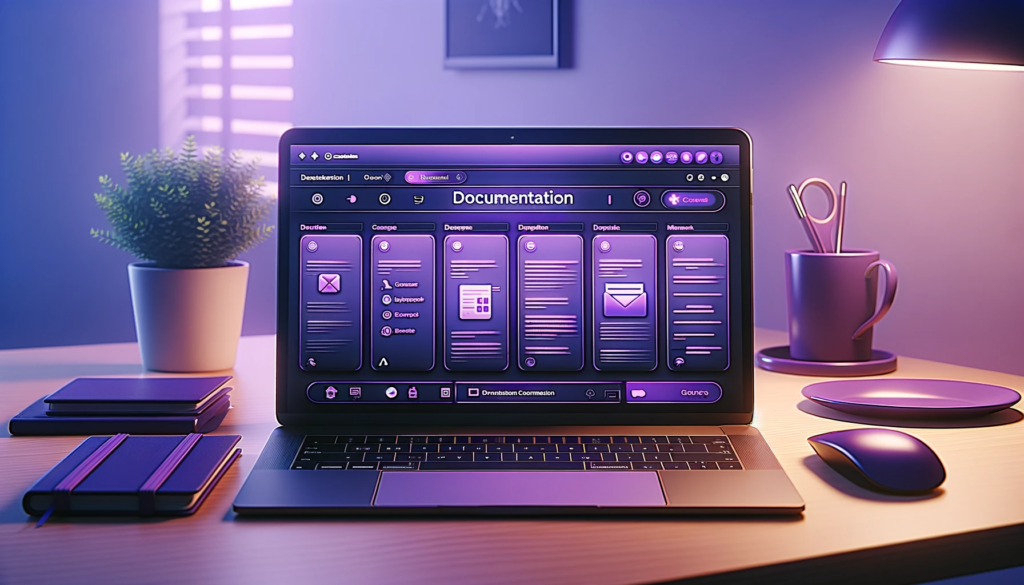 In the MSP sector, the temptation is often to seek a 'unicorn' – a mythical candidate who possesses an encyclopedic knowledge of every system and technology you use. However, this quest can be fraught with pitfalls. Such candidates are exceedingly rare and may not even exist. Pursuing this ideal can lead to prolonged hiring processes, with MSPs sifting through candidate after candidate in search of unattainable perfection. This approach can not only delay filling the position but also potentially overlook candidates who, while not knowing every system, bring a wealth of other valuable skills and attributes to the table.
A more pragmatic approach is to focus on candidates who demonstrate a strong propensity for taking ownership of their roles and responsibilities.
These are individuals who show initiative, are problem solvers, and have a track record of stepping up when challenges arise. They are the kind of professionals who don't shy away from new situations but rather embrace them as opportunities to learn and grow.
Moreover, the ability to continuously learn and adapt is invaluable. Technologies and best practices are constantly changing, and a technician who is committed to ongoing personal and professional development is a long-term asset. Such individuals are likely to keep pace with the industry's evolution, ensuring that your MSP remains competitive and up-to-date with the latest technological advancements.
In summary, while technical expertise is undoubtedly important, MSPs should also prioritize candidates' cultural fit, adaptability, and eagerness for continuous improvement.
By setting realistic expectations and valuing these broader competencies, MSPs can find technicians who can meet their current needs but are also well-equipped to grow and evolve with the company in the long run. This balanced approach to hiring can lead to more sustainable and fruitful employment relationships, ultimately contributing to the MSP's success and stability.
Final Thoughts: Resources and Insights
Eric suggests exploring other resources like the MSP Mountain podcast for deeper insights into the MSP industry's staffing challenges and strategies. Check out our Best Practices for more insight on crucial MSP topics.
If you're looking for skilled, creative, and culturally compatible IT Tier 3 Help Desk Technicians, you can fill out our "Become a client" form and we will be in touch with you shortly! You could join our satisfied clients and watch your service desk blossom!