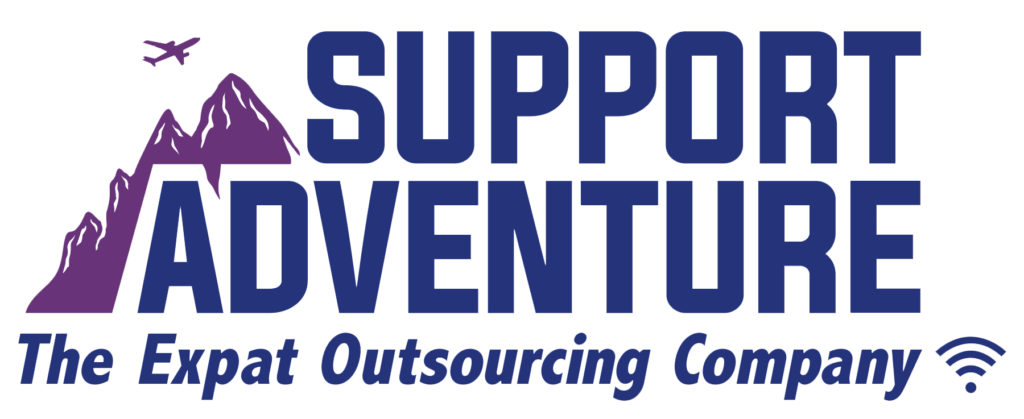 What exactly is the difference between a dispatcher and service desk manager, and how do they compare in terms of scaling your MSP and improving your helpdesk?
We know a thing or two about these two roles here at Support Adventure, as we have worked with over 40 MSPs over the course of 3 years.
We have seen the positive results of companies that invest in a dispatcher or service desk delivery manager, and we can gladly explain what separates these two positions.
What exactly is a dispatcher?
Dispatchers play a key supervisor role in creating regularity in your system, as they have the authority to assign tickets to engineers, unassign them, escalate tickets, shift around schedules of engineers and stay on top of the statuses of tickets, following up with clients, staff and vendors as necessary.
You can think of a dispatcher as a mother prodding a child to make sure they brushed their teeth. Dispatchers have to do the same in checking in with engineers and asking them questions like:
Have you done this task yet?
Can you complete the notes more clearly so we can see where this ticket is at?
Does this ticket have the proper status?
Are there any tickets that you can't complete on your own?
Are all tickets scheduled for a future action?
Having a dispatcher immediately reduces the amount of chaos in your MSP. Once the technicians get in the habit of writing correct ticket notes and routinely working according to the system procedures, the dispatcher will have successfully created stability and continuity in the system.
Some ideal traits you should look for when hiring a dispatcher are:
Someone who is detail-oriented.
Someone who is a go-getter.
Someone who works in a very methodical manner.
Someone who follows procedure well.
Someone who can multitask and is not easily distracted from creating order and prioritizing tasks for the whole team.
Someone who is effective as a leader in giving others directions according to the structure that is set up.
Someone who can stay focused in a rapid moving environment.
Someone who can understand the system of your company as a whole and make sure every matter is in the right hands.
What exactly is a service desk manager?
The service desk manager (SDM) is a management role, and is essentially the architect of the system that the dispatcher is running and enforcing. The SDM looks at the results of the system, the issues which cannot be addressed by the structure put in place, and other resulting variables such as complaints from the clients or major incidents that were not handled well. The service desk manager looks with a birds eye view on the whole system and how it is working for everyone involved.
The SDM is the key in implementing new procedural guidelines and takes responsibility for the result of them. They handle escalation roadblocks that could not be solved due to a lack of procedural or technical documentation, as well as assisting and coaching technicians who have trouble fitting into the systems in place. For example, a technician might not understand that billing enquiries need to be sent to a specific person in the accounting department. The SDM would help in clarifying that by documenting a procedure and ensuring dispatch is aware of how it is to be implemented.
They curate, create and audit the documentation that the rest of the staff are doing their job with. They should have a system for engineers and the dispatcher to report inconsistencies in documentation and staff behavior to them for review and consideration.
Some ideal traits you should look for when hiring a service desk manager are:
Someone who has prior experience managing a team of technical staff.
Someone who is a systems thinker, looking at how all levels of an organization interact with each other.
Someone driven by the satisfaction of developing guidelines and procedures and helping the staff understand and implement them.
Someone who is analytical and can draw decisive conclusions from metrics as well as anecdotal feedback.
Someone who enjoys analyzing and brainstorming how to improve the systems of the company.
Someone who is diplomatic and capable of understanding and bridging multiple, sometimes contradictory perspectives of all those involved in the system.
Someone who is capable and comfortable with handling communication regarding client satisfaction.
Someone with an intrinsic desire to help their company grow and create a great environment for staff, an efficient output of productivity and great service and satisfaction for clients.
Do dispatchers and service desk managers have any overlapping objectives?
Dispatchers and service desk managers are very different roles, but they do share some common daily goals:
They both need to be motivated to get the most out of the service desk stack and the team to maintain regularity and consistency in how the system works.
They both work to keep order processes of technicians being assigned tickets, work getting completed, properly documented and escalated if necessary.
Both roles are heavily affected by what is happening in the service desk each day, but view it from a different perspective.
Neither of these roles exist to randomly process issues without a proper structure. They are both driving leadership forces in the organization which play a pivotal role. They both should command a lot of respect and you cannot just hire anyone to do these jobs, you need to get the right person in the right seat.
As you can see, the similarities are scarce when you look closely. And in case you are still finding it somewhat difficult to tell the difference, just reference this chart.
| | |
| --- | --- |
| Service Desk Manager | Dispatcher |
| Analytical managerial position. | Supervisor position that oversees the processes of other positions, but is not a manager. |
| Creator of the system the dispatcher and technicians are using. | Runs the system that the SDM created. |
| Creator of procedures and guidelines. | Enforces the procedures set by the SDM and makes sure the system is running efficiently. |
| Resolves the overall issues that the technicians face with the system. | Checks on the status of issues within the framework of the system. |
| Takes ownership of all problems faced, even with the dispatcher. | Solves problems based on best practices and the guidance of the SDM. |
| Resolves client complaints and issues when out of the box thinking is required, a less defined role. | Escalates client complaints to the SDM if no procedure or practice exists within their well-defined role. |
| Big picture-thinking role, looking at managerial and business-minded solutions to issues observed from their analyses. | Detail-oriented person with a methodical way of dealing with every task as instructed. |
The main gist is that the service desk manager establishes the systems that the engineers and the dispatchers follow in order to help an MSP run like clockwork.
What are the daily tasks of the dispatcher?
Here is a list of actions that the dispatcher enforces every day:
They ensure that all the tickets have correct notes, categories and statuses.
They escalate to senior technicians or management any tickets that cannot be solved by the processes they have been given to keep issues moving along.
They supervise the service desk and all tickets on it.
They are on top of tickets entering the service desk and the process of moving them along, assigning them appropriately, escalating them if needed and getting them completed.
They stay in contact with the client regarding a ticket's progress, as well as chasing updates about things the clients need to do on their end for the technical team to do their next steps.
They stay on top of the progress engineers are making with resolving tickets and keeping the number of open tickets as low as possible.
They ensure that all the tickets are reviewed according to a checklist to hold the team to the standards set by the SDM.
What are the daily tasks of the service desk manager?
Here is a list of actions that the service desk manager does every day:
They oversee onboardings, the vision of how the client is to be serviced and the completeness of all required documentation.
They observe the metrics of how well the system is working and the results it is producing in terms of KPIs and stats.
They see how each member of the team is performing and what issues may need to be addressed.
They listen to feedback from technicians about how the system workflow is going, based on their focus, productivity and contentment.
They will manage the system the dispatcher is governing and how the technicians are adhering to the system, disciplining where necessary.
They handle complaints and feedback from clients, and manage client satisfaction based on their user experience.
They see where there are problem areas in the way the company has set up the clients, their technology and the expectations they have with the service.
They analyze why certain issues take longer than others and what leads to the stalling of progress on tickets.
They report to the executive level about business related results, deadlines, projects and help craft future plans to be carried out.
Why dispatchers and service desk managers help scale MSPs
The big reason any growing MSP (over 5-7 technicians) MUST hire for these positions is because they create more delegation and ownership in the organization. One of our core values is stability, and delegation and clearly defined roles greatly helped our business achieve that. When you can delegate more responsibilities to service desk managers and dispatchers, it reduces the amount of work you as the executive level decision maker or owner have to do.
It prevents everyone from feeling overworked. Everyone wins when everyone feels like they have enough time in their day to complete their work in a reasonable amount of time.
These roles also allow for escalation, which is essential in growing your business because escalation:
Creates more structured roles so that more work gets done by those who can do it efficiently.
Ensures key complicated issues which may reoccur can be noticed and reported to management.
Reduces delays in issues getting resolved.
Can lead to hiring more senior technicians and using them efficiently, which creates more breathing room for the management and front line staff.
Allows companies to take on more clients as the front line staff who solve the majority of tickets are being focused more efficiently on taking care of the low hanging fruit.
An escalation procedure, like most of a well organized MSP, also requires clear documentation. The best way to get your ticketing system operating seamlessly is to create procedural documentation for it, because:
New staff will immediately be trained to follow procedural and technical documentation and be more self-reliant for finding answers and solutions.
Procedural Documentation creates clarity of what to do, which reduces the amount of times your staff disrupts you with questions like, "What status should I mark this ticket as?"
Well curated procedural documentation, which the staff follow, lays the groundwork for the automation of how your business functions and the ability to track metrics on performance and productivity.
A dispatcher can then enforce the documented procedures, thus they always know when and when not to escalate tasks and to whom.
In order for things to escalate, it is vital that the dispatcher makes sure the engineers are writing coherent and detailed notes for the other people who will be handling the tickets after they are escalated. The dispatcher must make sure that the technicians are following all the procedures of the system diligently.
For reference, the dispatcher would make sure the following ticket system usage documentation is being practiced:
Change ticket status to "In Progress" when _______ happens.
Change ticket status to "Resolved" when ________.
Escalate ticket to (person) when technician can not resolve the ticket within __ minutes.
Include either a) NEXT STEPS ________, b) WAITING FOR ________, c) ESCALATION REQUIRED or d) TICKET RESOLVED as the last line of each ticket note.
Always schedule any necessary follow ups or next steps forward on the calendar, so there is always a future event scheduled for each ticket.
Only send internal notes to a client on a ticket when ___________.
Start delegating to a dispatcher and service desk manager now
If you want to create more automation in your business, you can actually get started sooner than you think.
If you have four or five people in your MSP, you can have people performing these roles. Even if you have a company of two or three people, you can still implement some SDM or dispatcher tasks as part of your technicians' roles. That way, when you hire a new person, the new hire can simply take over those already written and defined roles.
Of course, this will be made easier if you have created role sheets, documentation and checklists, which are a few of the seven laws of helpdesk scaling for MSPs.
And for you, the business owner, your life will be so much easier once this system is rolling. As long as you stay on top things and observe how things are going with a bird's eye view, then the delegation you have created in your company will be worth the investment, so that you can focus on growing your business and living your life.
We hope this article helped you to never confuse a dispatcher and a service desk engineer ever again. Are you thinking of hiring one of them soon? Let us know in the comments below!