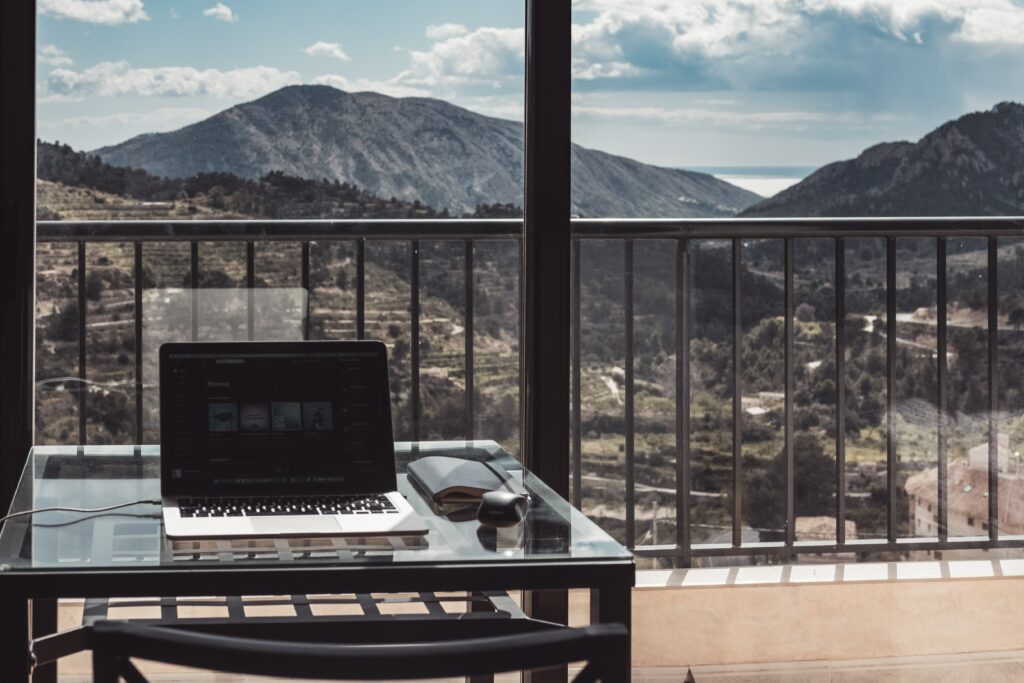 Have you thought about the possibility of working as an IT Technician on a Managed Service Provider (MSP) Help Desk, but doing it remotely? With technology rapidly advancing, working remotely has become more feasible than ever before. It's gained popularity in recent years and continues to be a preferred option for many job seekers due to the numerous benefits it offers.
In the wake of the COVID-19 pandemic, many companies have shifted to remote work, and this has created new opportunities for IT professionals to work remotely for an MSP remotely. As a result of the pandemic, most people have continued to work from home, and many companies have realized the benefits of remote work, including increased productivity, reduced overhead costs, and improved work-life balance. As an IT technician, working remotely for an MSP Help Desk can be an excellent way to leverage your skills while enjoying the flexibility and benefits of remote work.
A growing number of companies, such as Support Adventure, are now offering remote job opportunities exclusively. In addition, there are job boards dedicated to remote work that list a wide range of remote-only positions, making it easier than ever to find opportunities to work remotely.
Can I work remotely on an MSP Help Desk?
Absolutely! Some companies are hiring candidates exclusively remotely and you don't have to be a "computer genius" to apply. Remote work is suitable for all levels of knowledge and experience in the IT support field, which means that you can start your career with entry-level opportunities and eventually switch to a remote role as a level 2 or 3 IT tech. No matter which level you are, you can prepare yourself for switching to remote work with the knowledge presented here.
Working remotely as a help desk technician for an MSP offers a great deal of flexibility, particularly for those who prefer to live in remote locations, and opens up new opportunities for employment and job satisfaction. With remote work, you can travel and relocate without sacrificing your career goals, providing the same high-quality support to MSP clients from anywhere in the world. This freedom to explore is why more people are opting for remote work arrangements, making it an excellent way to leverage your skills and experience while enjoying the benefits of a fulfilling career and the ability to live and work wherever you choose.
As with any office environment, effective communication, strong mentoring, and diligent documentation are essential for a successful remote work experience. It is crucial to identify healthy remote work environments before accepting a remote job, as they can be more challenging to discern when starting out in a remote work setting.
How to start working remotely on an MSP Help Desk
If you are considering working remotely at an MSP help desk, the following steps can help you get started:
Ensure that you have the necessary equipment for remote work, such as a decent laptop/desktop, a high-quality webcam, and a noise-canceling headset.
Determine which level of technical support best matches your skill set and experience, such as Entry level, Level 1, 2, or 3 support desk technician.
Utilize various resources to search for remote job opportunities, such as job boards, social media groups, or LinkedIn.
Maintain a fast and reliable internet connection by working from places with stable internet and having additional mobile data available if needed.
Familiarize yourself with the technology most commonly used by MSPs that hire remote workers, such as remote desktop software, help desk ticketing systems, and collaboration tools.
Fit in with the cultural and technological aspects of the company you plan to work with by researching their values, mission, and communication styles.
Recognize the qualities of a healthy online work environment, and be cautious of potential red flags during the interview process, such as an interrogation-like interview or the use of ring groups for communication. Be wary of disorganization, ambiguous job descriptions, and a lack of opportunities for advancement.
By following these steps, you can increase your chances of finding a fulfilling remote job at an MSP help desk while ensuring a positive work experience.
Advantages of working remotely at an MSP Help Desk
Remote work expands the job market by providing access to a broader range of employment opportunities worldwide. Job seekers can tap into a global talent pool and connect with companies beyond their geographic location. This offers the chance to explore diverse job roles, industries, and cultures that may not be available locally.
Remote work offers higher earning potential for technicians from economically weaker countries by providing access to higher-paying job opportunities, irrespective of location
Fully remote jobs enable individuals to achieve their dream of traveling the world while working, as well as providing flexibility for those desiring to stay at home
Finally, you can save time and money because working online gives you an opportunity to tailor your life according to your needs.
How to excel in an online interview for a remote IT support role?
Online interviews present a different challenge to job interviews in person. To navigate these best, here are some practical tips you can use on your online interview for a remote job:
Have good audio and camera in a well-lit environment
Make sure your power and internet connection is uninterrupted: There is nothing more frustrating than a choppy connection. Moreover, the quality of your work does depend on having a fast and stable internet connection.
Prepare to share your background, personality, and motivation
Expect questions related to the remote MSP help desk environment: Ticket notes are an important part of the IT space, and more so in a remote work setting where they represent the main source of information.
Prepare for your interview with practical advice so you can excel in your online interview!
Is there a demand for remote MSP service desk jobs?
Yes! Many companies were forced to work remotely during the pandemic times. Many MSPs saw the benefits this had on their organization and continue to outsource their help desk. Good technicians are always in demand, whether they are just entering the help desk environment or are more experienced technicians.

Where to find remote MSP service desk job applications as an IT technician
If you're an IT help desk technician looking for remote work, it's essential to use multiple resources to maximize your job search. The internet is brimming with opportunities for remote work, including dedicated job boards and Facebook groups. Just keep in mind that not all resources are created equal, so it's important to be selective when searching for job leads.
To help you with your search, here are some ideas on where to find remote work as an IT help desk technician:
Job boards
Social Media/Community
Dedication and hard work make it possible to start and advance in one's career while working remotely. And if you're an experienced IT support technician we have just the right opportunity for you at Support Adventure.
Join a company that works to ensure your success with its clients and mentor you on your career path in this exciting industry! Enjoy the ability to live and work from where you like, as long as it has good internet infrastructure with a global community of like-minded people who understand your needs as an expat/remote worker.
Support Adventure offers remote IT support technician opportunities for dedicated professionals seeking to advance their remote careers.
If you'd like to learn more, take a look at our jobs page for our open opportunities.
Summary
There are several benefits to working remotely as an IT help desk professional for an MSP. Technology improvements have made remote work more widely available, and many businesses, including Support Adventure, exclusively provide remote employment options.
To be successful in the remote work arena, having top-notch equipment and a fast, reliable internet connection is critical. Before diving in, it's crucial to determine the level of technical support that best suits your skillset and expertise.
In addition, understanding the most frequently used technologies by Managed Service Providers (MSPs) and blending in with their technological and cultural practices is paramount to snagging a remote gig with one of these tech-savvy firms.
The beauty of remote work is the ability to pursue exciting career opportunities across the globe, secure better compensation packages, and eliminate the time and expense of commuting. But, be aware that remote job interviews require preparation in a unique format.
Remote interviews require specific protocols, technology, and preparation. It's essential to familiarize yourself with the remote interview process to ensure success. With meticulous research and preparation, you can increase your chances of landing a remote job with a tech startup that aligns with your passions and goals.
Remote MSP service desk technicians are in high demand and finding the right remote job opportunity can be a challenge. That's why we recommend leveraging job boards, LinkedIn, and Facebook groups to discover exciting prospects in this growing field.
Using these platforms can help you connect with forward-thinking tech startups seeking to fill their remote positions with skilled and knowledgeable professionals like yourself.
The remote work revolution is gaining momentum and presents an excellent opportunity to pursue your passion for technology as an MSP service desk technician. Don't wait any longer – start your remote work adventure today by applying to remote positions that align with your skills and interests. With determination and persistence, you can find your dream remote job with a tech startup that shares your vision.
We hope the information here encourages you to start applying for your first remote working adventure!