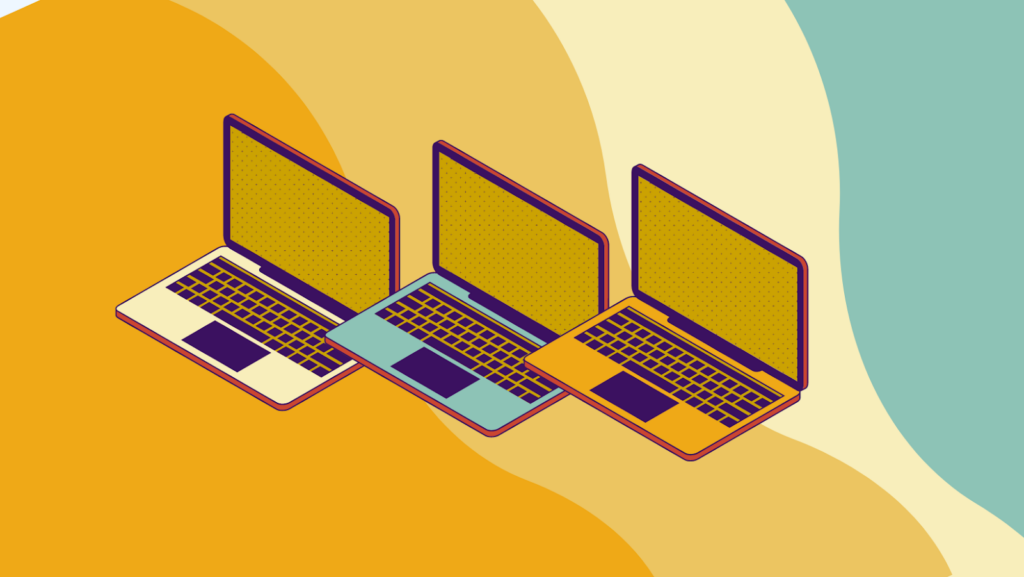 If your MSP help desk is in a productivity rut and you don't know how to get out of it, we've got you covered!
In our experience working with and consulting many MSPs, the chaos in their environment is often caused by either a sudden growth in staff and/or clients or ineffective communication and documentation.
But whichever the reason, it's important to take an honest look at your situation and accept it for what it is. This will help you see the next steps needed to organize your help desk and remedy the chaos within it. So how can you achieve that?
To make your MSP help desk more efficient, your staff more productive and your clients satisfied, we will share with you five solutions that will improve the most critical areas of your help desk.
Ticket Notes for MSP Help Desks
The backbone of any organized MSP help desk is maintaining detailed ticket notes. It's imperative that you use a ticketing system if you're not already, and we recommend Connectwise, Freshdesk, or Autotask. The workflow of your help desk will improve drastically.
Benefits of keeping detailed ticket notes in an MSP:
Ticket notes are an essential tool for managing support requests in an MSP environment. They enable collaboration and communication, provide a historical record and aid in quality assurance. By using ticket notes effectively, MSPs can improve their service delivery, increase customer satisfaction and drive business success.
Collaboration and communication:
Ticket notes act as a primary hub for data about a particular support request. A technician can add notes to a ticket as they work on it to give updates, share knowledge, or solicit help from other team members. As a result, all technicians will have access to the most up-to-date information regarding a ticket because of the teamwork and communication that the notes provide.
Historical Record:
Having a detailed history of a ticket's lifecycle can help technicians quickly identify the root cause of a problem and determine the most effective solution. This is because all actions and conversations related to a support request are recorded in the ticket notes.
Knowledge management:
Technicians can share and store knowledge in ticket notes. This allows them to build a library of best practices and solutions by documenting the actions they took to fix a specific problem. This library can be used to train new employees or help existing employees with related problems in the future. Your MSP can then reduce the time and effort needed to fix similar problems when they arise again.
Quality Assurance:
The use of ticket notes for quality control is also possible, as managers can check them to make sure technicians are adhering to defined standards and procedures. This allows managers to mentor as needed while keeping customer service levels consistent.
Reporting and Metrics:
By analyzing the information in ticket notes, MSPs can identify trends, determine the most prevalent issues and optimize their service delivery processes to improve efficiency and productivity.
How to use ticket notes correctly?
The starting point for an MSP should be to incorporate two crucial aspects of writing ticket notes:
The technical side
The business side
Both perspectives should be detailed, listing chronologically the steps taken to resolve the issue.
Ticket notes should also end with one of the four statuses below:
TICKET RESOLVED – No further action is required. The resolution has been confirmed with the client or they have been notified that the ticket is complete.
NEXT STEPS________: – You are aware of the next steps which need to be taken. You have written a description of what you plan to do, and have scheduled a fixed or tentative time for these steps to be taken. You have also communicated this to the client.
WAITING FOR _______:- You require someone else to complete an action before you proceed with the next steps. You have described who you are waiting for and what they must do. You have scheduled a tentative time to follow up on the progress of these actions should you have not heard back.
ESCALATION REQUIRED: – You cannot complete the ticket due to a limitation in knowledge. You wish to pass the ticket to someone else on the team who may be in a better position to resolve the issue.
For more best practices, check out our comprehensive guide for implementing the best ticket notes for your MSP help desk! (BONUS: downloadable template!)
Add documentation
Unfortunately, it is not until something grim happens that MSPs notice their documentation is faulty. To avoid a crisis, it's crucial to beef this up with programs like ITGlue and make sure you audit everything.
Communication and Escalation Policies for MSP Help Desks
We've worked with over 60 MSP help desks over the years, providing them with the best solutions and staff. We've found that some MSPs have an environment that is simply too chaotic to be a good match with any of our technicians. For that reason, we strongly encourage all MSPs to first create orderly systems and procedures for team communication so that there is an easy workflow.
Start with defining communication channels for both your staff and your clients so that realistic expectations are set. This also builds trust and integrity.
How can MSP help desks create communication and escalation policies for a productive workflow?
You can clear out the noise within your MSP help desk by defining emergency thresholds and allocating them to specific communication channels. This should be defined internally for staff, as well as for clients. You can start by distinguishing between communication channels for emergencies and non-emergency issues.
What would an emergency look like?
A whole network goes down.
A major data breach.
Major data loss.
VIP user issues.
You can refer to the table below to get inspiration for how to create a communication policy that would best suit your MSP.
| | |
| --- | --- |
| URGENT | NOT URGENT |
| Chat | Video booked in advance |
| Phone | Email |
| Email with URGENT as a subject | Ticketing System |
Read more in-depth on how to create the best communication policy for your MSP here.
Eliminate ring groups to increase productivity and improve customer satisfaction
Ring groups are every technician's worst nightmare. They can undo all the effects of the communication policies your MSP has employed.
Ring groups harm your MPS helpdesk for the following reasons:
They break technicians' ability to focus
They are constant momentum-killers
They prolong the response time for customer complaints
They provide an inconsistent quality of service
They can lead to technicians burning out fast
However, there is one way to use ring groups correctly on your MSP helpdesk by hiring a service desk coordinator or a triage agent. If you're not doing that, however, forget about it.
MSP Help Desk and Dispatchers
If everything we've laid out above still doesn't increase the productivity on your MSP help desk, then it is time to consider hiring a dispatcher (service desk coordinator).
The benefits of having a great dispatcher (service desk coordinator) for your MSP help desk
Enhanced Efficiency:
A dispatcher can assist in managing ticket distribution, ensuring that technicians focus on the most essential issues first. This can boost efficiency, productivity, and reaction times.
Increased Resource Utilization:
By employing a dedicated dispatcher, technicians can utilize their potential to the fullest. A dispatcher can assist in overseeing the help desk workload to prevent burnout.
Improved Customer Service:
A dispatcher can make sure customers receive timely and accurate responses for their concerns. This boosts the positive rapport an MSP can build with customers.
Proactive Support:
A dispatcher can aid in identifying and resolving issues before they become critical. They can spot possible bottlenecks and take proactive efforts to avoid issues from escalating. They do this by monitoring ticket queues and seeing which technicians are available.
Metrics and Reporting:
Dispatchers can help with generating metrics and reports pertaining to support requests, technician workload, and customer satisfaction. This information can be utilized to spot trends, improve processes and propel business growth.
To summarize, adding a dispatcher to an MSP help desk can boost the efficacy and efficiency of support operations. A dispatcher gives an MSP high-quality service and support for clients compared to the competition that doesn't have one.
Feedback for an MSPs' Clients and Staff
An often neglected part of effective communication is asking for and providing feedback. The benefits and uses of feedback are numerous and can easily solve some underlying problems that congest an MSP help desk.

The benefits of providing good feedback to your MSP staff
Improved Service Quality
It's essential to give your MSP team feedback in order to make sure they're meeting or exceeding your clients' expectations. Feedback enables technicians to identify their strengths and areas of improvement, which enhances the level of service they offer.
Better Communication:
Feedback sessions provide managers and technicians with a chance to speak clearly. They can each communicate their worries, and ask questions and techs can receive recommendations from their superiors. This will promote a more collaborative and effective work environment.
A Boost in Morale
Positive comments can enhance technicians' morale by making them feel valued and cherished. Positive feedback increases technicians' motivation to do even better in their jobs, which boosts output and increases their sense of fulfillment at work.
Greater Professional Development
Technicians have the chance to learn and advance their abilities through feedback sessions. For example, if a technician gets constructive criticism, they might discover their weak points and make use of training or professional development to strengthen their abilities.
Increased Staff Retention
Technicians have greater work satisfaction and retention when they receive regular feedback because it makes them feel involved and valued. By soliciting feedback, MSPs may lower technician churn and retain knowledgeable personnel, both of which can enhance the general level of service they offer to their clients. With good feedback, you can make your technicians feel like rock stars!
The benefits of MSPs asking their clients for feedback
Improved Service Quality:
To ensure that your MSP is meeting or exceeding its clients' expectations, it is imperative to ask for feedback from your customers. This enables MSPs to identify their strengths and areas for improvement, which enhances the level of service they offer.
Increased Customer Retention:
By requesting feedback, your MSP can demonstrate to customers that it cares about their opinions and is dedicated to giving them the best service possible. Due to clients' increased propensity to stick with an MSP that values their feedback, this can boost customer loyalty and retention.
Identification of Service Gaps:
Client feedback can assist your MSP in determining any areas where their service delivery may be lacking. MSPs can take action to close these gaps by recognizing them, which will raise the general level of service quality they offer.
Improved Communication:
MSPs have an opportunity to communicate with their clients more successfully as a result of feedback. It enables MSPs to comprehend the demands and worries of their clients and reply to them effectively. This can promote a more cooperative and fruitful connection and help to better grasp the expectations of the client.
Competitive Advantage:
You can set yourself apart from your rivals by soliciting feedback and using it to enhance your services. Customers are more inclined to select an MSP that values their feedback and is dedicated to constant improvement.
How to ask for and provide feedback to your MSP staff and clients?
We understand that it can be difficult to find a reliable way to get useful feedback. To gain confidence in asking for it, check out this excerpt from our article on feedback management: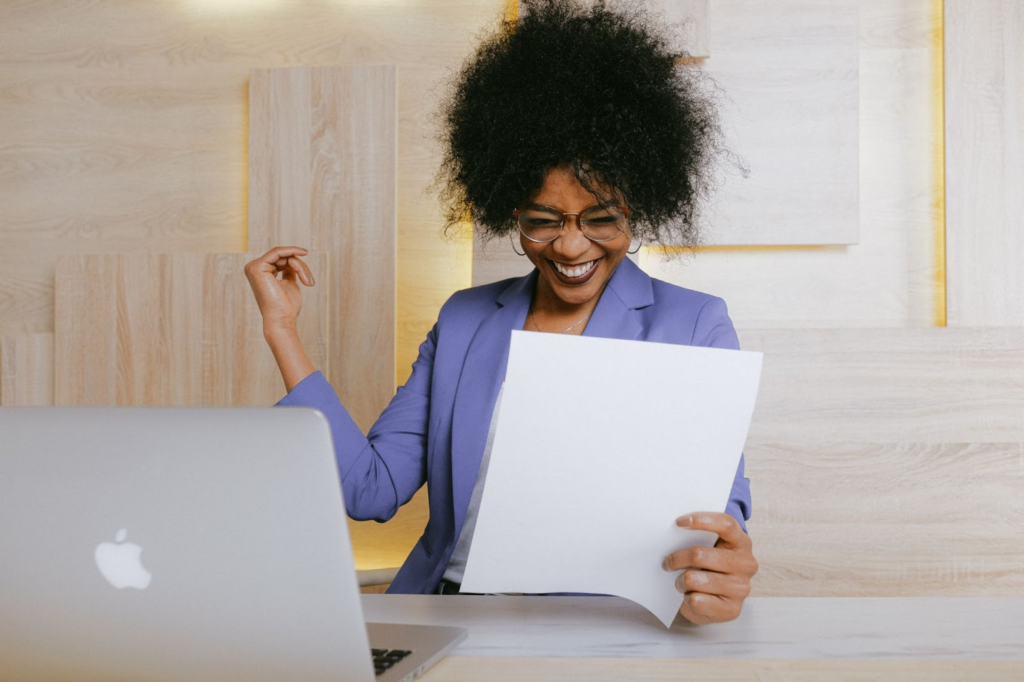 Outsourced IT help desk talent for MSPs
The benefits of working with an outsourcing organization to hire the best IT techs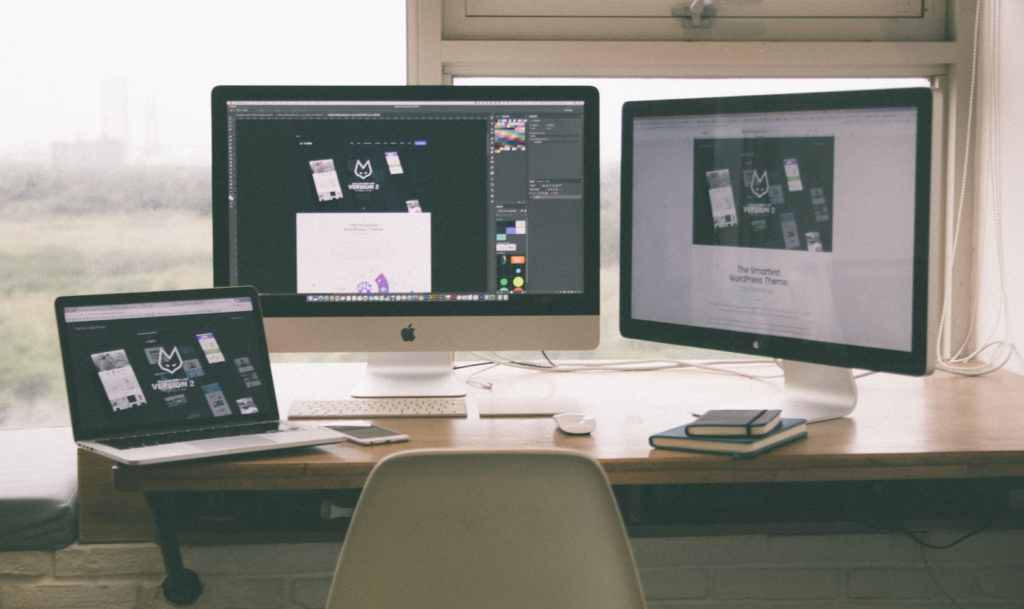 Save money:
For MSPs, outsourcing IT support staff may be an appealing option. It can be costly to hire a full-time, in-house technician. Outsourcing can cut these costs by allowing you to hire highly trained experts at lower rates.
Save Time:
Since MSPs do not have to spend time hiring, training, and managing outsourced technicians, they can save time and energy on other areas of improving the business. They can focus on marketing or sales objectives, while the daily support responsibilities are handled by outsourced IT professionals.
Increase Time Zone Coverage:
MSPs can broaden their support coverage by using outsourced IT techs in a variety of time zones. Businesses that serve clients in many parts of the world may find this beneficial. MSPs can also offer their clients 24/7 help by using outsourced IT professionals, which can boost client satisfaction.
Access Worldwide Talent:
Outsourcing IT technicians allows you to tap into a worldwide talent pool, bringing a diverse range of perspectives and skill sets to the team. MSPs may also be able to provide their customers with higher-quality services as a result.
Higher Staff Retention:
Outsourcing companies provide long-term and secure employment possibilities. They invest in training, professional development, work-life balance, minimizing administrative burdens, and creating a stronger support network for their IT technicians. When MSPs work with an outsourced help desk, these variables improve staff retention and customer satisfaction significantly.
Hire Outsourced MSP Service Desk Technicians and Increase Productivity
With over 7 years of experience connecting MSPs with international talent, we've seen the multiple benefits of providing outsourced staff for MSPs like yours. Our satisfied clients testify to the outstanding rewards of hiring our outsourced technicians!
With Support Adventure, you can find reliable staff for your MSP help desk. So feel free to get in contact with us, and we hope you now have all the tools to improve the productivity on your help desk!